Vaikom Vijayalakshmi has just returned from her wedding shopping in Coimbatore. "The colour of my wedding sari is red, bright red," says the blind playback singer, blinking her eyes. I was not sure whether it would be proper to ask her if red was her favourite colour. As if sensing the dilemma, she adds: "For me, all colours are the same. But now, red is my favourite as it is my fiance's favourite." She asks me which colour I'm wearing. When I say black, she says: "One should not wear black. It stands for darkness. You should wear red, which is the favourite colour of the goddess Parvati."
Vijayalakshmi, who has sung for many films, including Baahubali, will tie the knot on March 29. "I never ever imagined that a 'normal man' with eyesight would marry me," says the 35-year-old. "And that too someone who loves music. It is like hitting a jackpot. He is a wonderful human being, he takes care of me like a baby. [At the textile shop], when Santhosh [her fiance] made me touch and feel the sari, I felt so happy. He said I should not feel bad as I have the capacity to feel everything. I feel blessed to have him in my life."
Her modest house in Vaikom, Kerala, is filled with awards she has received in the past few years, including the state award. Her phone keeps ringing incessantly; most of the calls are requests to attend musical events. When she entered the state's highly competitive music scene, Vijayalakshmi was known as the "blind girl who sings well". But, after more than 30 films in various languages and multiple awards, she no longer needs any sympathy.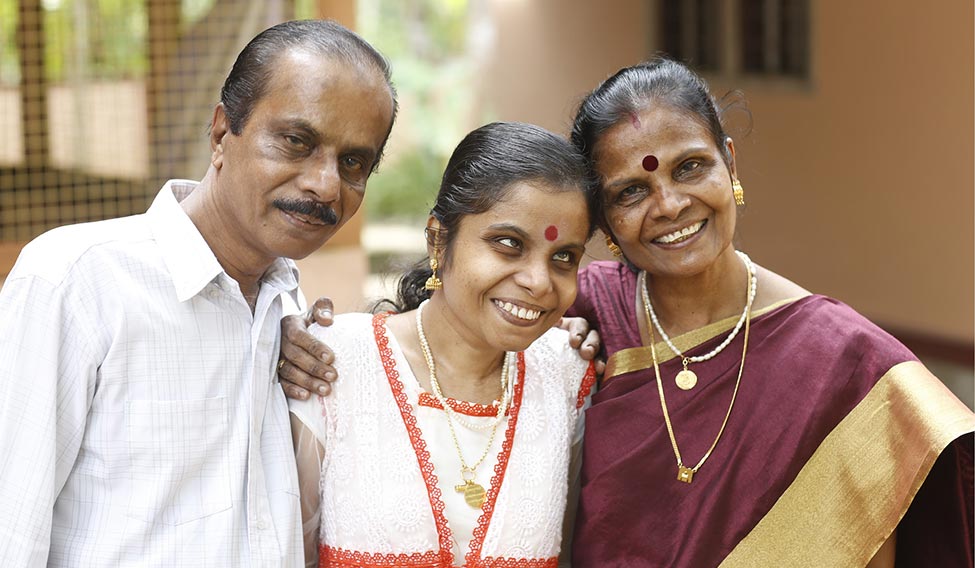 The road to fame, however, has not been smooth. "I was so devastated when I realised that I was [born] blind," she says. "But, luckily, I also realised at an early age that I was born to sing."
She attributes her achievements to her parents, Vimala and Muraleedharan. "My parents lived for me," she says. "Every parent who has a child with disability should be like them." Vimala nods as if in approval. "Viji was very obstinate and rebellious when she was young," she says. "But, we channelled her energy positively. We convinced her that she had a unique talent and that she is no less than a normal girl."
Vijayalakshmi's talent was discovered when she started singing complicated songs at the age of three. Her parents, despite their modest means, took her to the best gurus. "Vijayalakshmi is one of those rare talents who surprises you with her renditions," says music director Acharya Anandakrishna. "Hers is a distinct voice and her classical base is so strong that she can sing almost anything with perfection." Anandakrishna is currently working on a composition called 'Dasavatara', to which Vijayalakshmi would lend her voice in 10 languages, including Gujarati, Marathi, Sanskrit and Telugu. She is also an expert at playing the Gayathri Veena, a rare single-stringed instrument.
Isn't it tough to sing in different languages? "Not if you have learned classical music," she says, confidently. "Moreover," says her father, "she is like a blotting paper. She absorbs everything the moment she hears it."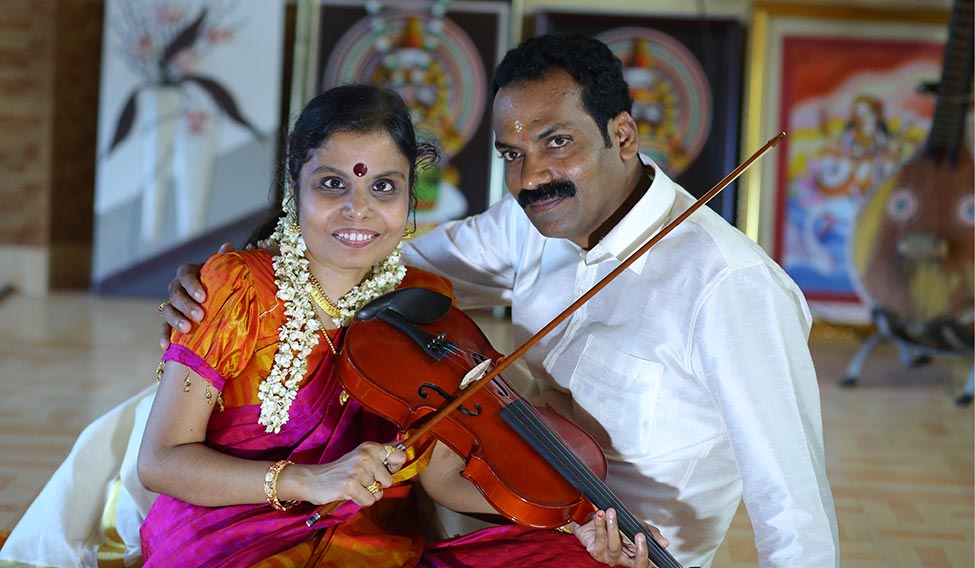 Though she is busy with work, Vijayalakshmi is currently pursuing a master's degree in music. "I could study because of the support of my teachers and friends, who would record the lessons for me," she says.
She is also undergoing homoeopathic treatment to improve her eyesight. "There has been a slight improvement," she says, popping medicine. "Unknown people are performing pujas for my eyesight… I feel so blessed."
When I ask who she would want to see after she gains vision, she says: "My parents, my fiance and his cousin sister, who is like mother to me." Hearing this, her father taunts her, saying she now prefers her fiance's family. "My father always makes fun of me these days," she says. "Actually, I feel I have got one more set of parents."
So, has she ever wanted to be a "normal girl"? "If you had asked me the same question last year, my answer would have been no," she says. "But now, I increasingly yearn for a normal life, maybe because of the impending marriage. The entire state is looking forward to my marriage. If I get my eyesight, it would only be a bonus."