e-Health: Create your own health archive in the Cloud
Now, you can create your own health archive of all medical records—in the cloud. Medical tourism and healthcare player Bonanza Healthcare has launched Digital Health Records (DHR), a platform that promises to transform the way health care is delivered and compensated.
Information is available to patients, health professionals and hospitals whenever and wherever it is needed. The health management service enables safely storing, viewing and sharing your health related records and information online. Users can enter their health profile with the 1 GB of free cloud storage to manage the reports which are then easily shareable with health care providers, either through email, SMS or other mobile and digitally communicable mediums. It keeps a regular track of all your health related aspects. You can share reports online with your doctor, take a second opinion or reduce the need for follow up appointments. 'Bonanza Health' runs on a trial version for 2 months, and once this is over, users need to pay Rs 500 for their health card to get registered and provide access to the application.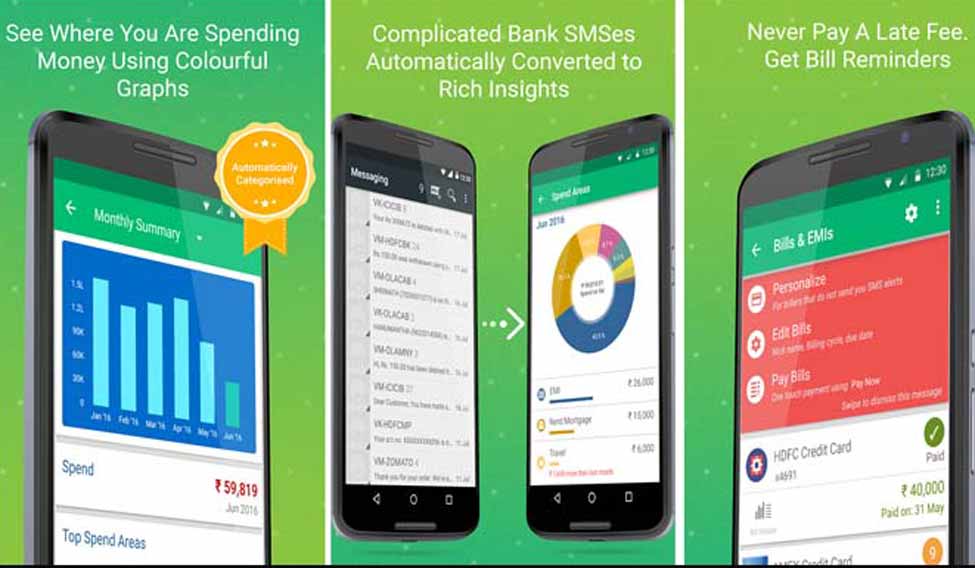 Digital Health Record is available through the mobile application "Bonanza Health", in Google Play and Apple App Store.
e-Money: Your own finance manager

'Know how much you spend and what you spend on using Money View's automatic, SMS based money manager. Create budgets, get bill reminders, pay bills on the go and view all your bank account balances and credit card outstanding on one screen' That is what the app Money View, promises: a fun and easy to do personal finance management.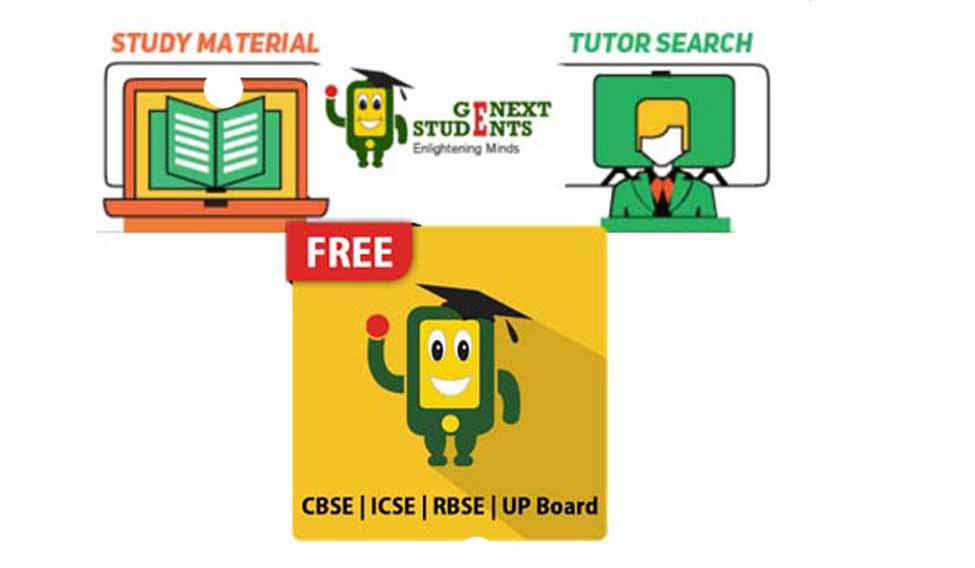 The app has recently added a new feature: e 'Split Group'. It enables users to easily keep track of all expenses that they are sharing with friends. The feature lets users tag their friends on a particular spend, so the user knows exactly how much their friends owe them. With friends and colleagues eating and partying out together, this feature will make splitting bills and keeping track of finances easy. The app incorporates the user's phonebook contacts; so when one tags one's friends, it is against their numbers. Once tagged, the app will send an SMS to friends about how much they owe, and for what. The Money View android app (available on Google Play) is a simple way to stay in control of your money.
Neighbourhood tutor + digital content = exam success

Mumbai- based Genext Students, offers what it calls India's first hybrid tutoring platform, combining real tutors with digital content: Tutor Connect. Its offering spans the curricula of four educational boards—CBSE, ICSE, Rajasthan Board and Uttar Pradesh Board
Tutor Connect helps parents and students locate the best tutors in their vicinity and assists them to connect via a technology platform. The team aggregates, verifies and brands individual home tutors, lending added credibility. Its digital content includes study material in English as well as vernacular languages like Hindi, assessments and intensive analytics tools.
The young co-founders Ali Asgar Kagzi and Asad Daud realised that one way of increasing the efficacy of digital content was to ensure that it also brought along resourceful guidance from teachers. The company was listed among the top 40 edu-tech startups in the entire Asia Pacific region by Startup Daily in 2015. Find the Genext Students app on Android.