Justice John Michael D´Cunha, the fifth judge appointed to the Bangalore special court, delivered a historic verdict on September 27, 2014 convicting then Tamil Nadu Chief Minister J.Jayalalithaa in a  disproportionate assets case and sentencing her to four years imprisonment with a penalty of Rs 100 crore. Jayalalithaa's long-term confidante V.K. Sasikala and two others were also convicted by the special court.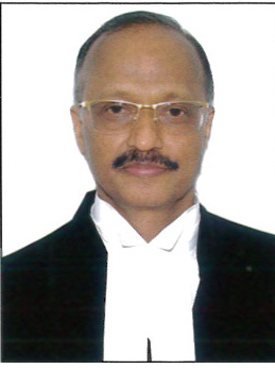 The verdict announced in the makeshift court near the Bangalore Central Jail in Parappana Agrahara (some 20 km from the Tamil Nadu border) sent shock waves across the country. Now, the Supreme Court has quashed a High Court order and upheld the trial court verdict.
One woman was unseated from the CM chair, and three years later, another woman's CM dreams came to an end. However, Justice D'Cunha who delivered the significant judgment in 2014, remains unfazed.
Hailing from Kaikamba, D' Cunha is an alumnus of Sri Dharmasthala Manjunatheshwara Law College in Mangalore. He started practicing law under leading advocate A.J. Mathais in 1985 and after a decade, he, along with three other friends—Amrith Kini, N.T. Noronha and S.K. Ullal—started a law firm, MANU Advocates (drawing an initial each from the four partners; M stands for Michael).  
D'Cunha was selected to the post of district judge in 2002 and has since held several positions across Dharward, Bellary and Bangalore including as secretary to the chief justices and as registrar (vigilance) of the High Court, before being appointed as special judge in October 2013.
It is said that he never meets people who want to discuss the case outside the court.
A testimony to these claims is his conduct of the DA case. D'Cunha heard the final arguments afresh and passed strictures against the accused and their counsel. During the final hearing too, he had rebuked the defence for what he termed attempts at "protracting the trial and suppressing the facts from the court."
It was in 2004, D' Cunha, as the district and sessions judge in Hubli, presided over the 1994 Hubli riots case, in which the then Madhya Pradesh Chief Minister Uma Bharti and 20 others had been booked for allegedly inciting violence after hoisting the national flag at Idgah Maidan in Hubli. While the district court allowed the state government to withdraw charges against Bharti, a criminal revision petition filed against this order (on September 6, 2004) was admitted by sessions judge D'Cunha on September 20. A non-bailable warrant was issued against Bharti and she stepped down as the CM and travelled to Hubli by train to appear before the court. The cases were later dropped.