The BJP seems confident that the youth in entire India is crazy for Prime Minister Narendra Modi. They think Modi's popularity means that the BJP would not have to face much problem during elections, at least in his home state Gujarat.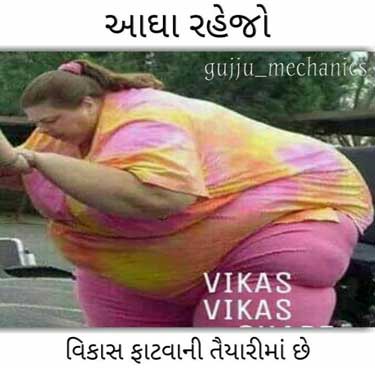 However, at a youth Town Hall in Ahmedabad a week ago, BJP's national president Amit Shah had to caution the youth to beware of 'vicious' campaign 'Vikas Gando Thayo Che' (Development has gone berserk) on social media. Don't get swayed away by the campaign, think what is correct and then decide, said Shah.
With the assembly elections due by the year end, the campaign has caught the party's rank and file on the wrong foot. And, mockery is being made about its much talked about development plank. 
Moreover, the party, which made maximum use of social media for the 2012 assembly elections and last Lok Sabha elections, is perplexed on how to tackle the campaign.
This is something that they can not afford to ignore and the very fact that Shah made a mention of the campaign is indicative about how worried the party is. 
A couple of days ago, Union defence minister and BJP in-charge of Gujarat elections, Nirmala Sitharaman, said that the party would tackle 'Vikas Gando Thayo Che' campaign. 
A few days ago, Gujarat BJP president Jitubhai Vaghani told reporters that the development may have gone berserk, but it would win elections. 
It all began more than a fortnight ago and hashtags like #vikasgandothayo and #vikasgonecrazy have been trending on Twitter. The other social media sites are also flooded with trolls and memes against the government.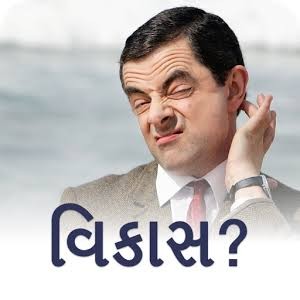 Congress' national spokesperson Shaktisinh Gohil on Friday said that the campaign was started not by his party. It had come from the public, he said.
One message that is doing the rounds reads in Gujarati, "Development is like Mr. India. It is only visible to those wearing saffron spectacles". Another, again in Gujarati, reads, "Last week, nine girls broke up their engagements because the names of guys were Vikas". 
Yet another one, which talks about rise in bottled gas price, is inspired from Bollywood movie Don. It says, "Vikas to pakadna mushkil hi nahi, namumkin hai" ( It is not only difficult but also impossible to stop development). One message, while referring to the petrol price hike, says development has sat in the bullet train.
One of the photographs shows Mr Bean scratching his head and the tagline says, "development?" In another, a fat woman is bending down and the tagline says, "Stay away, development is about to burst". 
One of the latest ones that is doing rounds is edited version of Gujarat Chief Minister Vijay Rupani's statement in which he is only seen and heard saying, "Development has gone berserk".
Sources claim that the campaign is going to go a step ahead on Sunday when a "condolence meeting" of "development" has been convened in the eastern part of Ahmedabad.
Whatever is the case, the public is having a nice laugh, at least till the actual political mud slinging begins.