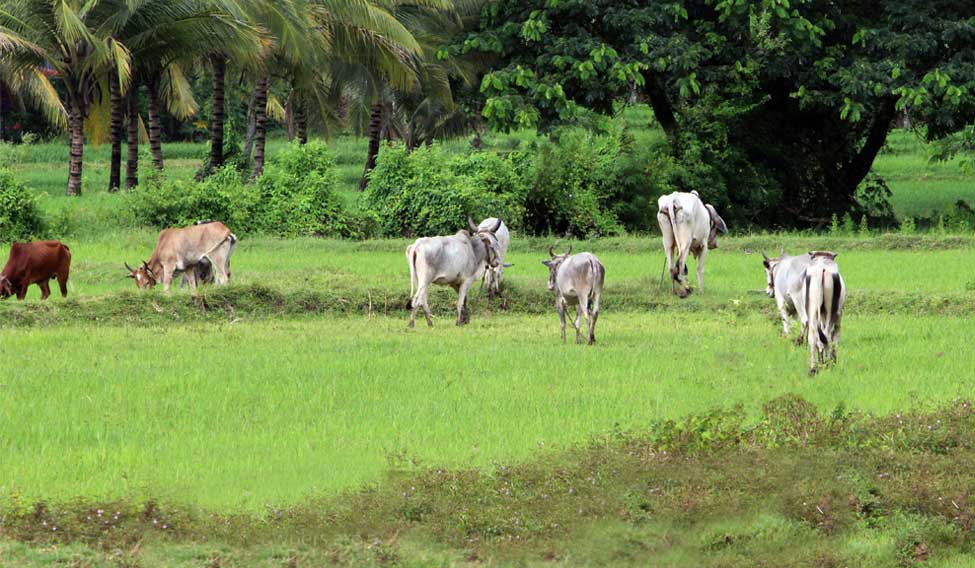 Ashwin Sampatkumar's love for cows has no limits. A staunch devotee of Lord Krishna, Ashwin was attached to cows from his toddler days. Krishna is worshipped best while looking after cows, he says. "My great-grandfather had around 200 cows in his estate," says Ashwin, 27, who, with the help of a few trustees, manages the Dakshin Vrindavan Gaushala in Nurani in Palakkad, Kerala. It is the largest gaushala in the state. Ashwin and his team rescue cows and bulls from slaughter houses in Kerala, Tamil Nadu and Karnataka, and bring them to the gaushala in Palakkad. "It is an extremely risky operation. More than rescuing the cows, the post rescue operation and taking care of cows till their natural death are the most challenging part," says Ashwin. 
Ashwin's gaushala is situated in 10 acres and has 100 cows and bulls. "We have four full-time workers, a supervisor and a manager," says Ashwin. 
Ashwin, who is a postgraduate first rank holder in criminal law, says that cows and bulls undergo immense torture while being transported to slaughter houses. "I have seen chilli and tobacco being inserted into their eyes and reproductive organs."
At a time when there is talk of cow vigilantism tearing apart India's social structure, there are also instances of cow lovers being threatened and attacked. A few months ago, 60 CPI(M) workers allegedly marched to Ashwin's gaushala with arms and sticks, and asked him to abandon the cows and close the gaushala. When he refused, they threatened him with dire consequences. Says Ashwin, "We called the police after the mob left. The police warned a few party workers and told them not to meddle with us. But as soon as the police left, the mob came back and threatened us once again."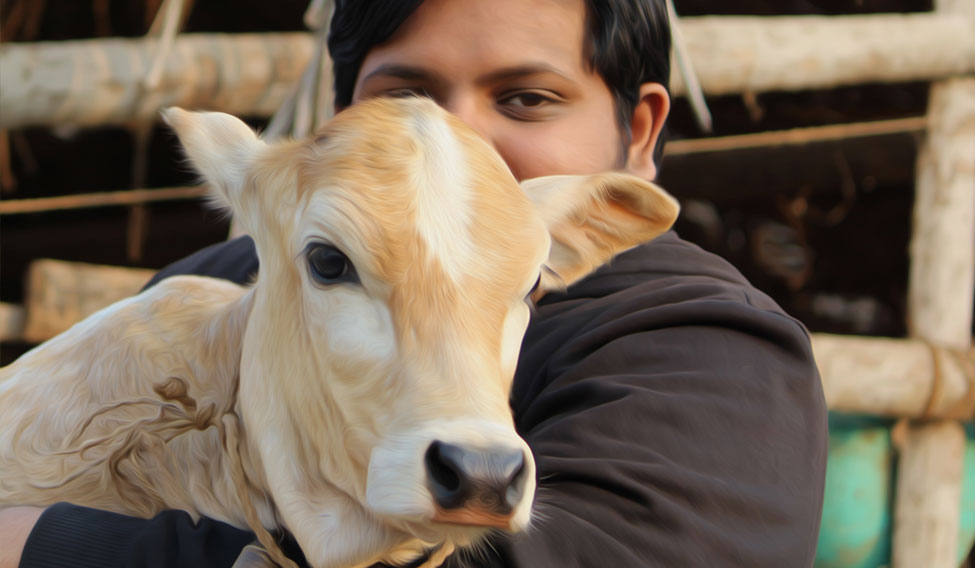 Union Minister of State for Agriculture S.S. Ahluwalia has lashed out at the CPI(M) workers for threatening Ashwin and his team, "This is not acceptable," says Ahluwalia to THE WEEK. "Gaushalas are constructed throughout the country under Article 48 of the Constitution. It is the duty of the Kerala government to take steps to improve the breeding of cows and bulls in the state and prevent them from being slaughtered. It should take action against the culprits in this case and let the Dakshin Vrindavan Gaushala function peacefully." 
Ashwin says that protection of cows, for him, is not a charity but a social responsibility.
CPI(M) leader and Palakkad MP M.B. Rajesh says that he is not aware of any such gaushala in Palakkad district. Says Rajesh to THE WEEK, "The BJP has a strong presence in Palakkad district. There are so many stray cows and bulls roaming in Palakkad town. People can protect these cows. We have no problems with it." Rajesh, as the president of the youth wing of the CPI(M), had organised a nationwide beef festival in 2015 after the Maharashtra government banned sale and consumption of beef in the state. "The lovers of the saffron party in Kerala have targeted me constantly for my stand on beef," says Rajesh. 
Says Ashwin, "This is pathetic. The MP should be knowing about the gaushala. I don't understand why he is speaking like this. I am here purely as a cow lover. I should not be associated with the BJP."
A few days ago, a cow gave birth to a calf at a slaughter house in Pathanamthitta district of Kerala. It was saved after people came to know about it. "Now, I am bringing the cow and the calf to my gaushala. Both would be looked after well," says Ashwin. 
Ashwin has plans to open up another gaushala in Kengeri near Bengaluru. "Most of the cows we rescue are from Karnataka. A gaushala near Bengaluru would help us," says Ashwin.