There is nothing seem much serendipitous about this new arts festival that will see its first edition in India's sunshine state at the end of this year.
In the works since December 2015, the Serendipity Arts Festival (SAF) organised by the Serendipity Arts Trust, a Munjal initiative, will be an interdisciplinary festival, spanning seven—visual, performing and culinary—arts, to be held from December 16 to December 23, set in the historical heart of Goa, Panjim, along the 1.7-km stretch of the Mandovi river.
The nine-day festival, to be held at 7-10 venues and comprising of 80-100 events—exhibitions, performances, talks, film screenings—is expected to attract artists, performers, writers, academics, collectors and enthusiasts, and hopes to become an annual feature. For the debut edition, it has partnered with the Goa government, which has apparently sanctioned all permissions that a festival needs, unlike the last-minute go-aheads it usually gives.
It has drawn in curators who are well-known experts such as classical singer Shubha Mudgal, poet Ranjit Hoskote, artist Riyas Komu, historian Jyotindra Jain, photographers Dinesh Khanna and Prashant Panjiar, musician Ranjit Barot, chefs Manu Chandra and Odette Mascarenhas and actor-director Lillete Dubey.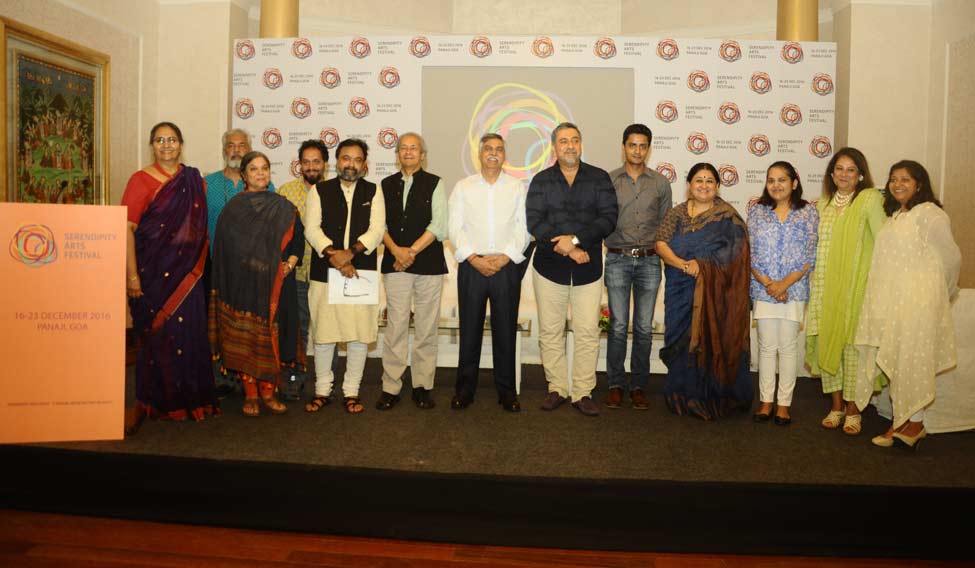 The SAF began as a conversation in Delhi's Anand Gram last year, with the current 14 curators on board, post which 40 art projects across 7 disciplines were commissioned. "We looked at festivals like Edinburg, Kala Ghoda and decided we weren't a traditional arts festival. SAF is a conceptual construct, a space for young India to engage," says Preeta Singh, festival director. "The idea is to connect aspiring young artists with professional possibilities, and Indian arts with the international community. The idea is that arts shouldn't be limited to south Delhi, south Mumbai but be accessible to all Indians."
Speaking in Delhi at the curtain-raiser, Sunil Kant Munjal, chairman, Hero Corporate Service Private Limited, explained that the idea behind the festival was to add to India's global position when it came to development. "A nation's success isn't just being a geo-political player or a strong military defender. Cultural vibrancy is also key. We have had a rich history and culture which were the preserve of a few earlier. In the last 250 years, we have slipped back on this front. But since the 1990s, economic reforms, which gave free rein to India's enterprise, the arts got more vibrant, too. The idea is to showcase this experimental festival as 'India's festival'. It hopes to be entertaining, educational and experiential."