Being a love child is not a big deal today as compared with two decades ago. In my opinion, having an extramarital affair is far worse than having a love child because at least when you have a child out of wedlock, there is no marriage commitment from either side. If you are committed in a relationship and you go out and have various relationships, then that is worse.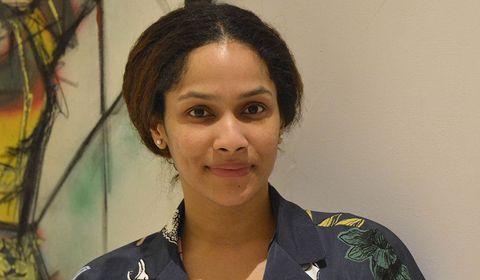 When I was very young, I understood the nature of my parents' relationship. Once you know that it is pure, then nothing can bother you. But if you see your parents in bad light then you will always be very closed and you won't have faith in people, relationships and friends. It varies from one child to the other.
Perhaps because I saw so much worse happening to people's parents, I never questioned my mother for the choices she made in her life. I had seen how miserable those women were waiting for their men to come home. But my mother didn't have to wait for anyone. She was financially independent and it made the biggest difference.
In the past few years, society's attitude towards love children has changed in a positive way because women have become independent. Also, they enjoy full support of their family. Today, women have jobs, they have their own house and they do their own thing. They are not willing to take any nonsense from men.
However, it will take years before this love child taboo goes away completely. Right now in metros, you see unwed mothers living respectable lives without bothering about society, but in smaller towns women still don't have the guts to do something like this.
I don't think a lot of people will marry in the next ten years. They will say we would rather live in or adopt a child or have a child and then move on.
Gupta, a fashion designer, is the love child of actor Neena Gupta and West Indies cricketer Sir Vivian Richards.