"I GOT MY HAND ON A COPY [OF THE CHECKLIST MANIFESTO] AND READ IT THROUGH AND THROUGH, DURING THE CHOPPY TIMES AROUND 2009" - Sankaran Naren, CIO, ICICI Prudential AMC
A large part of financial education usually deals with trying to make people interested in finance. This is the first hurdle, where all the numbers, the rules, the percentages are not appealing enough for those who want to make an investment. Mehrab Irani was basking in the success of his first book, 10 Commandments for Financial Freedom, when he realised this. The last thing usually on the minds of most people was to make their money work for them. Why bother now, when we can just do it later? A dangerous mindset that is common to us all. How many of us have regretted not saving up enough or not being more disciplined about savings and investment?
In college, Irani had always written and acted in plays; writing was something that came easily to him. His day job as a general manager of investments at Tata Investment Corporation gave him the opportunity to learn the ropes of finance and investment. It was about time he combined his passion and his work. That is how his writing career began with 10 Commandments for Financial Freedom, a simple guide that spoke about various aspects of finance and achieving financial freedom. After writing his first book, Irani wanted to do something different with his newfound status as an author.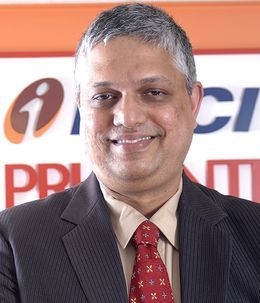 Irani would attend conferences and meetings and he noticed that people were still afraid to talk about finance or ask questions on handling their money. "I saw a lot of dreams that had been sacrificed because of this fear of managing money," he says. "As adults, we somehow believe in the lie that the world tells us, that our dreams are not important." He wanted to not only make finance simpler, but also entertaining enough for people to remember and implement it. The idea came to him while reading to his seven-year-old daughter. "I realised the importance of storytelling, of how children learn from stories," says Irani. That is how his second book, Mad Money Journey, was born. This one was a financial adventure, something not attempted before in India. The story is told through the eyes of a middle-aged doctor who has a picture perfect life but is still unhappy, and how at the nadir of his life he is launched into a financial mission across the world. He meets different kinds of people and lives with them, and the message of money and investments is made through these journeys.
Irani had his own moment of truth being stranger than fiction when he met people whose lives paralleled those of the characters from his book. "There is this character in my book—a young widow with two daughters who lives in Africa. She had made some financial mistakes and then gone through her own financial journey," he says. "Then I met this woman once, who told me she, too, was a widow with twins and how she related with the character from my book." Another character he had written about was a marathon runner in Kenya and how he lost and recovered his wealth. "Another lady told me she used to be a long-distance runner and she had also faced financial troubles," he says.
Irani's future plan involves creating a larger audience for the bestseller. "I have realised that to reach out to more people I will need to go beyond books as a medium, maybe theatre or cinema. Talks are on," he says.
Manoj Arora's journey as an author began with a physical journey, when he was stationed in the United States of America on assignment. His book, From the Rat Race to Financial Freedom, was a documentation of his own journey. Around six months before he wrote the book, he started a blog with the same name, which treaded the path between self-help and financial advice. The book took two years to complete, but Arora enjoys his new status as an author. "I like interacting with my readers and having people from all over the world connect with me. I am in touch with my readers and I also get their financial plans in place," he says.
Sales for the book have been picking up, and he attributes this to word of mouth. The book has a rating of 4.6 on 5 on Flipkart, with many readers hailing the way the book simplifies personal finance jargon.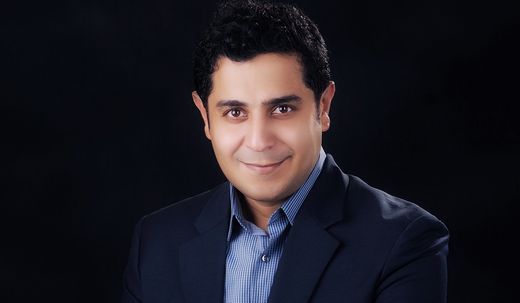 Amar Pandit, founder and CEO of My Financial Advisor, has written four books on finance so far and is getting started on his fifth. For him, writing finance for the average Indian has become an easy job. Since his first book, Pandit's goal was to do something different yet relatable. "I always wanted to choose meaningful books. Wherever I saw a perceptible need, I wrote about it," he says. "My first book was on financial planning for doctors. The next two books were about talking to your children about money and when and how do you teach them about it and the latest one tries to simplify finance for everyone." According to him, relevance and simplicity are of paramount importance to writing a book on finance. He speaks with people at his day job regularly, and that is where, he says, he gets his ideas from.
While Indian authors debut at the finance writing space, many investment experts owe their success and mantras to their favourite authors. For Srikanth Meenakshi, cofounder and COO of FundsIndia.com, books have had a big influence on her investment philosophy. Two of these have stayed with her to this date. "The first book is One Up On Wall Street by Peter Lynch. I read it 20 years ago," she says. "It introduced me to the power of equity investing—its importance, its immense potential, and more significantly, it made it accessible to a beginner investor like me." Another book she swears by is The Intelligent Asset Allocator by William Bernstein. "Regarded as a companion book to The Intelligent Investor by Benjamin Graham, this book taught me the importance of asset allocation, the benefits of investing in debt instruments and the method of designing investment portfolios. Even today, my own retirement portfolio is based on principles that I learned from this book," she says.
Six years ago, Sankaran Naren, CIO, ICICI Prudential AMC, was researching on markets and on the techniques many gurus employed, when he learnt that investors were using checklists with a remarkable degree of success to reduce errors and validate investment ideas.
Then he came across The Checklist Manifesto by Atul Gawande. "[It is] a book that talks about eliminating niggling and trivial mistakes that often happen in diverse fields, and, to my knowledge, also happen in investing. I got my hand on a copy and read it through and through, during the choppy times around 2009," he says.
The book has changed the way he functions. Naren has been using checklists for some time now. The habit has helped him in cutting down elementary oversights that can creep into the investment process. "One of the reasons why there are errors in a process is because either there is too much information or too little time to run through many ideas or there is some element of overconfidence in one's processes," he says. "Checklists help break down complex market situations, ideas and processes into simple manageable ones that can be easily implemented and handled." What makes a checklist so compelling is that it can be easily implemented by everyone. "Whether for personal investments or any other area such as career growth or business expansion," he says, "I am certain that anybody who uses a checklist will derive a better quality experience."
MONEY: TICKET TO YOUR DREAMS
By Mehrab Irani
The world is moving forward technologically, but we humans are moving backwards financially. We may have all modern facilities like online banking and investing, credit and debit cards, access to financial information and easy loan facilities, but our financial knowledge is diminishing.
Today, we see young educated people earning very good income but they are not able to protect their money from financial predators. They pay everybody like the government, banks and schools, but they forget to pay themselves via surplus budget. Nor do they know when to cut spending or when to spend to get rich. They have no protection in the form of financial insurance and are not aware of the difference between saving and investing. They buy liabilities, mistaking it to be assets, with negative leverage that puts them in the web of unnecessary avoidable recurring expenses, which then sadly makes them "slaves of money" for life—wage slave of the employer, tax slave of the government and loan slave of the bank.
As children, we dream and believe in our dreams. But, as we grow up, a mysterious force begins to tell us that our dreams will not be fulfilled. And, the single most important thing that comes between man and his dreams in the physical world is money. It is only once we achieve true financial emancipation that we would be able to believe in our dreams, recognise our higher purpose, achieve self-actualisation goals and answer the calling of our souls.
Irani is general manager of investments at Tata Investment Corporation and author of Mad Money Journey.
BUYING HAPPINESS
By Manoj Arora
Your dreams, your passion and your calling are the only things for which you should be spending your time. If you are currently not having it, go ahead and plan for your financial freedom. This freedom will earn you the time needed to chase your true calling in life.

Financial freedom is not the end. It is a means to achieve the end.

Money can definitely buy happiness. It depends on the intent of the person holding this money. Get wealthy and then go on to serve the world around you.

Anyone with a powerful goal and a strong discipline can become wealthy. It does not need any special skills, luck or financial degrees.

If your money cannot beat the running inflation after paying all taxes, it is actually going down in value every single day. Learn to deal with money and get wealthy.
Arora is author of From Rat Race to Financial Freedom.
THINK STRAIGHT, INVEST RIGHT
By Amar Pandit
Always know why you are taking a financial decision. Why are you doing what you are doing?
Do not follow what others are doing blindly. A product might be good for them, but not for you.
Always be practical. Do not keep unrealistic expectations or ask questions like, 'Can you guarantee this much return?' or 'Will my money be doubled?'. Get out of that mindset.
Amar Pandit is founder and CEO of My Financial Advisor and author of The Only Financial Planning Book You Will Ever Need.