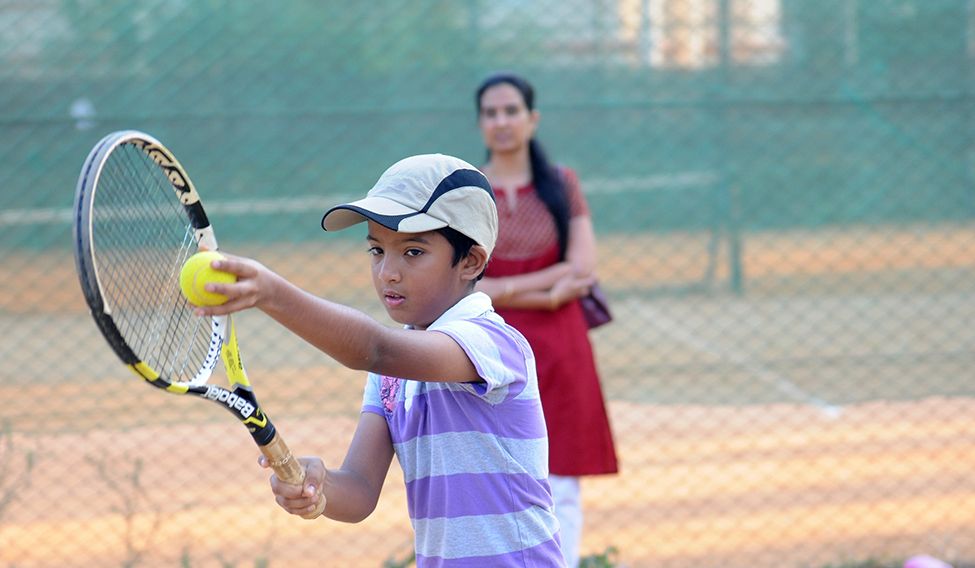 Icahns loves cycling, swimming and running around the house. His parents say it is in his genes, literally. Icahns was just nine months old when his parents did sports gene (ACTN3) test to know the kind of sports he was genetically cut out for.
A mouth swab (DNA from the cheek) was collected and sent to a laboratory in Denmark. The test revealed that Icahns was best suited for endurance sports as he had XX gene variant, which means he had more of slow twitch muscle fibres.
First introduced in 2004 in Australia, the sports gene test was later marketed in Europe and Japan. It entered the US in 2008 and, two years later, in March 2010, Super Religare Laboratories brought it to India.
However, five years later, it is still caught in the 'nature vs nurture' debate. Aren't we taking the fun out of sports by narrowing down options based on gene tests? ask sceptics. In India, we rely mostly on the age-old field tests to identify talent. However, parents and children dreaming of a career in sports are now opting for the gene test.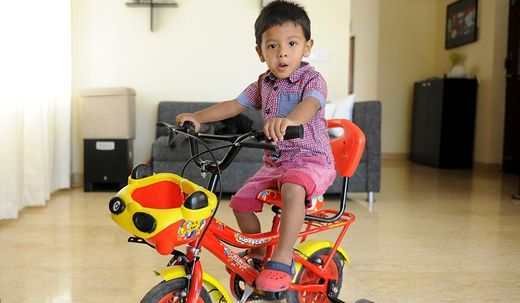 While it is too early to determine if Icahns, who is going to turn two soon, will be a stellar athlete, his parents feel the test has helped them invest wisely as indulging in a sport is a costly affair. "The test revealed my son had limited power but had a favourable endurance gene, coupled with genes associated with vitamin absorption and brain performance. So, we hope to encourage him in golf. We will simply not spend long hours, loads of energy and possibly deal with frustration by engaging him in a sport that he is genetically not cut out for," says his father Ryan Fernando, who is a sports nutritionist and co-founder of Qua Nutrition clinic in Bengaluru, where more than 200 children and young adults have undergone sports gene testing and nutrition counselling till date.
ACTN3, or the sports gene, instructs our body to produce a protein (alpha-actinin-3) that causes muscle contraction. Muscles contract differently during endurance and power sports. The gene expresses itself in three variants—XX, which is suitable for endurance sports like long-distance running, cycling and swimming; RR variant, good for power sports like high jumps and weightlifting, and XR, a combination of muscle fibres suitable for cricket, volleyball, tennis or football, as these games require both power and endurance.
Racing prodigy and national karting champion Yash Aradhya, national amateur golf champion Trishul Chinnappa, ace swimmer Sriniram Narasimhan, and aspiring tennis player Manas Kumar Arya have all undergone the sports gene test and feel that they are on the right track as they are aware of their genetic predisposition to the sport they have chosen.
"I wish I had done this test ten years ago. It would have given my career a better focus and got me professional help," says Chinnappa, 21, a BCom student, who used to play hockey and cricket in school. He picked up golf from his father, who moved to Bengaluru from Coorg to help his son, then 9, get trained in golf.
"The test revealed I was more than athletic enough for this sport. I chose golf as it is an individual sport and I feel I am getting better every day," says Chinnappa. "I am entering the pro golfing arena this year and feel that professional help becomes imperative to succeed. Indian athletes are self-driven and talented. The question is: can they sustain it? Even top athletes here do not have access to a mind coach, nutritionist or a fitness trainer. Sports gene and nutrition gene tests help an athlete set new goals and work towards them without wasting energy and money on pursuing something where you have no genetic advantage," says Chinnappa, who thinks it was sheer luck that he chose the right sport even before the test.
As a child, Yash Aradhya loved fast cars. "When I was six, I told my father I love speed and cars. We combined it and chose karting. I want to be a Formula 1 racer," says Aradhya, 13, a class VI student of Bishop Cotton Boys' School in Bengaluru. Aradhya will be travelling to Europe later this year to compete with top drivers from 50 countries at the Commission Internationale de Karting and Federation Internationale de l'Automobile Academy trophy 2015.
"Yash underwent the test on the advice of his nutritionist, Ryan [Fernando]. Luckily, the test reaffirmed his choice and gave us a lot of insight into his body composition, which helped us plan his diet with precision," says father Sujith Aradhya.
Now that he has understood the science behind it, Aradhya is more disciplined about his diet and fitness. "Motorsports is a very expensive sport. Coming from a middle class family, it is really hard to support Yash financially," says Sujith. "Often, compromises are made on the needs of the family to fund his career. But the progress he has made, with the help of systematic guidance, is a reassurance that we are on the right track."
Chennai boy Sriniram Narasimhan tried his hand at golf, soccer, track and field before settling for swimming. Today, he is a national-level swimmer. He is currently training in the US at the North Baltimore Aquatic Club, which has produced eight Olympic swimmers.
"My ambition is to represent India in swimming and I want to become a sports psychologist and an athlete trainer," says Narasimhan, 17. The former student of Bala Vidya Mandir, Chennai, is now a 11th grader at Baltimore.
"I started swimming when I was three. At nine, I took the genetic testing, which played a big role in my career. It helped me identify my strengths and weaknesses. I believe an athlete is mentally ready when he learns to overcome his failures," says Narasimhan.
As a toddler, Manas Kumar Arya suffered bouts of asthma when the seasons changed. His mother Yashavanthi R., a techie, enrolled him in skating and tennis courses to improve his lung capacity. And it worked. Not only did his health improve, Arya showed skills that could help him go professional. He has been training at Bulldog Tennis Academy in Bengaluru for the qualifiers of All India Tennis Association's state ranking tournament. Every day, he plays tennis for three hours and swims to remain fit.
"Nutrition gene testing helped in developing a nutrition chart that boosted his fitness and confidence," says Yashavanthi. He started getting serious about tennis. It was then that I decided to go for a sports gene testing and the result was a reaffirmation as it recommended endurance sports based on his muscle and body composition and nutrition absorption pattern."
The sport is no doubt expensive, but so is academics, she says. "I need to arrange finances for his training. We need to be travelling for tournaments, too. Nutrition counselling and fitness training are a must, too."
As a society, we are moving towards scientific and structured sporting, say experts. "I don't oppose genetic testing to understand one's body composition or the genetic endowment as suitable to any one sport. But, I feel, just like in academics, where children study many subjects before specialisation, it is important for everyone to explore many platforms in early years. A gene test should not restrict children from playing different sports," says Y.S. Lakshmeesha, coach at Sports Authority of India.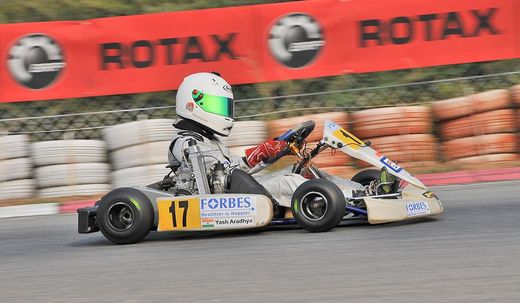 His argument is that being a champion is not just about the muscles of an athlete and the brain of his coach. It has several parameters, which cannot be predicted with a single test or one-time evaluation called sports gene testing. "A sprinter can evolve into a marathoner, too," he says.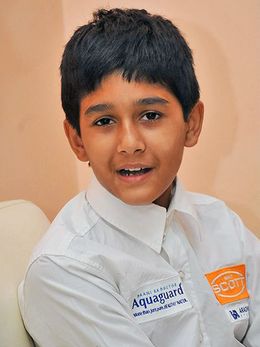 Lakshmeesha points out a number of flaws in the existing system. "We are a costume-sports country, where a sportsman is identified by his sporting gear and not by his abilities," he says. "Sports talent identification and talent selection are not done by trial and error. We conduct a battery of 150 field tests for 17 disciplines, specific to every sport and periodisation."
Dr S.R. Sarala, sports medicine expert at Sports Authority of India, says there is no documented evidence in India to say if genetic endowment of a person has a bearing on his or her athletic performance as higher performance depends on several aspects like fitness, training and psyche of the athlete. "A lot more research needs to be done in this field. Today, talent scouting is based on field tests which are reliable," says Sarala.
Fernando, however, dismisses the naysayers. "In the IPL-driven era, where gifted players are looked at as investment by corporates, gene tests can be a useful tool for talent scouting and both the government and the corporates can fund and encourage sports," he says. "The global standard of power and endurance is established and through gene test we see where an individual stands on this scale. I came across at least five kids who were bang on these international standards."
Apart from talent scouting and selection, one can prolong one's career span with gene testing. Australia, the US and China have incredible academies and sports is structured in these countries. A cricketer cannot train as a bodybuilder, argue sports nutritionists.
"A single gene test would perhaps not tell all. But genes do control not just a person's body composition but his willingness to work hard, too," writes Author David Epstein, in his book The Sports Gene: Inside the Science of Extraordinary Athletic Performance. "Genetic test helps you find your true calling. Nature and nurture go hand in hand when it comes to athletic excellence. A person can be born with great athletic potential, but they also have to train that potential to become great."
To rest his case, he cites two examples. Olympian Usain Bolt has the best genetic endowment to be a sprinter. What would have happened if Bolt was born in the US and not Jamaica (a country with sprinting culture)? Would he have taken up soccer or baseball like any other American youngster? Alisa Camplin of Australia, a gymnast and track and field athlete till 1994, won gold in aerial skiing in the 2002 Olympics in Salt Lake City. It became possible because Australia keeps tabs on all its athletes and places them under specialised training to bring about "talent transfer".
India has so far won only 26 medals in the Olympics. Recently, sport icons Rahul Dravid, Abhinav Bindra and P. Gopichand were made part of a committee to identify sporting talent to improve India's Olympic medal tally at Rio de Janiero 2016 and Tokyo 2020 Olympics. Could gene testing be the key that would unlock India's sporting potential?
CRACKING THE CODE
HISTORY
First introduced in 2004 in Australia, the sports gene test was later marketed in Europe and Japan. It entered the US in 2008 and was introduced in India by Super Religare Laboratories in 2010.
WHAT IS A SPORTS GENE?
Sports gene or ACTN3 instructs our body to produce a protein called alpha-actinin-3. This protein helps our muscles contract differently during endurance and power exercises. All humans have two copies of the ACTN-3 gene, which expresses itself in three variants—XX, RR and XR.
People with XX variant have more of slow twitch muscle fibres and are better suited for endurance sports like marathons, cycling and swimming. People with the RR variant have more fast twitch muscles and are better suited for power sports like high jumps and weightlifting.
People with XR variant have a combination of muscle fibres and are suited for sports such as tennis and football where one needs both power and endurance.
HOW IS THE TEST DONE?
A mouth swab (DNA from cheek) is collected and gene mapping is done to ascertain the sports gene variant. The test costs Rs2,000, but further tests like nutrition gene testing are needed to evolve nutrition plan and fitness training.
HOW DOES THE TEST HELP?
The test tells you if the child is best suited for an endurance sport or a power sport. The training and fitness regime can be modified accordingly to enhance performance. It can be a useful tool for talent scouting and talent selection, designing better nutrition plan and fitness regime, preventing injury and aiding faster recovery.