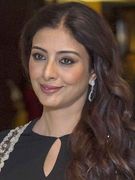 Call it the effect of multiplexes, the growing financial prudence of the Hindi film industry's stakeholders or the evolution of audience, there is a huge mainstreaming of all kinds of cinema these days. And all people, especially women, who are involved in films get their share of revenue and recognition.
These days, you cannot classify cinema as alternative and commercial. I think Chandni Bar was one of the earliest films that proved that offbeat films can be commercially successful. It got a 100 per cent opening, which was unusual for a female-oriented film those days. Then Maqbool came and did equally well.
The trend opened fresh avenues for actresses who wanted to do different kind of roles or could not succeed in the commercial space because of several reasons. The television boom also contributed immensely to this change, offering meatier roles to women who wanted to find a foothold in the entertainment industry and a new platform to make their mark. It changed not only how actresses were perceived in general, but also how the entertainment industry looked at women.
One of the best examples of this is how, these days, it does not matter if genders are switched for some roles. For instance, the main villain in the film Drishyam, inspector-general Meera Deshmukh, could easily have been essayed by a male actor. But my doing it made it more interesting. The industry, the audience… everybody accepted it. Similarly, in Fanaa, my role was originally written for a man.
With stereotypes slowly changing, I am hopeful that the future has much more in store for women in Bollywood. I am optimistic also because women are getting more courageous in life, and not just in movies. They are voicing their opinion, being themselves and are okay with 'wanting' stuff. They come from educated families, have professional backgrounds and are joining the film industry not because of the compulsion to earn a living. All this has changed how the profession is looked at. And the change has been so huge that it took people of the older generation some time to adjust to it.
For instance, in all these years in Bollywood, I never calculated my steps—the films I picked up, the risks I took or the ones I rejected. I did what I liked and never looked at it from a career perspective. Like, if I do this, it will boost my career, or this is how I should project or present myself. We were never trained to think like that.
My grandmother always said, "Do what you like and don't do what you don't." I applied the simple formula in Bollywood, too. But it does not mean change is not good. It is a process as difficult as growing up. But, at the same time, it is a sign of growth and you cannot escape it. And I am optimistic that the future will be even better.
Tabu is an award-winning actor.
As told to Shweta Thakur Nanda.