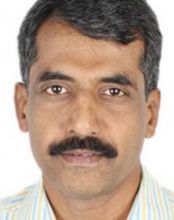 Can we imagine Bengaluru city without Cauvery water? Yes. At least 50 per cent of Bengalureans in the peripheral areas survive on bore wells and tanker supplies, where the quality and safety are never scrutinised. The city draws 1,400 million litres of water from the Cauvery reservoir daily, but ends up supplying only about 800 million litres as piped water to the core area, as a lot is lost in transit. The 100-year-old pipes cannot hold it any more.
If it is Karnataka versus Tamil Nadu today, it is bound to be K.R. Puram versus Chamarajpet (core area versus peripheral areas) tomorrow.
The Supreme Court order might or might not seem fair. But, what has the city done to augment its water resources? Where are our open wells, lakes and waterbodies? Where is the respect for water? The traditional decentralised system advocated water as an individual responsibility, where people went to lakes, rivers or wells to fetch water. Every drop was judiciously used. Then, we challenged nature, and thus began the era of bringing water to one's doorstep, which fostered greed and we ended up consuming more than our need.
How do you explain potable water being used for construction, gardening and to clean bus and railway platforms? We embraced detergents, shampoos and soaps in our homes and pesticides in our farms and started flushing deadly chemicals into the earth, thus affecting the groundwater. We disrupt the water balance by overexploitation and contamination. In Bengaluru, a majority of homes have a water purifier and many localities have the coin-booth water plants, which work on reverse osmosis. The rejects from these purifiers increase concentration of salts and minerals in groundwater and borewells. It is detrimental to nature and a crime against those who are harvesting rainwater and are dependent on borewells.
At least 80 per cent of water goes out into the drains as used and sewage water, of which less than 50 per cent is treated.
We have stopped respecting water. Sustainability should enter the political discourse. Projects cannot be quick-fix solutions.
The government should provide clean drinking water to all 18 lakh registered properties in the city free of cost or at nominal cost, as per World Health Organization standards. For the extra water, charge 10 times. Today, only the core area is getting 25,000 litres of potable water per family and the peripheral areas are at the mercy of unsafe tankers. At least one lakh city homes are harvesting rainwater but these don't get high-decibel publicity like Yettinahole or Cauvery issue.
For the last 21 years, I have been harvesting rainwater at home and I am not dependent on the government for my water needs. It is far purer than Cauvery water or any other.
It saddens me to see our farmers dumping tomatoes on the road in protest when there is a glut in the market. It is a criminal waste of human labour and worse, precious water, as one kilo of tomato takes 2,000 litres of water to grow. The farmers in water scarce areas have switched to water intensive crops like bananas, paddy and sugarcane for commercial reasons.
The financial economics is pitched against water economics. It is time for a white paper on the water economics of the city to give the right direction to our priorities. Let us talk of storages for agriculture produces, crop insurance and better market linkages.
With the verdict, we know a harsh summer is in store for Bengaluru. It is time to shift to sustainable water management before it is too late.
Shivakumar is senior scientist, Karnataka State Council for Science and Technology, Indian Institute of Science, Bengaluru.