A perfectly restored vintage or classic automobile is a sight to behold. I wanted to own a Mercedes-Benz since my schooldays but certainly could not afford one. My dream came true during the second year of my engineering, but it left me broke. The car drained my coffers pretty soon but always put a smile on my face.
Breathing life back into old cars takes a lot of time, patience and enthusiasm. A ground-up restoration requires a complete technical team and takes 2,500 to 3,000 hours of painstaking labour. I particularly love working on big V8 engines specially built by Mercedes from the 1960s to the late 1980s. I feel they are simply the best mass-produced cars ever made.
Some consider it a crime to remove so much of a car's original patina. But the true connoisseur sees restoration as a complete overhaul of a vehicle, matching or even exceeding original standards of quality―even as technology advances with time. Any ground-up restoration is hideously damaging to the owner's wallet. Critics regard the 1960s as the era of the technological boom and the 1970s as the era of design. Engineers, designers and craftsmen at Mercedes put in a lot of thought and effort to design every component to ensure that their cars lasted a lifetime or more.
Mercedes-Benz cars have very good build quality and are long lasting. Many of these sturdy cars can be seen around the globe running as taxis even after having covered a few hundred thousand miles. It is very hard to come across rust-free, original and non-tampered cars and this makes searching for them a hard job. Finding and buying vintage or classic Mercedes-Benz cars is relatively expensive, risky and can be very disappointing at times. But once they are restored, they are real fun to drive and own. Whether restoring my car or that of my client, the effort I put in is the same.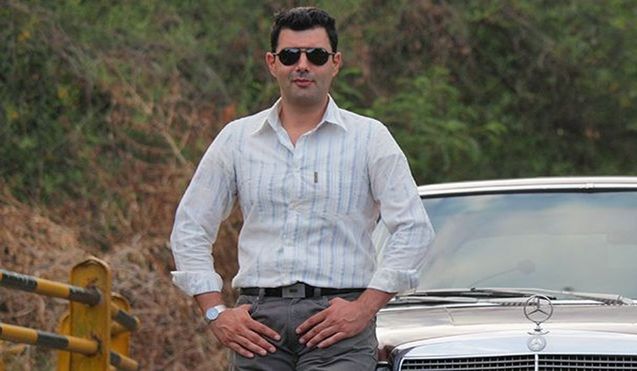 The complexity of Mercs is huge, particularly those with hydro-pneumatic suspension or the ones with K jetronic or KE jetronic packages. These jobs require tremendous amount of efforts and brains. Mercedes-Benz was the only manufacturer to offer fuel injection in the mid fifties on its racing cars and some production cars. A well-restored Mercedes, especially the V8, can give you a vibration-free drive quality. The push in the seat is one of the most fun-loving experiences one can dream of. Shifting through the gears is one seamless movement. Continuous, unbroken and smooth acceleration gives the feel of a jet on the road.
Mercedes-Benz puts continuous efforts in making available spare parts worldwide for models dating back to 1895. These parts are available on special request from clients. Karl Benz, the founder of Mercedes-Benz, patented the first petrol engine. Mercedes-Benz has continuously sponsored many events for its classic car owners to preserve its heritage. These and many other reasons make Mercedes-Benz one of my favourite brands even today.
*The author is a vintage car restorer. *