Mechanical timepieces have reached the highest summits (one has even gone to the moon), voyaged to the extreme depths of the ocean, graced coronations and formal occasions, and won (and lost) sports tournaments. Some figure out leap years and some chime the time on demand. Timepieces include, and sometimes combine, micro-engineering, physics and astronomy, calendars, music, art forms, precious metals and stones, social status, and time-telling, of course, to name a few. They are a form of moving art and sculpture, which are highly collectible and can be enjoyed for life.
Passion: This is the spark or madness ultimately responsible for great collections. It certainly helps justify paying the exorbitant prices, sometimes for watches that price-wise do not make any sense at all. Vacheron Constantin's American 1921, A. Lange & Söhne's Lange 1 and Patek Philippe's Nautilus 5711 are simple watches, but come at a price which will afford a decent car or a combination of three-four watches from other brands. But they pull on one's heartstrings and make you fall in love. When collecting, always buy what you love.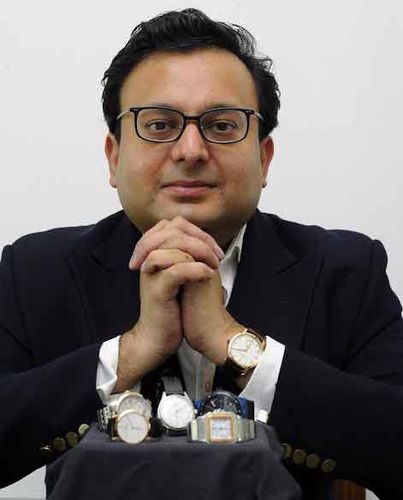 Define what you want: If you want a sports watch, seek those brands that offer the best sports watches. If you want a dress watch, seek those brands that offer the best dress watches. This sounds simple, but it is easy to get swayed by excessive brand marketing. Watch brands cannot be all things to all people. They each have their strengths and weaknesses. Choose a piece which represents the strength of a brand, at least when starting out. For example, Cartier's Tank, Breitling's Navitimer and Vacheron Constantin's Patrimony are their icons and their core strengths.
Research, research, research: Always do in-depth research on the brand and model you are contemplating to buy. Watches are reviewed frequently by various print and online publications, and are a great source of information. So are auction houses, which are also an excellent platform to acquire vintage and contemporary pieces, sometimes at a fraction of the original price.
How much are you willing to spend? Acquire the best within your budget. If you want a prestigious dress watch, but do not have the budget for a Vacheron Constantin or Patek Philippe, then Cartier or Jaeger-LeCoultre are a great place to begin. They have several models in stainless steel, and are competitively priced. Jaeger-LeCoultre is a technical powerhouse and considered a great way to enter the world of haute horology. Some of the most desirable watches in the world are not very expensive. Higher prices do not imply horological excellence. Quite often, it is the reverse. Rolex and Omega are relatively affordable, but they offer innovation that others can only dream of.
I have an affinity for simpler watches that embody beautiful aesthetics and traditional movement finishing, especially from brands such as Vacheron Constantin, A. Lange & Söhne and F.P. Journe. I also love the direction Tudor is taking, especially with the Black Bay. I am fascinated by the creativity of independents such as De Bethune, MB&F, Laurent Ferrier, Moser & Cie and Sarpaneva. And, I am in awe of the innovation showcased by Urwerk, HYT and Ressence, who are pushing the frontiers of horology into the future.
Khemka is a Singapore-based businessman and luxury watch collector.