Seven of India's leading banks are today headed by women. The Indian operations of an equal number of global IT companies are also led by women.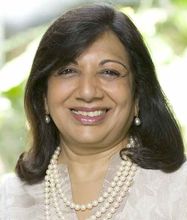 THE PAST 25 years have been a period of dramatic transformation in the economic reality of our nation. From the brink of defaulting on international payments in 1991, India has emerged as a global economic hotspot.
We replaced Japan as the third largest economy in terms of purchasing power parity in 2014. We overtook China as the world's fastest growing economy in 2015. A UN report says the Indian economy is set to grow at 7.3 per cent this year and 7.5 per cent in 2017, faster than any other economy in the world. In comparison, the world economy is expected to grow at 2.9 per cent and 3.2 per cent in the corresponding years.
This economic miracle was made possible by the 1991 reforms, which were implemented with strong political will. India had transformed crisis into opportunity through measures such as removing controls on private investment, opening up the economy to foreign trade, encouraging foreign direct investment, reducing price controls and reforming banking and capital market institutions. The reforms unleashed the pent-up economic energy in the country, triggering an acceleration in GDP growth that almost touched double digits during 2005-07.
Changing for good
I set out on an expedition to set up a biotechnology business in the India of the late 1970s. It was an era of bureaucratic red tape, as the 'Licence Raj' was unparalleled in its ability to stall entrepreneurial innovators.
It was a time when setting up even a small business involved multiple approvals from a plethora of government agencies. To make matters worse, venture capital funding was nonexistent and expensive bank credit was accessible only through guarantees and collateral deposits. In my case, the challenges were larger because I was a woman daring to venture into the nascent and then largely unheard of field of biotechnology.
In building my company, Biocon, I was a beneficiary of the thriving culture of private entrepreneurship that was created by the loosening of government controls on the economy. It propelled knowledge and service-based industries such as information technology and pharma & biotechnology to the global forefront, and led to the emergence of pioneering companies such as Infosys and Biocon that were unique, as they were innovation-led and promoted by first-time entrepreneurs.
The pharma sector in India flourished as the reforms led to the easing of restrictive regulations, abolition of controls on the use of imported bulk drugs, automatic approvals for foreign technology agreements and removal of FDI caps.
The domestic pharma industry did not wilt away in the face of foreign competition as some doomsayers had predicted. On the contrary, it grew exponentially to become a leading provider of life-saving generic drugs to the world at a fraction of the cost of innovator products sold by western multinational companies.
At the same time, at Biocon, we successfully introduced India's first indigenously developed and produced recombinant human insulin in 2004. We used a proprietary fermentation technology that allowed us to develop a high-quality product in a cost-effective manner. It enabled us to introduce the drug at a low price.
At that time, diabetes was assuming epidemic proportions in India and its management was largely dependent on imported insulins, which were expensive and out of reach for most patients. As Biocon entered the market, pharma MNCs were forced to drop prices of their insulin brands, and that hugely benefited patients in India.
Today, diabetics in India and many other emerging economies are benefiting from our insulin products, and Biocon has emerged as the world's fourth largest insulin producer.
While we were addressing the unmet needs in the area of diabetes, other pharma companies helped address health care challenges associated with fatal conditions such as AIDS.
Women leaders to the fore
The exhilarating change that India witnessed was not confined to economics—instead, it reverberated across society. Indian women started taking up lead roles in sectors such as banking & financial services, IT, pharma & life sciences, retail, engineering and consumer goods. Seven of India's leading banks are today headed by women. The Indian operations of an equal number of global IT companies are also led by women.
More importantly, an enabling ecosystem made it easier for women to start their own businesses. This was a sea change from my experience as a young entrepreneur in the pre-liberalisation period. While I had to run from pillar to post to obtain funding for my garage startup, women-led businesses nowadays receive financial support, incentives and subsidies from the government.
The deepening penetration of the internet in India is also allowing women entrepreneurs to take their ideas to financiers and markets in new ways. We are also seeing the emergence of venture capital funds, such as the Saha Fund, exclusively for women.
Women entrepreneurs such as Richa Kar of Zivame, Neeru Sharma of Infibeam, Suchi Mukherjee of LimeRoad and Upasana Taku of Zaakpay are making headlines. It is no surprise then that India was ranked the most active country for successful women entrepreneurs in the BNP Paribas Global Entrepreneurialism Report 2015.
The next 25 years
There has been a paradigm shift in the way the world perceives India. Today, India is all about the IT revolution, booming economy, burgeoning middle class and a mature democracy.
These changes were made possible because 25 years ago the winds of liberalisation blew away the 'command economy' mindset and brought entrepreneurs to the fore. We can safely say that entrepreneurial innovation has been the key to India's economic growth since then.
Though the economy is on a much stronger footing now, economic reforms in India remain a work in progress. Overdue tax, labour, land and regulatory reforms continue to retard our progress. If India is to emerge as a global economic powerhouse, it needs to urgently unveil second-generation reforms for setting in motion a virtuous cycle of events that ensure sustainable and inclusive growth over the next 25 years.
Kiran Mazumdar-Shaw is CMD, Biocon.