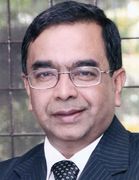 For public health in India, the year 2015 has been both a defining period and a period of great uncertainty. The Millennium Development Goals (MDGs), whose timeline ends this year, provided a yardstick to measure our progress on key indicators like infant mortality rate and maternal mortality ratio. The Sustainable Development Goals (SDGs), which were adopted by the United Nations as the successor goals, define what must be achieved by 2030. However, the reduction in the Central government funding for health and further devolution of responsibility to individual states for financing and delivering health services raise concerns on the nation's ability to provide a strong and concerted response to multiple health challenges and impede efforts to reduce health inequities across the country.
The outbreak of vector-borne diseases like dengue and chikungunya rattled the public health systems in different parts of the country, even as bigger killers like tuberculosis continue to endanger millions. Cardiovascular diseases, cancers, diabetes, chronic respiratory diseases, mental illness and road accidents are among the largest contributors to the growing burden of disease as India experiences a health transition. The looming threat of climate change on health was evident in the lives claimed by heat waves and floods in different parts of the country. Air pollution, now a 'capital punishment' in Delhi, affects most of India.
There are heartening signs of progress in the sharp declines in infant mortality rate, maternal mortality ratio and a considerable decline in child undernutrition, though we still fall short of MDG targets and lag behind several south Asian neighbours. The huge difference between different states is a major concern, especially as Central schemes are being phased out. Swachh Bharat and Indradhanush programme of expanded child immunisation should confer greater protection to child health, but the leadership of the states in other areas of health will be an area to watch. Shortages of financial and human resources in the health sector will pose daunting challenges as they do so.
The Sustainable Development Goals set a stiff challenge in health. Apart from further steep reductions in maternal, neonatal and child mortality and ending the epidemics of major infectious diseases, they also call for a one-third reduction in mortality under 70 years because of non-communicable diseases, reducing deaths from road accidents and universal health coverage, including financial protection and access to essential drugs and vaccines. While the idea of national health assurance is very much a part of our present political lexicon, it is not clear how this will reflect the tenets of accessible, affordable and appropriate care for all citizens.
The new National Health Policy (NHP) was eagerly awaited this year. The draft released by the health ministry in December 2014 was highly promising, but the divergent views of the NITI Aayog have placed it in cold storage. Now that India has committed to the SDG targets, it is time to adopt and implement the National Health Policy as developed by the health ministry. Financial allocations to health must be increased and so must the spend on strengthening rural and urban primary care services, district hospitals, provision of essential drugs and scaling up of human resources, especially technology-enabled frontline workers and allied health professionals. Only then will our report card for 2016 show us moving on the road to universal health coverage.
K. Srinath Reddy is president, Public Health Foundation of India. Views expressed are personal.