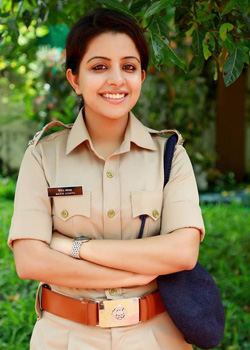 A rich cache of memories is what this wonderful profession has gifted me within the brief time that I have spent as its proud member. Two years into the Indian Police Service, I can confidently say it is a calling, not a job. Coming from a family with a civil services background helped in making my path in life clear. I was singlemindedly fixated on a career in the civil services, and hence no clouds of confusion or cobwebs of uncertainty obliterated my vision. The trophy that perpetually shone in my mind's eye was a good rank in the civil services, and in hindsight I realise how many pleasant hours I spent as a child and college student watering this dream.
Reaching out for this ultimate prize became a passionate pursuit that gave structure to my study routine, discipline to my waking hours, focus amid the distractions of college life and, most importantly, something valuable to strive for. I am a university topper and gold medalist from Delhi University's St. Stephen's College, and academic excellence was something I committed myself to very early in life. So when I made it to the IPS in 2013, it was a dream come true. And each day, be it yesterday or today, dawns with such beauty and promise of another day of living my dream.
I was posted in Munnar subdivision of Kerala in September 2015—my first posting after a six-month stint as a trainee in Aluva, Kerala. The posting to this beautiful subdivision (the largest in Kerala) came at a time when the strike by the tea estate women workers (Pempillai Orumai) had reached boiling point. Things had been simmering for about two weeks before I took charge, and facing a crowd of hundreds, if not thousands, of women gathered on the street agitating for their demands, worsened by the violent ways of the trade unionists, was a thrilling and nerve-racking start to my career as a full-fledged officer. Facing the stones and other things pelted by the trade union protesters and their goons, helmet-less, a complete bolt from the blue, I learnt my first practical lessons in law and order.
After things settled on that front, the sheer beauty of this tea estate town swept me off my feet, and I knew I was in love. Waking up to misty views of sunrise from my garden, the nip in the air, the cups of hot, flavoured tea grown in the soil there and nibbling homemade chocolate, candied ginger and locally available cinnamon cookies, was ethereal. The languid pace of life and salubrious climate somewhat deceptively masks the amount of work an enthusiastic officer can put in and I have wholeheartedly immersed myself in doing all I can possibly do during my tenure here. Problems for a cop are aplenty—drug mafias, illicit liquor, trafficking, child sexual abuse, domestic violence, political ferment—and the constant travel (more than 100km a day) through the vast areas of my jurisdiction prevent the idyllic life from lulling me into stupor.
A word on all the so-called 'controversies'. A photo with Mollywood actor Nivin Pauly, a policeman holding an umbrella for me and blah and blah—all media-created "issues" purely for reasons of TRP ratings. Of course, it reeks of the strong sexist tendencies that plague our social consciousness, because I refuse to believe a young male officer would have been subjected to this sort of useless scrutiny, cheap comments and often vulgar gaze. It also, in my opinion, showed how many Malayali males still can't quite digest the thought of a young lady in khaki, with certain well-educated individuals having shown extreme reluctance to address me as "madam", when they have no problem addressing a male officer "sir".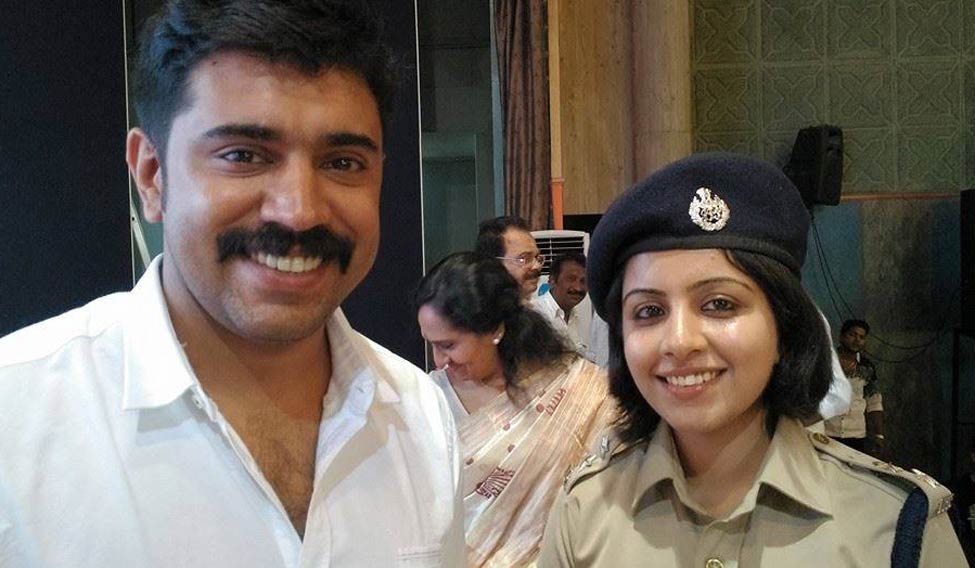 Not one to veer towards firebrand ideologies, I was never and continue to not be a rabid feminist. However, such experience definitely leads me to champion the cause of true women's empowerment on every platform I get. Schools and colleges have been gracious enough to provide me with a dais to voice and articulate issues closest to my heart, besides helping me to streamline my views on various important issues. It has also allowed me to explore public speaking and its nuances to my heart's content. I see every opportunity to speak as a chance to not just get more comfortable with Malayalam, but also to inspire and fire the dreams of youngsters, encouraging them to have stars in their eyes, dreams in their hearts and hope in their souls.
There have been podiums where I have blinked back tears and choked on my words. Of course, with time, speeches and public function will become mundane and routine, but I sincerely pray that, each time I speak, I can sift through not just the depths of my soul, but also stir the vision of some budding youngster.
While I can't thank God enough for this rich bounty of blessings at such a young age—an enviable profession, an interesting career, security and privilege, status and opportunity, and a loving family—the challenges of being in a job that requires constant fire-fighting has its tough moments. Being a product of Delhi University, I was a byproduct of the quintessential 'liberal' university education—critical of state excesses, a staunch defender of civil society, and quick to point fingers at police "inefficiency". Being a part of the system now has fundamentally altered my views. I realise that the police are, more often than not, demonised for what they do, made the villain for what they do not, and viewed as a giant mass of corruption, rot and brutality that any civilised citizen would want to avoid. While I am willing to accept that rot does exist in the system, and not all is hunky-dory, what citizens fail to recognise is the immense hard work that many officials so put in to make society a better place. Yes, it is our job, I understand that, but doing a task that is so thankless day in, day out, only to be vilified by the elite is just not fair.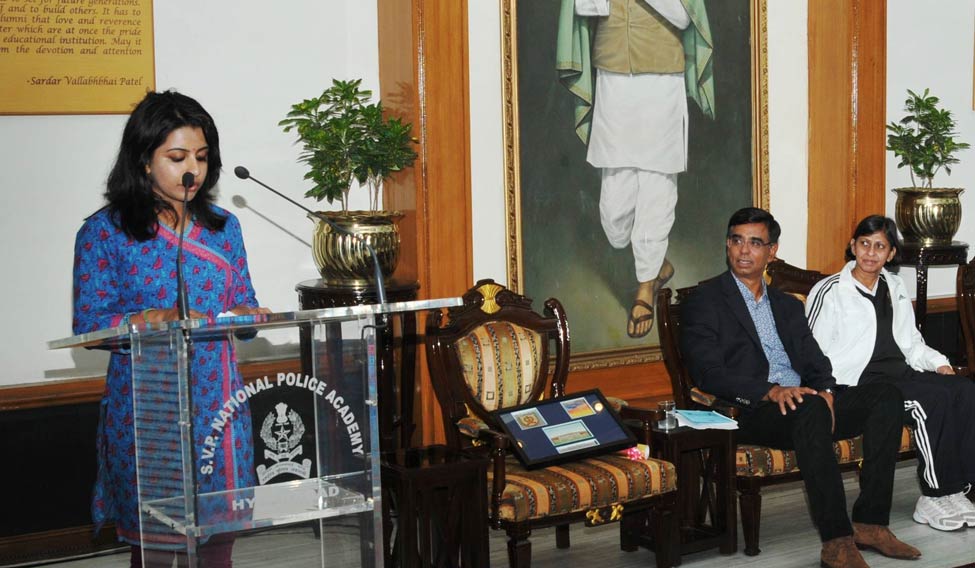 As an IPS officer, I do not think the police need to silently continue to be the punching bag for all self-proclaimed civil society activists and journalists on the lookout for juicy stories. Our stories of bravery and compassion need to see the light of day. They, too, need to get their share of social media space. Not just images and video clips of so-called 'police brutality'. What about the tens and thousands of FIRs registered every year? Ever thought about the life of a police officer who spends his entire youth running around for investigation, law and order and the works? What about their sweat, blood and sacrifice?
For me, the hardest has been the loss of my privacy. While I can't complain about the adulation and adoration that I receive, the flip side has been a complete loss of anything that can be remotely described as private. Unnecessary media attention, too, is a bane that one cannot shrug off in this profession. Public hypocrisy is another, where double standards are the norm. For example, people who want and expect security and order in society, but do not cooperate with law enforcement agencies in their day to day activities. Traffic offenders, petty criminals or just ordinary members of the public who are quick to point fingers at police functioning, but are far from being paragons of enlightened citizenry themselves. The job of the police is probably the toughest—crime prevention, investigation, maintaining law and order, dealing with local disputes and people's problems, surveillance, VIP security, community policing projects, bandobasts during major festivals and traffic management. It is an unenviable and mind-boggling gamut that no charmed fan of police movies or tough on-screen cop would be able to perform happily for more than a few days.
We grapple with manpower and material crunches. Extreme demands on our time and attention, long working hours, the stress of being "on-call" all the time, night patrols and dealing with the most undesirable elements and problems of society that nobody else would want to dirty their hands with. Sum and substance, it is NOT a glamorous job in that sense, once the power and external façades are removed. We deal with the underbelly of society and it is a job that requires supreme sacrifice at every level to do justice.
Then why am I so immensely enchanted by it? Because all said and done, the power that the khaki gives you to wipe away tears of the poor and helpless in distress, the instant justice that can be done by an upright officer, the sheer love that people can sometimes shower on you, the admiration that you receive, the satisfaction and unmatchable pride of wearing those stars on your shoulder.
It is a march forward, head held high, with no looking back, the spirit of service etched in our hearts, and the three golden letters—IPS—constantly reminding us that there are miles to go before we sleep. Call me over-idealistic, call me unrealistic—my work will always be my passion, and nothing else will matter.
Jai Hind!
The author is the youngest IPS officer in the Kerala cadre.