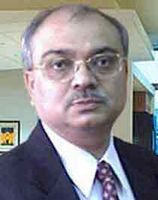 When it comes to small savings, the policymaker seems to challenge the age-old truism of supply and demand determining the price of economic matters. In the past three years, we have seen some interesting changes in the interest rates for small savings, and also the rules of saving, including withdrawals and taxation of small savings.
The first observation one can make is that the policymakers seem to be moving their focus towards consumption, to grow the economy, rather than savings, particularly small savings. This would be an acceptable approach if we treat all savings, small savings, bank deposits and other instruments of savings, at par. There is, however, the aspect of duration or tenure and the purpose of saving. Small savings instruments, whether postal savings schemes or public provident fund, are fundamentally long-term savings. There is a need to distinguish savings on the basis of tenure and interest rates, and other fiscal incentives should be determined on the basis of the term of instruments if we need large domestic funds for our infrastructure needs.
The second observation is that the determination of the rates and the fiscal incentives for small savings is fairly ad hoc and needs some structured approach and reforms. Currently, the rates are negotiated by the finance ministry, the labour ministry, the provident fund commissioner and a panel of experts. Almost like in the case of bank deposit rates, they are based on the lending rates. The difference here is that the borrower is the sovereign. To that extent there may, perhaps, be a conflict of interest as well.
The third observation is that the policymaker ought to recognise the balance between savings in physical assets and the financial instruments. An examination of the financial savings instruments suggests that we have, in the past decades, and particularly in past few years, not been able to introduce many financial instruments. Barring Kisan Vikas Patra, there has been no significant change in our financial instruments. In fact, some of the traditional instruments such as National Savings Certificates are no longer fancied by small savers like they used to be in the past. If the policymakers want small savers to move away from saving in gold and silver and real estate, which are not productive assets for the economy, then a reform in saving instruments is called for.
The last observation is that if the government plans to gradually reduce the burden of subsidies required for the unemployed and ageing population and make this segment of the economy self-reliant, it should re-examine the rate structure for small savings. The guiding principle for determining rates should be the real income of the small saver.
Parekh is managing partner, Ashvin Parekh Advisory Services LLP.