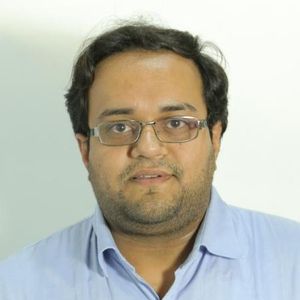 Undeniably, we all crave to magnify our career opportunities. The broader the variety of career options, the more likely you will be working in profession that keeps you motivated, you perform at your best and in the morning you cannot wait to begin the work. By picking up the right career path, you will be taking giant steps to ensure that tomorrow you will be working contentedly with the right employer. However, with time, things have changed a lot and career prospects are no exception to this. The scuffle of the corporates has budged on to the internet.
Now, the success of any business is principally determined by how resourcefully it manages to profit from the mammoth reach of the internet. There lies a gigantic opportunity for professionals wanting to build their career around the internet. New career prospects flock on the internet, predominantly home-based businesses, promising financial liberty and a break from the everyday nine to five toil. So, how can one sift through the thousands of possibilities? When deciding which career prospects are right for you, consider these following interrogations to help you settle for a wise decision. Some elementary queries you should ask yourself are:
What is the preliminary financial investment?
How much competition is in this specific career market?
How much time am I ready to invest, and, is it sufficient time to make my specific career successful?
What is the present demand for this type of work? What are the trends for future demand?
Does this career opportunity trigger my interest?
It is vital to ask stacks of questions before committing yourself to one thing. Remember, not all career paths are equal and not many can assure victory, so do not dither to find out as much information as you can from as many sources as you can. With the use of internet, all the information you need is right at your fingertips. There are online career ventures for SEO fanatics, article writers, advertisers and probabilities to market merchandises and services almost anywhere. Thus, a gamut of new-age career opportunities have surfaced recently across the globe enticing novices who are eying a fruitful career path. For instance, positions such as social media manager, SEO analyst, online content manager, digital marketer etc., were neither so widespread until 5-7 years ago nor were they labeled as career options at academic levels. However, the growth of internet scope has welcomed these options for the benefit of people. Let us see some of the fields that can be explored in case you wish to take your career graph to the next, more sophisticated level.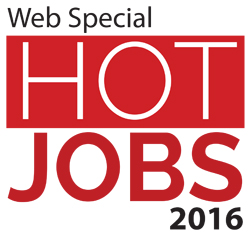 It is unquestionable that every business needs to be active on social media. The ever-fluctuating demands of the modern-day customer necessitate brands to think quickly and acclimatise promptly so as to stay one step ahead. The role of a social media manager has enticed mass generation of socially-active internet users. Being a social media manager fetches with it some key advantages within a freelance setting. The most noticeable being the fact that you are your own boss. You take the decisions and are answerable to nobody. You send the invoices and you fix the policies. Also, you could sit in your home all day on the computer to work comfortably. The other benefit is money. It is an in-demand role certainly. Another eye-catching reason is the low barricades to entry. With low start-up expenditures and abundant online resources to speedily decrease the learning curve, anybody can launch a self-employed social management business within a small duration of time.
If you desire a career in digital marketing, you should be conscious that the job of a digital marketing manager necessitates admirable technology know-how and acquaintance with the customary ways of marketing. This job has lots of room for growth, as numerous companies are now probing into creating thrill and cognizance via the use of the internet and social media. As a digital marketing manager, you are going to look after the brand that you are handling and generate leads for it using diverse online channels. This includes publicising products and services via websites, mobile phones, social media and even old-style channels like television and radio. If you are keen on this position, it is best that you witness how individuals interact with the brands that are promoted online. You must be well-informed with the present-day and newest trends and should certainly possess good oral and written communication skills. The salary is reasonably attractive in this field along with the boon of incentives and bonuses for good performance.
Search engine optimisation (SEO) is a flourishing industry. Lots of individuals are now building their career in this field. The salaries and perks offered by the internet marketing are alluring individuals to enter into the SEO field. If you also wish to build your career in this arena, it is the right time to enter. Lately, lots of new proposals and investments have been made in this field and consequently, you will find the ethical career growth in the online marketing. The only thing you should do is to enroll yourself for good training and education. There are numerous reputable training institutions and marketing corporations which are imparting SEO education to freshers. There is an impressive scope in this field because every online venture needs traffic from search engines and consequently, everybody is looking for diverse ways to optimise their websites to rank high in the search result pages. This type of work can be done both on a freelance and full-time job basis.
Content is said to be the monarch of the SEO industry. If you have interest in frolicking with words and you can use them for painting an image with information you found imitating your inner feelings, thoughts and sentiments in rationalised way, then you can be a skilled content writer. If you like to share your thoughts with others, a career in online content management can be one of the finest choices to help your career go soaring.