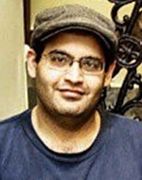 If I had to describe what drives me towards exploring home-style Indian regional food as a culinary direction with my restaurants, you would find me falling back most on the term 'soul food' and all its connotations. Soul food has specifically been associated with the stick-to-your-ribs cuisine of the African-American community in southern United States. However, the broader interpretation of the phrase relates to food that soothes and comforts your soul.
If we were to ask individuals across India what food they associated with the term, the answers would be as diverse as the people we ask or as ubiquitous as dal-chawal. Regardless, most answers almost certainly would lean towards dishes from their mum's kitchen and those that elicit feelings of place and belonging. But does our idea of comfort need to be defined by home associations or can it include taking comfort in the unfamiliar?
For decades, the idea of eating an Indian meal outside of home evoked the monotony of food served under the umbrella of what has come to be loosely defined as 'Mughlai cuisine'. Armed with the tandoor as their pièce de résistance and a plethora of nondescript curries, these cookie-cutter restaurants spread far and wide in the 1980s and 1990s. This was followed by an increasing culture of internal migration and urbanisation, resulting in people constantly searching for the familiar. Take Delhi's State Bhawan canteens for instance, which have been connecting the capital's immigrants to their home food for decades. But, they also cater to an increasing sub-sect of people who now find equal solace in a fiery Andhra mutton fry as they would in a hot bowl of thukpa.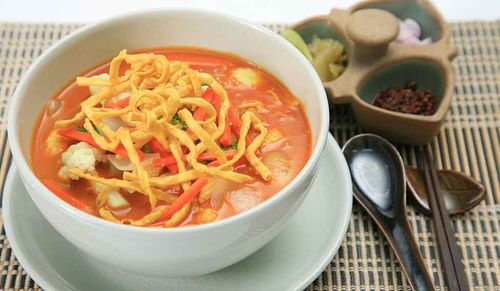 However, for today's 'hyper-foodies', the definition of comfort food is rapidly evolving. Until now, standalone restaurants had contributed little or nothing to reacquaint us with comfort food as it is often looked as too pedestrian or not worthy of spending money on. But the tide is shifting; nostalgia sells and the customers are buying. After the stupendous success of Indian Accent in Delhi and other high-end modern Indian restaurants across the globe, it was the turn of standalone regional Indian restaurants like Gunpowder, Yeti and Potbelly that were cuisine-centric, provenance-driven and a notch higher than your local bhawans and messes.
By making Karimeen Pollichathu or an Assamese thali as accessible as your local butter chicken haunt, diners could now embrace another community's idea of comfort food. I have such restaurants to thank for expanding my own idea of comfort food to include dishes as Buff Fry and Malabar Parotta, Gyuma and dhan dar with prawn patio, adding much more substance to my standard Punjabi answer of rajma chawal and puri aloo.
The great news for Indian diners is that the regional food revolution has only just begun to take flight. Home cooks are coming out of their kitchens to proudly showcase the depth and diversity of their own region and community's cuisine in the form of small restaurants and pop-ups. With such growing acceptance towards eating regional, chefs can now look inwards, delving deeper into what's available at their local sabzi mandi, choosing the locally grown mugri beans instead of the imported, overpriced asparagus for your salad.
Celebrity chef endorsements for local bhaaji might seem a tad contrived but I would much rather live in a world where diners are inspired to drop that packaged pasta and instead rummage through recipes from regional cookbooks that celebrated granny's food. It may not be what your grandmother cooked, but therein lies the beauty of regional Indian food.
Rahul Dua is chef and partner at Cafe Lota and co-owner of Rustom's in Delhi.