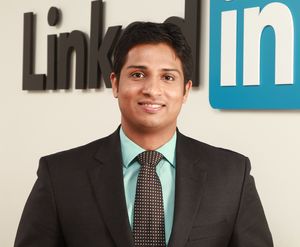 When I was a young student, I remember, along with good grades, the one other thing that we stressed over was finding a job with a good company. At that time alumni networks were not as strong as they are today, nor were there any placement departments in colleges. It was tough to connect with and get recruited by a company of our choice. While we could make up our minds on where we wanted to work, we did not have enough information on the best employer brands that operated in that space. This led to many students picking up the first 'good' job that came their way. Now, when I think of it, I believe that many job seekers faced a situation where their skills did not match the job requirements.
Today all this has changed. Job seekers have an easier time when it comes to making the right career choices and connecting with potential recruiters. This change has been driven by social media which has revolutionised the way people connect across the globe. Social media has created new channels of communication between job seekers and recruiters making the recruitment process rather democratic. Moreover, with the millennials now speaking 'social' we can also see that companies are focusing more on recruitment through social and professional networks. This is the rising and the ruling trend so it is critical for both job seekers and recruiting teams to do everything they can, to be ahead of their game.
Here are the top three things recruiting teams need to keep in mind while planning their recruitment strategies:
•Learn how best to use social media to source quality talent: The war for talent is on and recruiters need to be more aggressive in their recruitment efforts. Our 2016 annual recruitment trends survey revealed that 42% of Indian employers consider social networks as an important source for quality hires. Recruiters need to therefore get active on social media in order to attract top quality talent.
•To be the employer of choice, be a great employer brand: Employer branding as a concept has been enriched and made more powerful through social media and social media networking. What earlier seemed like a marketing team's responsibility is now a shared one for acquiring top quality talent. Our recruitment trends survey reveals that 63% of talent leaders considered online professional networks as the most effective tool for employer branding.
•Use data intelligently: Recruiters are increasingly realising that data matters for finding talent faster and more efficiently. According to the 2016 edition of LinkedIn's Annual Recruitment Trends survey, Indian companies that carefully studied and analysed data were able to recruit more successfully for the long term, do a better job of succession planning and were able to fill urgent niche requirements more competently. Recruiters who ignore intelligent data usage could miss out on making knowledge based choices and incur a higher hiring cost overall.
What should job seekers do to make the right career decisions?
Social professional networks help job seekers on multiple levels. Here are some ways in which they can use platforms such as LinkedIn to their advantage:
•Online profile of record: Given that social professional networks are preferred platforms for most recruiters, job seekers need to sharpen their profile and build a strong professional brand to stand out from the crowd. Professional identities no longer need to be confined to resumes and cover letters, since social professional networks allow for a robust showcase of people's work and achievements through the use of more engaging formats such as videos and presentations. Joining professional groups, sharing opinions on industry matters and showcasing expertise through long form posts can help job seekers become candidates of choice.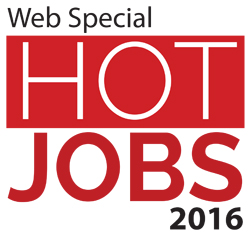 •Gather insights about hiring patterns: With a large number of recruiters using social media for targeting quality talent, these insights are readily available and job seekers need to stay updated on hiring developments posted on professional networking channels, be aware of the skills currently in demand by employers, the location where jobs are available and current hiring sources. Here is a case in point. Our report on 'Where to find talent in India' for the Computer Software industry revealed that Java, Javascript and C were the most sought-after skills in this industry. It also showed that IT & Services, Internet and Telecommunications were the top three industries from which professionals moved into Computer Software. This could be valuable information for anyone wanting to make a lateral shift, deciding on skill specialisation.
•Develop skills in demand: Professional growth and development are other aspects that social professional networks have strongly contributed to. Apart from job seeking, these platforms are a great resource for career research and building industry knowledge. On analysing the hiring and recruiting activity on LinkedIn we found Cloud and Distributed Computing, Statistical Analysis and Data Mining, and Storage Systems and Management are the top three most in-demand skills in India in 2015. Keeping up with the skills in demand, staying updated with the latest trends helps professionals come a step closer to their next big job opportunity. Online learning platforms such as LinkedIn's 'Lynda.com' offer quality courses from renowned experts to strengthen existing skills, acquire more industry knowledge and add new expertise to their academic profile.
In conclusion, I would like to reiterate that hiring through social and professional networks is here to stay and it is important for recruiters as well as job seekers to be active on these platforms in order to always be in a position of advantage.