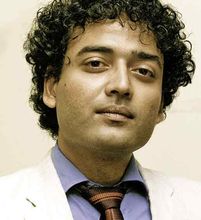 The Seventh Pay Commission approval gifts up to 2.5 times hike in basic pay and pensions to more than one crore government employees and pensioners. Now the entry-level pay will increase from Rs 7,000 per month to Rs 18,000. At the highest level, it will go up from Rs 90,000 to Rs 2.5 lakh.
This will pump up disposable income, giving a strong boost to consumer demand. It will have its impact in rural areas, too, because a fair amount of government employees are from rural areas. There will be more cash at hand for employees, especially with arrears for six months. Regardless of the temptation to splurge, this is the right time to revisit savings and investment plans as well as retirement plans. Not to mention the chance to clear off debts.
Most people have some kind of debt, like a housing loan. The first priority should be to lighten or eliminate such loans. Reducing the debt burden will reduce the overall cost of borrowing and strengthen the financial position in the long run. For instance, prepaying even Rs 1 lakh on a loan of Rs 50 lakh at 10 per cent interest for a term of 20 years can help you save approximately Rs 3.3 lakh if you do so within the first five years.
The retirement benefits of government jobs in the form of pensions and free health care have always been a great draw. However, those who joined the service after 2004 have their retirement savings plan under the National Pension Scheme, instead of guaranteed pensions from the public purse. Though it is too early to predict the final effect of this policy on post-retirement finances, it is safe to assume that such employees will have to consider more investment options.
There is no one best way to invest. You can add your increased income to the savings medium you are most comfortable with. However, there are a few points to keep in mind, especially if you are considering long-term investment options. In case of long-term investments, the only way to beat inflation is by investing in equity. Despite higher volatility, equity-based investments have long-term returns that are far superior to any other kind of asset. A balanced long-term mutual fund that gives you most of the gains of equity while protecting you from some of the volatility is probably the best choice. Over time, you can shift this money gradually to a more debt-based fund.
The real benefit of the Pay Commission recommendations can be gained only by investing smartly. As they say, a rupee saved is a rupee earned.
The writer is chief executive officer, Bankbazaar.com