With noninvasive ventilation, a critical care patient can now breathe easy without having a tube put into his lungs. It is, however, recommended only for select patients. Newer biomarkers can tell whether a person has an active infection or not so that antibiotics can be stopped in cases where they are not required. Here are a few major advancements in critical care:
Therapeutic hypothermia
Therapeutic hypothermia or targeted temperature management refers to deliberate reduction of core body temperature, typically to a range of about 32 to 34 degrees Celsius for 24 hours in patients who don't regain consciousness after return of spontaneous circulation following cardiac arrest. The technique is used to protect the brain from further damage.
Infection control in hospitals
Every year, lives are lost because of the spread of infections in hospitals. Nowadays, every hospital has a dedicated infection control nurse and committee to monitor incidence of infections in the hospital and take steps to minimise occurrence. Proper hand-washing is the most effective way to prevent the spread of infections in hospitals.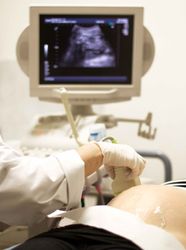 Bedside ultrasound in ICUs and operation theatres
It helps obtain immediate clinical information, improve patient safety during procedures, increase efficiency and minimise complications. Anaesthesiologists are regularly using ultrasound to locate the nerves to anaesthetise for surgery.
Endobronchial ultrasound
In this, the physician performs a procedure called transbronchial needle aspiration to obtain tissue or fluid samples from the lungs and surrounding lymph nodes without conventional surgery. The samples can be used for diagnosing and staging lung cancer, detecting infections and identifying inflammatory diseases that affect the lungs.
PAN CT scan and MRI brain screening
Most hospitals nowadays do head to thigh CT scan which takes hardly 15 minutes in seriously injured patients. The test helps in detecting injuries and their severity so that the doctor can prioritise lifesaving treatment.
MRI brain screening again, in about 15 minutes, helps identify and rule out major stroke and infections in the brain.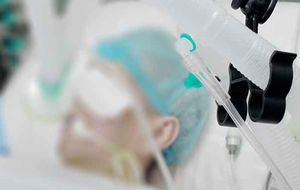 Advanced ventilator modes
Proportional assist ventilation-adaptive mode: delivers ventilator 'breath' proportional to the patient's effort. It depends on the patient's respiratory mechanics and set level of assistance (0-100 per cent) to respiratory muscle. So, the settings need not be changed from the start to the end of ventilator care.
Pressure regulated volume control mode: where adequate air volume is delivered to the lungs within set pressure so that the organ is protected from further injury.
Prone position ventilation in patients with severe lung injury
Prone position can be used in mechanically ventilated patients with severe hypoxic respiratory failure to optimise oxygenation. It is especially beneficial in patients who are battling pneumonia brought on by swine flu.
Extra corporeal membrane oxygenation
In this technique, the patient's blood is taken out of the body for the purpose of oxygenation and pumped back in. The treatment is used in critically-ill patients with heart and lung disorders who do not respond to traditional supportive measures. The blood is drawn through tubes inserted into the groin, neck or the chest. It is then passed through a device called oxygenator, where carbon dioxide is removed and oxygen is infused. The blood is filtered, warmed to body temperature and pumped back into the body. To prevent clots, a blood-thinning agent called heparin is used. Thus, the function of the heart and the lung is taken over by the device and once the patient recovers, he is gradually weaned off the ECMO.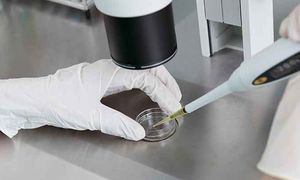 Molecular diagnostic services
The system can identify multiple organisms, including bacteria, viruses, fungi and parasites in a specific test from a single sample. Diagnostic cultures, on the other hand, are commonly used to identify infectious microbes, parasites from samples isolated from blood, spinal cord, urine, stool, genital tract, throat and skin. This could take three to seven days.
High flow oxygen therapy
In some patients with type 1 respiratory failure, the therapy is used to improve oxygenation and reduce strain on the patient.
Dr Rajesh T.R. is consultant cardiovascular and thoracic surgeon, Sparsh Hospital, Bengaluru.
WITH MINI P. THOMAS