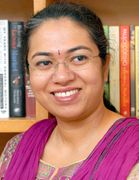 India's problem is not job shortage, but poverty. Our unemployment rate of 4.8 per cent is not a problem, but the fact that our labour force is "working poor" is. They make enough money to live, but not enough to pull themselves out of poverty. This problem is complicated by our so-called demographic dividend—10 lakh people will join the labour force every month for the next 20 years.
India's productivity is undermined by three problems: matching supply to demand (our inability to find people for available jobs); mismatch, or repairing supply for demand (our incompetence to find the right skills for the jobs created); and pipeline, or preparing supply for demand. These problems can be addressed by a policy rethink based on five questions.
One, where will the opportunities be? India has only 50 cities with a population of more than a million, while China has 350. We have six lakh villages, of which two lakh have less than 200 people. Increasing opportunities and jobs calls for the creation of more cities with 24x7 power and efficient infrastructure.
Two, which sector presents opportunities? In India, 90 per cent are employed in the unorganised sector. India is the world's largest milk producer. The US is second with 25 per cent less production using 0.13 per cent of the manpower deployed in India. Our poor cannot afford to be unemployed. Hence, they are self-employed at subsistence wages. It is not entrepreneurial success; it is self-exploitation.
Three, how do we have enough productive entrepreneurs? Of 63 million entrepreneurs in India, 12 million are based at home, 12 million do not have an office or address, only 8.5 million have any form of tax registration, only 1 million are companies and only 14,500 companies have a paid-up capital of over Rs.10 crore. Being small is not bad, but most enterprises are informal, have low productivity and, consequently, do not pay the wage premium. We need a review of the regulatory cholesterol that makes our enterprises babies rather than dwarfs.
Four, how do we create the right skilling and education framework? Of 265 lakh children who take the class 10 exam every year, only 160 lakh pass. Of these 160 lakh who take the class 12 exam, 80 lakh pass and only 50 lakh go to college. There is barely any skilling corridor available for those who fail at each level.
Five, how do we change labour laws to end informal enterprises? We have over 100 state-specific and 44 Central labour laws—16 of them are entrepreneurs' nightmare. They have ensured that, between 1990 and 2015, our informal employment remained over 90 per cent. For our youth, being in the informal sector is neither an aspiration nor a route to a dignified life.
These five questions show what we need for productivity. The identification of smart cities and the focus on infrastructure and digitisation will take opportunities closer to youth. India needs an explosion of manufacturing starts-ups. 'Make in India' is just the shot in the arm for this.
The creation of the Union ministry of skill development and entrepreneurship is a brave move. The amendments to the Right to Education Act and the archaic Apprentices Act, and the creation of vocational universities and NETAP (National Employability Through Apprenticeship Programme), which is a public-private partnership between the government of India, Confederation of Indian Industry, National Skill Development Corporation and TeamLease Skills University, will help make enterprises productive.
India has made a new appointment with its destiny. Let the hard work begin.
Rituparna Chakraborty is senior vice president, TeamLease.