In a world where all things will be equal, purpose will be the differentiator. It will be the belief the consumer buys into.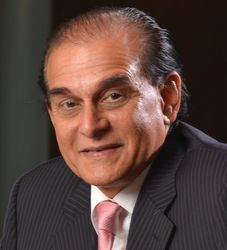 India's position in the World Banks's ease of doing business index recently improved by about 30 places to reach 100. This has been primarily driven by reforms in access to credit, power supplies and protection of minority investors. However, there are still a few key enablers that need to be activated. These include policy simplification, procedural ease and digital approvals, which can reduce corruption. Another major reform that is now required is in labour laws.
There are three macro shifts one must consider while doing business in the 'new economy'.
Digitisation and 'one tax'
After the recent disruptions like demonetisation and GST, the economy is moving towards stabilisation. Today, we are sorting out the teething issues of the GST implementation. But, in my view, this is a short-term pain for a larger gain. While demonetisation helped accelerate digitisation of the economy, GST will bring in greater compliance and improvements in indirect taxes.
E-commerce has become an important pivot of growth. Though we are not close to seeing a cashless economy, we are moving slowly to a 'less cash regime'. Moreover, a single tax structure for the entire country will further contribute to the success of e-commerce in India.
More for the consumer
Today, the choices available to an average consumer have increased manifold. The digitisation and mobile wave have reduced barriers between geographies within India, and consumers in tier-two and tier-three cities now have access to similar products as the consumers in tier-one cities. Improved consumer awareness and increase of online retail have further contributed to the growth in consumer aspirations.
Free entry for competition
E-commerce also increases competition by diluting barriers to entry. This means that brands have to work harder to earn that extra dollar.
As a result of these macro trends, the businesses will have to improve on a few key competencies. These competencies will separate winners from laggards in this 'new economy'.
Agility is the key
Speed and agility will be the key in responding to the complex market environment, the changing consumer and increased competition. In today's economy, you have to juggle the short term with the long term. Manage speed with excellence. Maintain governance and still remain agile and entrepreneurial. Strike the right balance between owner's mindset and professionalisation of business. That will be the key to success.
Excellence in execution
The 'new economy' is ruthless. The margin for error has reduced significantly, and therefore it is important to focus on getting it right the first time. This will also call for a heightened collaboration among internal stakeholders.
Investing in insights
It will be important to understand individual consumer behaviour for the most valuable business outcomes such as customisation, premiumisation and niche offerings. While Big Data will continue to be important, it is the deep insight that will help understand specific customer and market place. Also, it will help to digitally understand the new consumer behaviour patterns.
Providing real value
Differentiation and technological insights into goods and services will define long-term success. Here again, with access to information, consumers are becoming very critical of quality and, therefore, companies will have to look far beyond just brand building and distribution to lend functional superiority to the products and services that they provide. This will mean that the research and development, and marketing teams will have to work very closely to understand what consumers want and deliver an offering which is differentiated enough.
Environmental sustainability
This has never been more important than it is today. It is fundamental to include sustainability in your core business strategy to drive a long-term win-win situation for all stakeholders. Environmental sustainability will be the expectation at the core of doing business and robust corporate governance will be a source of competitive edge.
Standing for a purpose
Brands that drive both purpose and profit will grow for connecting more deeply with consumers and talent. In a world where all things will be equal, purpose will be the differentiator. It will be the belief the consumer buys into. Staying true to your purpose even during tough times will serve you in the long term. I firmly believe that all stakeholders in any organisation, whether it is shareholders, consumers, associates, employees, and the society we operate in, are closely interlinked. A compelling sense of higher purpose creates an extraordinary degree of engagement among all stakeholders, and inspires creativity, innovation, and commitment.
To conclude, I would say that road to greatness in this 'new economy' has a steep slope and only those players with the horsepower of purpose, agility and consumer-centric approach will be able to climb it and reach the desired destination of sustainable, profitable growth.
Mariwala is chairman, Marico Limited.