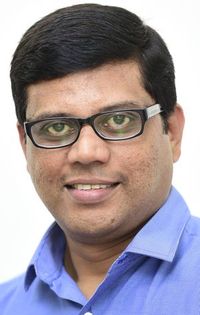 The world is full of people who think and do things differently and those who have an unceasing vigour to constantly experiment. This, I would say, is the most appropriate time for them as fun at work is not just a phrase but a reality nowadays. Welcome to Media, where you can exercise both your left and the right brain, where both creativity and logic is used to make magic.
Gone are the days when the job of a journalist, a producer or a social blogger was to churn out news day after day. Today, it is about creating admirers and maintaining a personal connect. A journalist should know what the readers or viewers want, and, more importantly, know how to deliver. These are the kind of people who are in demand in our industry, where serious work is a collage of constant creativity and dedication. The saying goes that change is constant. News, too, is constant. Be it local or international scenario, news happens 24x7, 365 days a year. The only changing factor is 'where'.
Fun at work is a serious matter when it comes to journalists. The excitement of knowing that the next news will soon break is what drives him. Meeting people and going to different places, is a mixture of fun, emotion and a lot of learning. A television producer, meanwhile, faces the constant challenge of keeping the viewer glued to his programme. The viewer should not be even tempted to touch the remote.
If you feel that you have the mettle in you to pick up this challenge, to look out for news or make unique programs that generate revenue, then the media industry is your playground. It is fun here, not only in the weekends, but on weekdays too.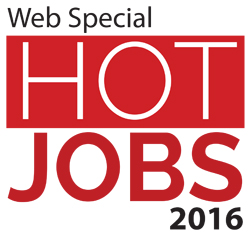 News today is no more just print but a conglomerate of print, television, radio, films and digital. The whole world is going through a hurried pace of change. From technology to the nature of workforce, everything is on a fast track. So, the kind of people that this industry needs are the ones who can mirror the change, be creative, dynamic and adapt quickly. For them the media industry throws open a plethora of opportunities.
Today, journalists are experts not only in long-form writing but master short-format writing as well. With technology and internet being a part of our lives, journalists of today need to be of a different breed. They need to adapt to different skills which will be needed to align their reporting style to the newer medium such as digital and television. They should also understand the importance of new age content distribution platforms and know how to use social media application in pushing editorial content.
A successful journalist today, is one who works across media platforms, thinks beyond the one-way, linear, mono-medium stories and brings about a new perspective in each story. Journalists should have a clear understanding of the algorithms of social networking and innovative ways to share content. Journalists of today are not literally those who are churned out by the press academies, but anyone who has a flair and passion for writing on various beats like, entertainment, food, astrology, sports, travel, investigative stories and much more.
The heart of any business lies with their marketing team. But now, with the advent of the digital era, the whole definition of marketing in the media industry has changed, it now opens up from just space selling to a whole range of wide opportunities. With positions such as search engine optimiser (SEO), social media experts (SME) and social media analyst (SMA) coming up and cross promotion happening in all media platforms, the industry opens up its doors not only to people from commerce/marketing fields, but also to people from creative schools, humanities, engineering and other technical background.
Disruptive innovation is the call of the day. In media industry the marketing team has to constantly come up with creative means to advertise their products. Nowadays, companies do not turn to just one medium to advertise their products. A media marketer should be well equipped to understand their client's requirements and also competent enough to suggest which medium (print, television, online) would provide his client's brand with a higher visibility. Innovation and creativity play a key role here.
Media companies look for candidates who can be quick learners with good business acumen and sound understanding of their functions combined with a talent to think out-of-the box to help their clients. Even for fresh graduates in the field of marketing, recruiters look for those who are good at story telling.
Some of the common characteristics that recruiters look for at a junior level are the willingness to take risks, quick learning ability and ambition. At senior level positions, companies look for what new ideations, practices and value adds that person can bring to the organisation.
The media industry has also grown from print media to social media, which has the potential to reach out to millions in seconds. This is so powerful that it could even trigger a social revolution if need be.
To sum up, today media industry is at its best in embracing technology and therefore media industry is in a constant search for professionals who can think out-of box, look for risky propositions and who love to network.