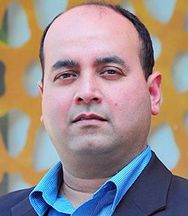 In a landmark decision, the Supreme Court struck down section 66A of the Information Technology Act, 2000, declaring it violative of Article 19(1) (a) of the Constitution. It must be remembered that the 'section' was rushed through and never debated as Parliament enacted the amendments to the act, in the shadow of the 26/11 attack. The decision was momentous in the light of recent book bans, website blocking and takedown requests.
Section 66A criminalised the use of sending―via a computer resource―"any information that is grossly offensive or has a menacing character; or any information known to be false, for the purpose of causing annoyance, inconvenience, danger, obstruction, insult, injury, criminal intimidation, enmity, hatred or ill will". A person could be imprisoned for up to three years under this section.
The court noted that, since its enactment through the 2008 amendment of the act, this section had been abused multiple times leading to arrest of civilians for posting, sharing or liking seemingly harmless personal views or satire about politicians on social media.
The court ruled that section 66A is "open-ended, undefined and vague" with every expression used in it "nebulous in meaning". But, this is true for most legislation, especially crucial legislation like the Indian Penal Code, 1860, and the Evidence Act, 1872.
Despite the vagueness in the wording of 66A, the government contended that section 66A came under the ambit of "reasonable restrictions" as mentioned in Article 19(2) of the Constitution and can thus not be held unconstitutional. Article 19(2) permits the legislature to make laws imposing reasonable restrictions upon the freedom of expression, in the interest of the security of the state, friendly relations with a foreign state, public order, decency or morality or in relation to contempt of court, defamation or incitement to an offence. The main focus of the government's argument was on the exception to impose reasonable restrictions in the interest of maintaining "public order" as mentioned in Article 19(2).
The judgment mentioned that free speech begins with discussion and then continues with advocacy before leading to incitement and since section 66A bore no proximate relationship with incitement of public order it was held to be outside the ambit of the exceptions provided in Article 19(2).
This is a carefully analysed and prudent decision and is a welcome move towards upholding the fundamental right to freedom of speech and expression. There are challenges ahead. There is a considerable discretion allowed to the police under the Indian Penal Code. There would be content that would require expeditious removal. The rights of intellectual property owners would have to be factored in. In the present era, it is crucial that India effectively balances all competing and fair interests. We cannot avoid mistakes but we can correct them quickly and decisively through legislative intent.
Ryder is partner with the law firm Scriboard and specialises in cyber laws.