There are two sides to the idea of luxury―one is the product and the other is creating an emotional story behind the brand. The biggest challenge in India with regard to creating a luxury brand is the lack of infrastructure. Right from day one, you have to do everything yourself. To deliver the product I had in mind, we had to go hunting for vegetable-tanned leather. I didn't want my products to have those cheap electroplated buckles. So, we had to set up our own buckle factory. If you insist on a distinct product quality in India, you end up doing all these little things yourself. This problem extends to the experiential side of luxury as well.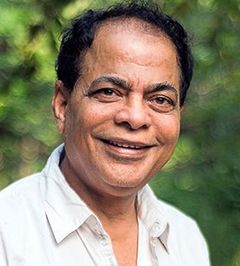 When Louis Vuitton invested in us, they asked us how we could think of creating a luxury brand here. I told them I wanted to live in Auroville with a global support system. We hardly have photographers, stylists or models who understand luxury in India. Apart from myself, our top two designers sit in Milan and London. I don't even dare bring them to India for they would lose the idea of luxury sitting here. Luxury can't be created in isolation; it is easier when you are sitting in a place where everybody around you thinks luxury.
For Hidesign, we decided to go off beat and not offer the traditional luxury brand story from Milan or Paris. I would have been the 150th brand doing that. The story had to be Indian. We rediscovered the vegetable-tanned leather or the East Indian leather, which has been considered the best in the world for hundreds of years. Then we focused on craftsmanship, which is the future out of India. Italians and the French don't know how to cut leather by hand and are dependent on China for some soulless stuff. We can do that very well, that's our strength.
When we first started, I made sure everyone did an apprenticeship with us. Just learning to cut leather by hand took two years. With time this has become the culture at Hidesign. Most of the people we now hire are upper class, well-educated Indians or traditional, skilled craftsmen who identify well with our product philosophy.
Success at Hidesign was a gradual process. We grew from just one person to thousands over the years. We were no longer working from a rooftop. We shifted into a custom-built factory in 1988, which reflected our values―it was all green, lush and constructed with bricks baked by us. The marketing part was the next big step. We moved from just being a rebel brand selling at hippie stores to the regular shopping haunts. We achieved a big milestone with our entry into the John Lewis store in London. We also started selling Liberty, Selfridges and the rest thereafter.

Ironically, we weren't selling anything in India then. We started our first store in India in 2000. I thought Indians hated my product till then―rough, tanned leather wasn't the usual thing for them. But after 1991 when Indians started moving out and got familiar with international tastes, things started changing for us. Initially, we would sell from places populated by foreigners, as 80 per cent of my clients were non-Indians. So we opened stores in Pondicherry, Goa and Connaught Place and The Oberoi hotel in Delhi.
The next big thing was the coming of age of the Indian woman as an executive. She wanted a bag, which didn't make her look like a bimbo. The ambitious, career-oriented women with a desire for something original really brought us out.
The biggest turnaround for us came with Louis Vuitton investing in Hidesign in 2008. They became my brand gurus. Through them, I learnt the importance of building on heritage. Louis Vuitton gave us the confidence to tell our story with great pride. We are a luxury brand from Puducherry and people relate to us emotionally.
Dilip Kapur is founder, Hidesign.