Notwithstanding the interesting irony of an all-male bench passing a historic verdict on an issue that Muslim women have fought for on the front lines, the Supreme Court's decision to strike down the retrograde custom of triple talaq, or instant divorce, must be welcomed without any equivocation.
I have long argued that liberals who qualify their endorsement with ifs and buts or bury the issue under a mountain of political arguments get it wrong. Feminism must trump faith and the principle of equality must be placed ahead of which party you like or dislike.
That said, there is no denying that the long shadow of Shah Bano continues to fall over the Congress's claim to secularism. With one eye on the orthodox Muslim vote, Rajiv Gandhi's government infamously overturned a 1985 Supreme Court judgment that mandated alimony for Muslim women. Women have every reason to celebrate the court's avenging of that legislative blunder.
But, as women mark this moment, let us stop and ask, has the court gone as far as it could have? And, will the government—which has made it a point to underline the difference between Prime Minister Narendra Modi and Rajiv Gandhi on the issue—now show the gumption to work on a progressive bill of rights that is neither Hindu nor Muslim, but based on the first principle of individual freedom?
A closer reading of the verdict shows that we are nowhere near that point. Two judges dissented arguing that it was for Parliament to frame a new law. The three judges who scrapped triple talaq have differing reasons to make their case, with one arguing that the custom is bad in law because it is frowned upon even in shariah. That, frankly, should have been irrelevant.
What we had hoped for was a legal precedence that would allow us to argue that whenever constitutional principles collide with religious codes, the constitutional notion of equality must win every time. The court has done well to strike down one atavistic custom, but going forward, it doesn't given women enough ammunition to apply the verdict generally to all such cases.
The truth is that traditional rituals and practices of all religions militate against equality for women. For instance, studies show there is little difference (in percentage) between Hindus and Muslims when it comes to marrying off their girls before adulthood. According to the last Indian census, nearly eight million Indian girls were married before they were ten years old. Despite a Law Commission report suggesting an automatic annulment of all marriages below the age of 18, the courts are yet to resolve how to treat weddings that may take place between the ages of 15 and 18. Under personal law of all faiths, age is not an automatic basis for ending such teen marriages.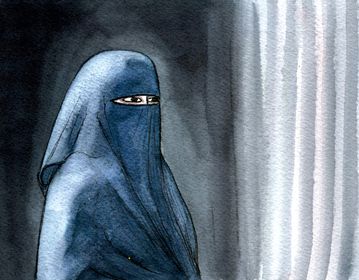 Then, there is the stranglehold of social conservatism. Parliament has refused to legislate on marital rape, almost suggesting that marriage is a license for sexual abuse. Once again this appalling cover for sexual violence applies even to minor girls, if the "wife" happens to be above the age of 15. The courts, too, have declined to get involved. So it is a bit premature for us to celebrate feminist freedom based on the talaq judgment alone.
And then, there is the peculiar contradictions of the court—teenage girls of 15 are treated as autonomous adults, but a recent case involving the conversion of a 24-year-old woman has been heard as a complaint of 'love jihad' even resulting in a court-ordered NIA investigation.
The triple talaq verdict is a one giant step towards gender equality. But for women, the road to freedom is still a long march ahead.
editor@theweek.in