During my command of the eastern army from April 2010 to May 2012, I had the opportunity to interact with the chief minister of West Bengal on a number of occasions. I always found her favourably inclined towards the Army and, therefore, based on my experience, I have always held her in high esteem. Incidentally, I have maintained such respect for all political leaders that I have interacted with during the course of my service.
As an apolitical soldier, it has been my belief that in a democracy, the military should be non-partisan and it must uphold the office of the elected representatives—irrespective of their party leanings and affiliations. Therefore, I have scrupulously desisted from commenting on the political leadership. However, in the instant case, I cannot help but breach this code with a noble intent of safeguarding the image of the institution that I once headed.
It is sad and indeed surprising that she had to doubt the time-tested ideals of the Army and misconstrue a routine exercise as an attempt to stage a coup. While the reasons for such distrust can best be explained by her, the spiky statements emanating from her office and other members of her team were indeed damaging and merit being put in perspective.
The exercise was being undertaken in the entire area of responsibility of eastern army, which broadly includes the seven northeastern states, Sikkim, West Bengal and parts of Jharkhand and Bihar. The purpose of this initiative was to gather data on the number of heavy vehicles that could be mustered during a national emergency necessitating expeditious move of 'combat power' from peace-time locations to operational areas including the borders with China. The troops deployed to gather data were unarmed and their conduct was distinctly people-friendly. Prior liaison too had been carried out with the state administration and to authenticate this claim, the Army promptly placed relevant documents in the public domain.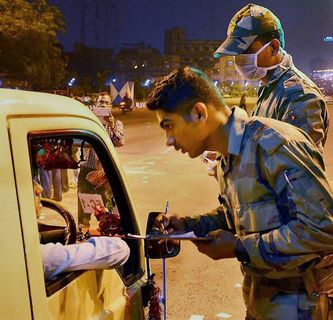 Indian Army champions not just the core value of loyalty to the Constitution and to national goals and interests; it also has at its bedrock the other cherished societal values of integrity, duty, respect, moral and physical courage, selfless service and honour. These values govern the individual and collective behaviour of its personnel and keep it aligned and focused on taking the righteous path to fulfil all its obligations. Those who still feel that the Army functions on an authoritarian leadership model should know that this value-based organisation today encourages its personnel to not just contribute wholeheartedly to collective wisdom but also stand up to unlawful instructions that either militate against its ethical fabric or undermine national interests. Such environment ipso facto creates the requisite checks and balances. It needs to be understood that anyone trying to tamper with this culture, whether from within or outside, will certainly get crushed under the sheer ethical weight of this robust institution. The nation can blindly trust its army. It will continue to rise above petty politics to remain a trusted instrument of national power with unflinching allegiance to the Constitution and the nation.
To avert misunderstandings in future, it is imperative that, as being done in some of the states, the chief ministers and their staff proactively engage with the Army to understand its role in their state. After all, as per law, the Army on being requisitioned, is required to assist the state administration in dealing with serious law and order situations, calamities, running of essential services and also providing any other type of aid. The annual civil-military liaison conference that is an ideal institutionalised platform for coordination and removal of unwarranted 'seams' should be taken seriously and not delegated to junior officials.
A simple telephone call to the Army commander or his staff at Fort William, Kolkata, would have dispelled all ill-conceived notions. Ostensibly, the 'seams' precluded a mature approach.