The Scheherazade Initiative is a partnership between Music for Life International (MFLI) and the UN Trust Fund to End Violence against Women to raise funds for some of the world's most catalytic, innovative and promising approaches to eliminating violence against women and girls. The Scheherazade Initiative will bring together many of the world's finest orchestral musicians from the New York Philharmonic, MET Orchestra, The Philadelphia Orchestra, Orchestra of St Luke's, Buffalo Philharmonic, American Symphony Orchestra, American Composers Orchestra, Orpheus Chamber Orchestra and many others. There will also be colleagues from chamber ensembles, including the all-female ensembles Genghis Barbie and the Stiletto Brass Quintet, and students, faculty and alumni of the Juilliard School, Manhattan School of Music, Curtis Institute, Oberlin Conservatory and other major international music academies.
The UN trust fund is the only global grant-making mechanism that is dedicated exclusively to addressing violence against women and girls. It supports initiatives that demonstrate that violence against women and girls can be systematically addressed, reduced and, with persistence, eliminated. The UN trust fund is a testimony to the global consciousness that violence against women and girls is neither inevitable nor acceptable. The funds raised support initiatives by grantees that have a real, concrete and lasting impact. The fund focuses on three priority areas—preventing violence, expanding access to critical services for survivors and strengthening the implementation of national laws. MFLI is a New York-based social enterprise that was established to create social impact in a variety of sectors through music. It presents musical concerts and related programmes to promote the awareness of major international humanitarian crises and other public interest issues around the world.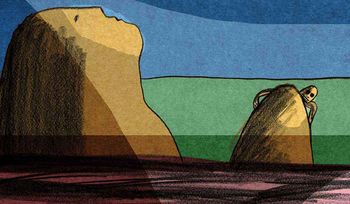 George Mathew, founder and artistic director of MFLI, has emerged as one of the leading forces in the classical music world, bringing symphonic music to focus on global humanitarian issues and crises as ambassador for transformative action through music. The Scheherazade Initiative is Mathew's sixth global humanitarian concert at Carnegie Hall since 2006. These concerts have brought together distinguished musicians from more than 100 leading international ensembles. This year, The Scheherazade Initiative: Celebrating the Resilience of Women and Girls in the Face of Violence, a benefit concert organised and led by Mathew, will be presented in Stern Auditorium Perelman Stage at Carnegie Hall in October. The concert is the culmination of a series of events in Washington D.C., New Delhi and New York, which serve as a tribute to the resilience of women and girls in the face of often unspeakable violence as well as an urgent call to the global community to take action to make the world safe for our sisters, mothers and daughters.
Recently, I was very honoured to have received the Kerala government's Swathi Sangeetha Puraskaram, presented to me by Chief Minister Oommen Chandy at the Durbar Hall of the secretariat in Thiruvananthapuram in the presence of Shashi Tharoor. Every award is a source of encouragement. I remembered great musicians like Muthuswami Dikshitar, Tyagaraja and Swathi Thirunal, as their contributions helped Indian music flourish. It is because of their commitment that our Indian music exists. They were indeed the pillars of music in south India, along with Purandara Dasa and Syama Sastri. India is the only country which has two traditions of classical music. Historically, they were addressed as Carnatic and Hindustani. However, I prefer to call it just 'music' as they are essentially the same.