Being on call is a toss-up for both the doctor and patient. I have often wondered what it would be like for a patient, in the midst of a heart attack, to be told that the name of the doctor going to work on him or her is 'Arab'. I didn't have time to think about that aspect, when I got called by the ER for a patient whose heart had stopped. His wife heard him fall in the bathroom, and in a scene out of a movie, kicked down the door, called 911, and performed CPR for 10 minutes till the paramedics got there.
Out-of-hospital cardiac arrest continues to be a vexing problem. Survival is only about 20 per cent. The problem is that when the heart stops, the brain and other organs do not get oxygen, and brain function can be permanently impaired. The problem for cardiologists and hospitals is that we are tracked on our mortality, and the lay public doesn't understand how sick patients are on presentation. The American College of Cardiology has recognised this problem, and has lobbied for exclusion of this sick group of patients from standardised data.
I went out to find the family. I was impressed that his wife who had performed CPR, and saved his life, was composed and understood that there was a good chance that he wouldn't make it. When I got back to the lab, the patient was really sick, needing multiple medications to hold his pressure. The heart was electrically unstable, because of the lack of flow. I was able to restore flow pretty easily, and the engine of his life came roaring back. The electrical instability ceased and he was off all support by the time we were done.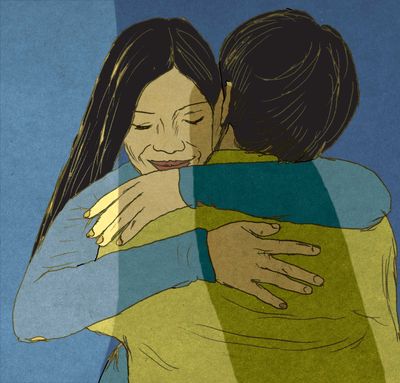 Therapeutic hypothermia involves cooling a patient down to 89.6-93.2 degrees F to limit brain injury. The theory is that it decreases brain metabolism, which makes the brain require less oxygen. Ironically, a significant amount of damage also occurs when we actually restore flow, a phenomena called reperfusion injury. It is almost like too much of a good thing, and cooling the brain helps in reduction of injury. The same concepts apply to the heart and are being investigated in spinal cord injuries. We can achieve cooling pretty easily by inserting a catheter, into one of the large veins. These catheters have sensors, which can measure temperature, and cool or heat accordingly. Therapeutic hypothermia has been around for centuries, but has caught on, when two recent studies showed that cooling patients after cardiac arrest improved neurological outcome.
We started the cooling protocol and I went back to speak to the family. I have had my share of wild times, but the high that I get after saving a life is still something I have never been able to replicate. There is a corridor to the waiting room and the family could see me walking up to them. I tried to maintain a stoic expression, but ended up smiling and giving them a thumb's up sign. His wife ran up and gave me a hug, again an indescribable feeling. We sat down and I noticed a gentleman with her. She introduced him as her ex-husband. Turned out that the ex and current husband became good friends and subsequently became business partners. Despite their relationship not working out, he cared for her and was her support when she needed it the most.
I got home late, and by the time I was done with charting, it was almost midnight. As soon as I closed my eyes, my phone went off. It was the ER again with another cardiac arrest. The story on this one was equally dramatic. The lady began having chest discomfort, and called one of the people that she rented out a room to. They decided to drive to the hospital. He was five minutes out, when she arrested and slumped over. He hit the accelerator and the horn, ran through red lights and almost went through the ER doors. The ER team resuscitated her, and got her back. When I met him in the waiting room, it turned out they were in a relationship and engaged to be married at one point. It did not work out, and they decided to be good friends. When I got her to the lab, all her arteries were critically blocked. After fixing the culprit blockage, I worked for another hour and fixed all her other blockages, to give her the best chance of recovery. By the time I was done, she was awake and did not need to be cooled.
She was off the breathing machine the next day, and went home as we were rewarming the first patient. A week later, he still had no brain activity. His wife thanked me for giving her an extra week with him, as we turned off the ventilator to let him pass on. If I were to guess between the two, I would have thought that he had a better chance. The one constant that I see as a physician, is that at the end, love always triumphs. The relationship status ceases to matter, and contrary to what Beyoncé says, I believe that you really don't have to put a ring on it.