Kalgi beams as he slips off a slipper and holds it up against his kurta—both are the same shade of blue. He also matches his accessories—a Mont Blanc watch to match his Mont Blanc pen.
They come in all shades and hues. Some hold true to stereotypes of the Bollywood-esque underworld don, some are anything but suave and sophisticated. You would not recognise some, even if they were sitting next to you in a rocking nightclub. They are the biggies, the men who are almost never seen in action, but are always spoken about. They are right on top of the chain of punters and small-time bookies, and just a notch below the shadowy "makers", who set the tone of each fixed cricket match.
India's top bookie had this to say to THE WEEK: "Har match mein setting hota hai, yeh samajh lo. Makers ko maloom hota hai, kya hone waala hai. Jo settings karte hain na unko to maloom hi hota hai" [Every match is set. The 'makers' know what is going to happen eventually. Those who do the settings are always in the know]."
Almost all of them sport a luxurious lifestyle, flashy cars and front businesses. They mostly go by aliases in the satta business. Most have alternate businesses in realty, construction and hospitality, and some lend money at high interest rates.
Illegal betting in India runs into 
thousands of crores. It is not just restricted to cricket these days, though there is cricket almost round the year. Now there is heavy betting on tennis and soccer, too. The betting network is not restricted to the subcontinent; there are hubs in the United Arab Emirates, South Africa, the UK and a few other European countries. Even in India, where it is illegal, online betting goes on; web sites like Betting365 and Betfair accept bets in Indian rupees. The bigger players do it by word of mouth and over the phone. Top bookies also deal in the hawala market, to smooth out transactions with clients outside India.
One's word is sacrosanct here. And the system has evolved from the matka system to the dabba system. Bookies keep local punters on their rolls, and they are given a dabba (a mobile phone) at a nominal charge of around Rs.2,500 a month. The punters accept bets and keep track of the rates and odds. Rates and changing odds are texted to those who place bets. Betting is so rampant, especially on cricket, these days that it has filtered down to even galli and mohalla cricket. "Small bets are placed. It has spread to schools, too. It's that bad," said a bookie. There is no differentiating the format—a Test garners as much business as a T20 match!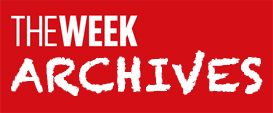 Ironically, the ones who are at the losing end are the punters and small bookies. A top bookie said that only the makers rake in the moolah every time, because only they have reliable information. Everyone else is guessing. "The one who punts has to lose one day or another," said a top bookie.
Shocking though it may sound, the Indian Premier League has been anything but a boon to small bookies and punters. "IPL has ruined many," a bookie said. "Many have lost their homes and shops. Even if you make money in one match, you will end up losing double in a subsequent one."
The police, from different states, has been busting betting rackets and keeping a close watch on the big fish in conjunction with the Anti-Corruption and Security Unit (ACSU) of the International Cricket Council. Their coordination has helped prevent the bookies contacting players and officials. However, as a big fish said, "Betting is never going to go away. It was there at the time of Kauravas and Pandavas. And, it is still on." In fact, the betting racket has only grown by leaps and bounds. In India, while illegal betting is widespread, the major hubs are Ahmedabad, Mumbai, Delhi, Jaipur and Chennai.
THE WEEK takes a sneak peek into the life and ways of some of India's top bookies who have been active in betting on cricket. They are big enough for the ACSU to keep tabs on them, with the help of the local police. They have been in this business for decades and have made handsome profits. Most have been arrested at some time or the other, under the Prevention of Gambling Act, 1887, or the Income Tax Act, 1961. Here's looking at the kings of the dice.
Ahmedabad
Dinesh Kalgi
It is 9:00 p.m., the best time to meet the night bird. His office-cum-residence is in the upmarket Ellis Bridge locality in Ahmedabad. The 10th floor of a building has been converted into a duplex penthouse, and a flight of stairs leads to his office.
A big table occupies most of the den, but there is nothing on it, save a landline phone and a couple of cellphones. A CCTV monitor flickers in a corner. The man sitting in the huge chair is clad in blue silk kurta and matching pyjamas, a chunky gold chain around his neck, a diamond-encrusted watch on his wrist and sundry diamond rings on his fingers. He is rotund, moustachioed and short. There is nothing to differentiate him from any other middle-aged businessman. Meet Dinesh Kalgi aka Dinesh bhai, the king of satta in Gujarat.
His face gives away very little. You know deep inside that there is no pretending with him. He looks amused and said, "Aap poochiye jo poochna hai, record what you want to, koi problem nahin hai, [Ask whatever you want to. Record what you want. I have no problems]." This is his first interview in five years.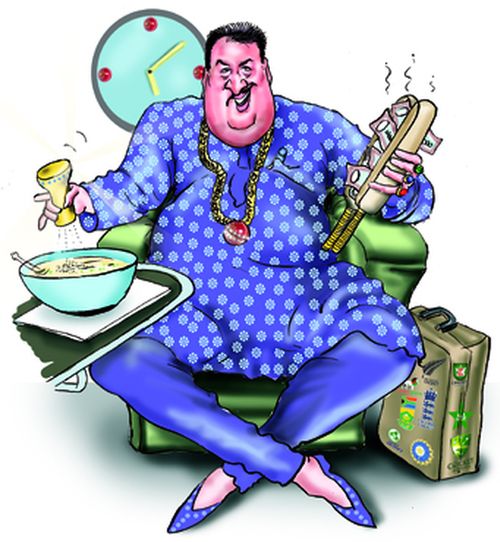 Illustration: Jairaj T.G.
He nods in the affirmative when you call him the king of satta in the state, and says his network runs throughout Gujarat. "It is because of my reputation as an honest man. Main jo boloon pathar ki lakeer [My word is carved in stone]. Mumbai, Chennai, Bangalore or Delhi, wherever the bookies used to come from, I would send cars to pick them up and put them up in my resort for free," he said. He confirms that he has been "associated with cricket for years". He used to gamble earlier, and lost money in it. Then he got into the business. "Gamblers have to lose, some time or the other. So, why not give them a place to lose it?" he asked. So, he opened a nightclub.
The blasé attitude—when he has the Ahmedabad police breathing down his neck, with multiple cases slapped against him under various sections—is nothing short of astounding. "Everyone wants money," he said. "Sponsors, the media, cricketers.... Every day matches are on. People gamble on cricket, tennis, football and even on elections."
A senior cop said it is not surprising that Kalgi is blatant about his betting links. Talking big is part of the deal, especially for bookies coming from the north Gujarat region. "Betting is a way of life for them," he said. "They will bet on something as innocuous as what colour car would pass by them. In fact, talking big gets them more business."
Kalgi's average day begins in the evening. He wakes up and comes to office and spends time here with friends till about midnight. "Right now it is time for an early breakfast with friends from work," he said. "Then I go to the club and sit there till 5 or 6 a.m. Then I come back and exercise and then go to bed at around 9 or 10 a.m." The house downstairs has it all—a salon, jacuzzi and mini gymnasium.
He started his business in 1997. "I hired people who would take punts for me," he said. "Slowly, I started my network. I would handle the business. Now all bets are placed online. There are mobile phones and landlines. Approximately, there are 400 phone lines open now. These lines are open to take bets from all over India. I had around four offices like these and got set in this business. Then, I was [wrongfully accused] a few times. Wrong cases were slapped against me under the [Indian Telegraph Act, 1885], which is non-bailable. They asked me why I had 50 phone lines." The Ahmedabad crime branch allegedly tracked calls from these lines to clients in Pakistan. But Kalgi and his lawyer Chandra Shekhar Gupta deny the charge.
"The cops gave me a hard time in this case," he said. "They alleged that I have a 'setting' with Dawoodbhai [don Dawood Ibrahim] or others. Then they alleged that I was indulging in anti-India activities. I have nothing to do with all this. My business is restricted to India. I am not involved in any hawala racket. I have never done any business outside India."
In the middle of the conversation, soup arrives, complete with salt and pepper shakers made of gold and encrusted with diamonds. Kalgi might be a bit rough along the edges, but he loves the high life. He has a fleet of 15 cars, enjoys travelling, a good suit of clothes and the like. "Match roz dekhte hai…chota mota jua bhi khel lete hain [I watch cricket matches every day, and gamble a little]," said Kalgi. "I have travelled to almost all foreign countries. But now it is difficult with my health. I am unable to walk much."
His love for diamonds is quite apparent and he emphasises it by pointing out the number of rings on his fingers. His one quirk is that he loves to match his shoes with his kurta–pyjamas. "My shoes are handmade and each one matches my dress," he said. He beams as he slips off a slipper and holds it up against his kurta—both are the same shade of blue. He also matches his accessories. His Mont Blanc watch has diamonds all around the black dial. He then takes out a matching Mont Blanc pen from his pocket.
Kalgi ran a nightclub called Sudama Resorts, which, sources say, was a gambling den. Members would gamble on cards. The police cracked down on the resort last year and sealed it after arresting 130 people and seizing aro-und 090 lakh. Kalgi was charged under the Gambling Act. Currently, he is out on bail on that charge. "Closing down his operation at the resort and seizing his money is hurting him," said a top cop. Other charges against him in Ellis Bridge police station include breach of trust, cheating, obscenity, causing hurt and breach of prohibition laws.
His alleged association with Sudama Resorts has been a ticklish issue. Situated in the Paldi area, on the outskirts of the city, this resort has hosted many cricketers from the Sialkot Stallions side in the banned Indian Cricket League. The side consisted of a few Pakistani cricketers.
Kalgi denies that their visit had anything to do with betting and insists that it was a fun visit where the cricketers came to have lunch with their families. Gupta said Kalgi was no longer linked to the resort. "Kalgi and his associate Mahendra Mukhi submitted their resignation years ago from the board. On paper they are not running the resort," Gupta said.
Kalgi admits that gambling with cards is almost passé, but betting on sports thrives, more so online. "Sports betting is worth billions of rupees these days," he said. But, with a college-going son, Kalgi is now conscious of his actions and, hence, is a restrained horse these days. But it is impossible to take the gambler out of him. He signs off with a thumbs up for his business.
"No business is better than gambling," he said. "It is an honest business. Jewellers, builders, textile shops... every business is based on some level of theft. But gambling is based on honesty to those who win. We never tell them we do not have money. We make the payments same day same time. Even in cricket there is cheating…."
He waves me off with a smile. There is work to do, his associates are getting busy, with the number of calls increasing. There are decisions to be taken.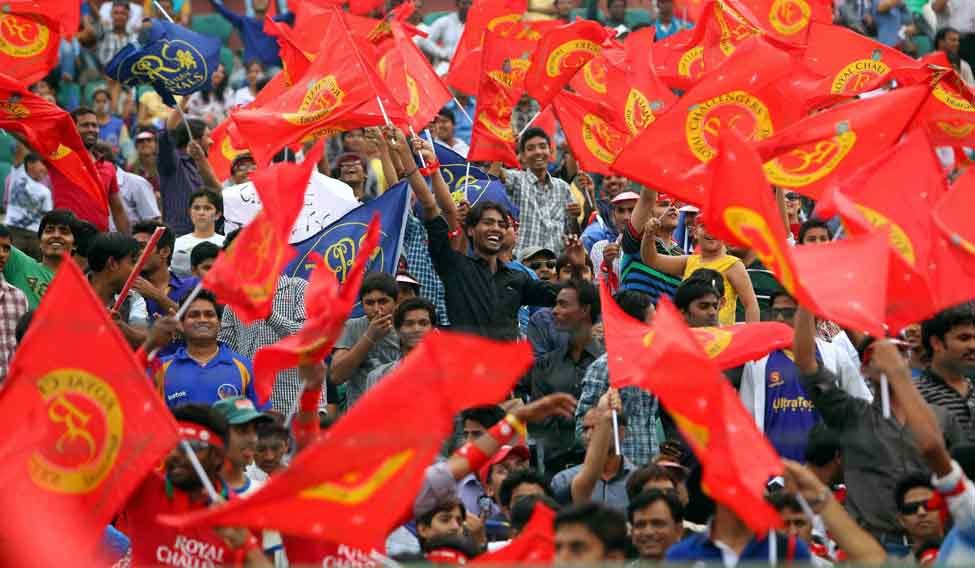 League of losses: IPL has not been a money-spinner for small bookies and punters | PTI
Mumbai
Devendra Kothari, Sonu Yogendra Jalan, Sunil Dubai
Devendra Kothari is also known as Bhaiji and Sonu Jalan as Sunil Malad. Their total turnover is regarded to be upwards of 02,000 crore annually. Fearing police crackdowns, they have reportedly moved their base to Goa, for the current season.
In May 2012, the property cell of the Mumbai Police raided a flat in Lokhandvala and nabbed Jalan and Kothari, who were accepting bets on IPL matches. They were allegedly connected to 'makers' Junior Kolkata and Sunil Dubai, both of whom are absconding. Jalan and Kothari were found to be operating via a Betfair account, and the police slapped charges on them under the Gambling Act and under relevant sections of the Indian Penal Code, including charges of forgery, forgery of a court record and cheating.
Well-placed police sources told THE WEEK that both allegedly have links with Pakistan-based bookies "Feroz Ansari and Subedar" and with underworld don Chota Shakeel's network in Karachi. Their phone records revealed that they were making international calls to various countries, but the calls were eventually traced to Pakistan. "The names that they gave of persons they were speaking to on these international routes turned out to be fake. Almost all numbers were tracked back to Karachi," the source said.
Kothari, 43, first operated from Jaipur and moved to Mumbai at Junior Kolkata's behest. Plain looking and clean shaven, Kothari could pass off as any ordinary Marwari trader from Johri Bazaar, sources said. He was reportedly going through a financial crisis and had to forfeit his 2,000sq.ft. bungalow in Versova to another big bookie known as Mittal. According to sources, Kothari has allegedly reinvested all his earnings in a thriving construction and real estate business.
Jalan, also known as Lilliput, is around 35 years old and is reportedly into the car accessories business. He reportedly has a lavish lifestyle, lives in a penthouse, loves jazzy suits and has a Salman Khan fixation.
Those in the bookie circle swear that his penthouse décor is almost a copy of the actor's apartment's interiors. "The tiles in the house are also similar to the ones in Salman's house," said a source. He has a small family, but a fleet of cars; some say as many as 19 cars, which include the latest Audis and Mercedes.
Both Jalan and Kothari told the police that they received orders from Sunil and transferred money through hawala channels to Dubai. Police sources said that they believe 60 per cent of the bookies in India are allegedly controlled by Sunil. Along with two or three other biggies, he allegedly controls the syndicate in Sri Lanka, Pakistan and India. According to police sources, Sunil has "unaccounted property that is worth an investigation by the Enforcement Directorate or Income Tax department."
A Dubai-based NRI businessman, Sunil's real name is Sunil Abhichandani and he is wanted in a cricket betting racket by the Mumbai Police's crime branch. Reportedly, there is a lookout notice against him. But when THE WEEK contacted Sunil in Dubai, he said, "There is no such thing against me." In 2012, when Kothari and Jalan were arrested, his name cropped up. The police then arrested his partner Prakash Chandnani in July 2012, when he flew into Ahmedabad from Dubai. He produced the film Gali Gali Chor Hai, which was allegedly made with money from the betting empire.
Sunil's lawyers recently applied for anticipatory bail in a Mumbai session court. The Mumbai Police strongly opposed it stating that Sunil and Chandnani were both key players in an international betting racket. The court rejected the bail plea.
Delhi
Titu Bansal
Delhi is a major gambling and betting hub. Some of the big names in bookie circles are Arun Khera, Titu Bansal, Sudesh, Heera, Bobby Gujral (who has shifted base several times and has invested in the restaurant business) and 'Doctor', who is reportedly based in the Jail Road area of west Delhi.
Bansal is perhaps the most elusive of all. Say his name, and you either meet with total silence on the other end or an outright "no more in the business" sort of reply. Yet his name continues to be on the list of the Delhi Police and the ACSU. 
One source described his life as a rags to riches story. Top bookies are known to change their residences or offices frequently. Last heard, Bansal is reportedly based in the Trans-Yamuna area of New Delhi. His 'real' business is commodity trading.
Top Delhi bookies also run the business of supplying bouncers to pubs, cricket matches and after parties. Most of them now operate from hotels in the National Capital Region or places like Sonepat, Faridabad and Gurgaon, fearing a crackdown by the Delhi Police.
Almost every day, there is some match or the other. If not cricket, then it is soccer, tennis or even golf. 'Breaks' are few and far in between. With IPL, the schedule has become choc-a-bloc. So, when a mini break between matches or series happens, it is time for the bookies to go on vacation. A short flight to Nepal, Sri Lanka, southeast Asia or the Middle East provides the much needed rest and recuperation. And then it is back to business again.