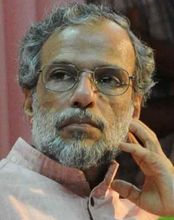 University, the highest seat of advanced learning, is also supposed to be a site of production and transmission of new knowledge, perhaps the most crucial function of engendering to unlearn much of the old and even some of the entrenched notions. It is a function inherently critical and subversive. Wise and learned people have always urged to sustain this critical role of the university with due respect, for they considered knowledgeable criticisms as a prime mover of social progress.
Democratic countries the world over, therefore, conceded autonomy to the university. However, the autonomy and criticality of the university have been constantly under threat, for the state and bureaucracy wished to have precedence over them. It is natural because democracy exists nowhere in pure form, but only as a system structured by the dominance of ruling class interests. These interests prevail as built-in strategies of the system for containing the critical and subversive potential of the university. Acting through bureaucratic procedures of rigidity they deprive the teaching/learning process of its flexibility.
Such fetters apart, premier universities used to exercise their intellectual freedom to indulge in public policy debates and knowledgeable social criticism. There used to be no overt check on them. Now there is a perceptible shift under the transforming influence of the global political economy everywhere and more intensely in developing countries of crony capitalist states like India. This shift is because of the centrality of new knowledge in the dominant economy, popularly known as knowledge economy and academically named as techno-capitalism.
Heavily dependent on science and technology for the transactional profit of new knowledge (intangible assets), both as commodity and capital, techno-capitalist corporate powers decide what the university and research institutions should do. Opening up new science-tech hybrid fields like bio-synthetic engineering, they themselves have started huge research establishments as a techno-military complex for the production of marketable knowledge and reaping profits through confiscation of intellectual property rights and patents.
Corporate establishments require the brilliant youth to be turned into technically qualified but socially distanced uncritical professionals who are least perturbed by problems of human life and natural environment. Their requirement is a disciplined and self-centred contingent of experts of micro level specialisation with no holistic understanding. They expect the university to be an institution of regimentation, which moulds the youth as apolitical, apathetic and unaffected service personages. They cannot tolerate public criticism, the academic resources of which germinate on the campus of the university.
Corporate powers and the crony state are being ruthlessly criticised for being ever more rapacious and intrusive about imposing militaristic control over the university. The sangh parivar state closely allied to corporate forces is much more intolerant towards knowledgeable criticisms arising out of the university campus. Recent moves of the state to impose its repressive measures against those involved in public criticisms and open debates in some of the premier institutions vouch for the intolerance.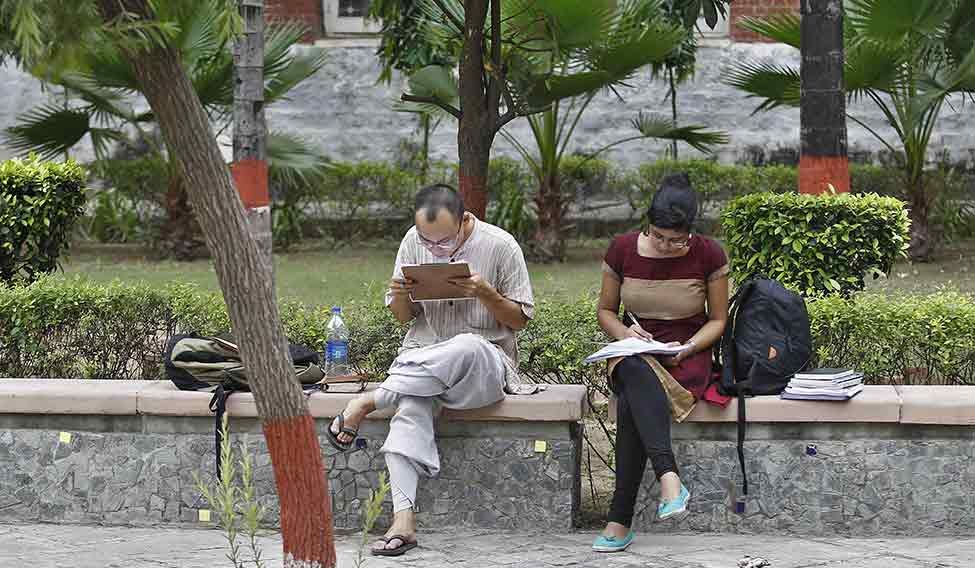 Widening their worldview: Students at Delhi University | Reuters
The Jawaharlal Nehru University campus has been constantly witnessing critical discussions of the anatomy of the nation state, communalism, political persecution, cultural colonisation, oppression of dalits, marginalisation of women and so on ever since the inception of the university. The state had never bothered to interfere with them because any university campus would putatively be behaving so. Now the situation has changed, since the global political economy and the national state ideology require a campus of robotic obedience without resistance, although for different reasons. The economy and ideology jointly instigate the state to go about hunting critics and charging them with treason.
Very few universities in India have campuses of critical-ethical vigilance upon techno-economic processes and their politico-cultural manifestations impacting the earth and biosphere today. Politicians and bureaucrats, who think higher education as a sector of expenditure rather than investment, are ruining the state universities through unnecessary interferences that make the constitutionally ordained autonomy a farce. Their henchmen careerists appointed as vice chancellors, mediocre teachers and apolitical students complete the destruction of the university by denying the institution the chance of academic leadership and criticality.
Intellectual debates on the university campus disseminate socially relevant deeper knowledge and nurture critical consciousness among the youth, which moulds them into a responsible and knowledgeable citizenry of democratic values and passions with involvement in public policy debates for ensuring people's welfare and environmental sustainability. It is this critical consciousness with theoretical depth that constitutes the world's top-class universities as active campuses where intellectuals speak truth to power fearlessly. Most of our entrepreneurial institution builders have the misconception that it is militaristic discipline of the institution that guarantees academic quality. I wish they bothered to realise the truth that creativity takes its birth in the fire of criticality.
Former vice chancellor of Mahatma Gandhi University, Kottayam, Gurukkal is a Sundararajan visiting professor at the Centre for Contemporary Studies, Indian Institute of Science, Bengaluru.