The National Investigation agency (NIA) is examining the speeches of Zakir Naik, a Mumbai based Islamic scholar, after it came to light that he had been followed by one of the five terrorists who slaughtered 22 people in Dhaka.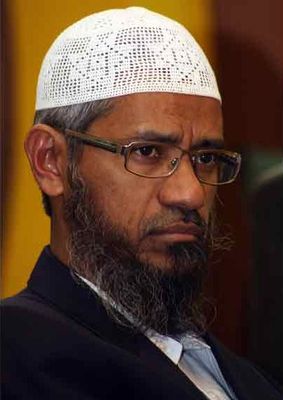 A media report quoted a senior government official as saying that the NIA sleuths have been directed to investigate whether Naik advocates any terrorist outfit or justifies terrorism with his speeches.
Meanwhile, Minister of State for Home Affairs Kiren Rijiju told reporters on Wednesday that the government may take action against the controversial scholar.
"Zakir Naik's speech is a matter of concern for us. Our agencies are working on this. But as a minister, I will not comment what action will be taken," Rijiju said.
However, he refused to comment on what action would be taken against Naiek.
Bangladeshi newspaper Daily Star had reported that militant Rohan Imtiaz, son of an Awami League leader, ran a propaganda on Facebook last year quoting Naik.
Naik, Founder of Islamic Research Foundation, had reportedly "urged all Muslims to be terrorists" through his lectures on a TV channel. He had even reportedly refused to describe Osama bin Laden as a terrorist.
The United Kingdom, Malaysia and Canada have banned him from entering their territory after his eulogizing of terrorists.