A controversial bill pertaining to child labour laws was cleared by the Lok Sabha on July 27, despite opposition from child rights activists and politicians. The bill, passed by the Rajya Sabha on July 19, was put to intense clause-by-clause debate in Lok Sabha, where voices of dissent were loud and strong but only in vain.
The new amendment bans employment of children under 14 years across all sectors, with a two-year jail sentence and a fine of Rs 50,000 (up from Rs 20,000) in case of violation. But, it also introduced two unfavourable exemptions.
Children under 14 can now work in their family-run businesses, after school hours or during holidays. They are also allowed to work in sports and entertainment industries. The definition of family includes even siblings of parents. Children helping families in fields, doing household work, and engaging in gathering forest produce are also exempted.
The bill has brought down the number of hazardous occupations from 83 to 31. In effect, children between 15 and 18 can now be employed in occupations other than mining, those involving inflammable substances, or other hazardous occupations mentioned under the Factories Act. It throws open a whole new list of laborious, low-wage jobs like scavenging, as domestic help, in brick kilns, weaving carpets and zari, bidi manufacturing and diamond-cutting.
Promotes child labour rather than abolish it
Opposing the bill, BJD leader Kalikesh Narayan Singh Deo said the bill would actually legitimise child labour in the name of family enterprises, and also make it difficult for NGOs and social activists to curb the menace. "There is no clause which talks about their wages and working environment," he said.
In defence of the bill, Labour and Employment minister Bandaru Dattatreya emphasised that the purpose of the exemptions in the bill was to "practically implement it". Explaining it, he said, "There is no employee-employer relationship here. For example, in a kirana shop, if there is a mother and child running it and the mother steps out for a moment, who sits there? It is the child."
Work, study, no play
Dattatreya, who has been involved in shaping the bill since 2015, said the provisions were linked with the Right to Education Act. "The bill also aims to ensure that children go to school. I have taken a balanced approach. Safeguards are also in place."
But the Right to Education Forum—comprising education experts and grassroots organisations—pointed out the flaws in a statement: "The government has made the amendments on the hypothesis that education and work for children can go hand in hand but this defeats the very purpose of protecting the children from exploitation and also the Right of Children to Free and Compulsory Education Act."
Shanthi Sinha, former head of National Commission for Protection of Child Rights, thinks that more than the quality of education, it is provisions like these that lead to increase in number of school dropouts. "It is often ignored that children drop out because they are unable to cope with going to the school and working at home," she writes in an article.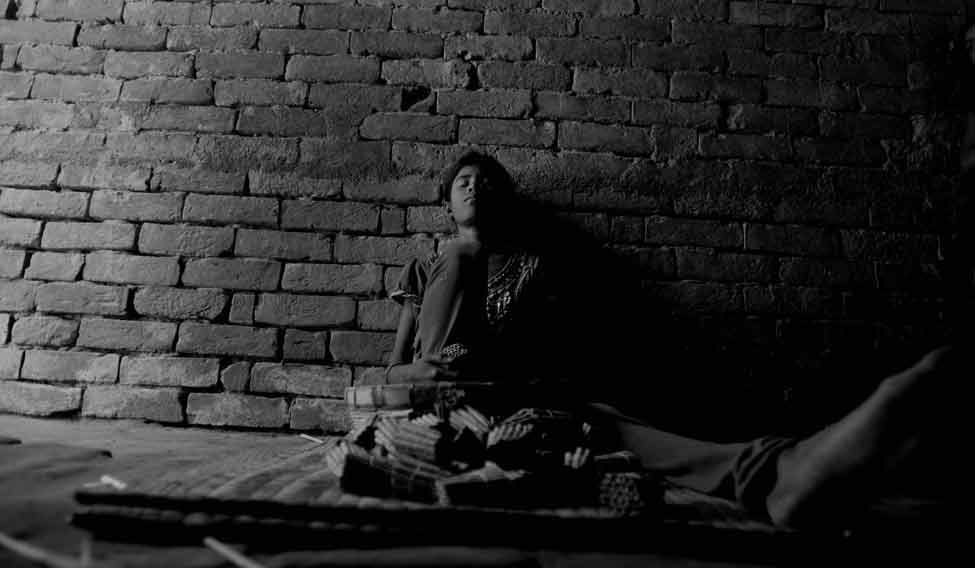 Child bidi labourer in West Bengal | Janak Bhat
Working with the family
UNICEF India issued a statement condemning the clause where children can 'help in family enterprises'. "The more invisible forms of child labour and exploitation may go unseen and the most vulnerable and marginalised children may end up with irregular school attendance," UNICEF Chief of Education in India Euphrates Gobina said in an interview with a national daily.
BJP MP Varun Gandhi said he feels the bill has loosened its grip on parents, guardians and relatives who are most likely to use this provision to force children into labour. "It is done against their will and it is akin to slavery," he said. "We expect a future where a child is holding a book in his hand and not an agricultural implement or a broom."
"It is ironical that the land of Buddha and Gandhi is viewing children only through a commercial lens and taking away their divine right to childhood," said Nobel laureate and eminent child rights activist Kailash Satyarthi in a Facebook post. He criticised the family enterprise clause and said, "The definition of family and family enterprises is flawed. This Bill uses Indian family values to justify economic exploitation of children. It is misleading the society by blurring the lines between learning in a family and working in a family enterprise."