YSR Congress Party MLA R.K. Roja got a major shot in the arm on Thursday after the Hyderabad High Court set aside a resolution passed by the Andhra Pradesh State Assembly suspending her for a period of one year.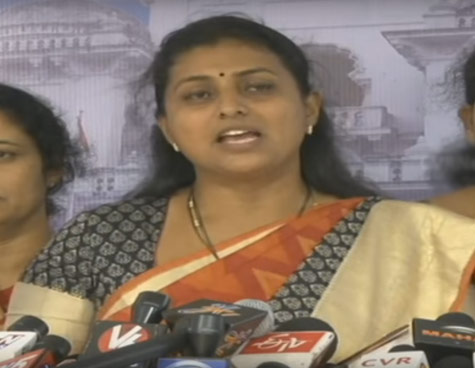 Image source: TV grab
Justice A. Ramalingeswara Rao, in his order, said that the suspended MLA is at liberty to attend the on going Assembly session. However, since the order is of interim nature, the hearing would continue after four weeks.
This is a morale booster for the actor-turned-politician, who represents Nagari constituency in Chittoor district. Roja's counsel Indira Jaisingh said the verdict was a vindication of the rule of law.
Roja had earlier questioned her suspension saying the rules prescribe that the MLA could be suspended only till the end of the session and not for an year. She hailed the high court order as a victory of democracy and said she would attend the Assembly on Thursday.
The Supreme Court had on Tuesday directed the Hyderabad High Court to start hearing Roja's case on Wednesday. The top court bench had found fault with the rejection of her petition by the HC registry stating it was not maintainable.
While YSRCP welcomed the high court decision, the state government is likely to file an appeal against the order.