Bengaluru is suffering a major flood crisis as there is no respite in rains, which began to lash the city since Tuesday. The city has recorded a whopping 41.8 mm of rain in the last 24 hours.
The heavy rains have affected normal life in many parts of the city. Streets were inundated with water, trees were uprooted and traffic jams were reported from across the city.
"Areas in Bengaluru south, especially Bommanahalli zone, are the worst affected due to the recent rains. A 60-member team, including fire brigade, has been pressed into relief operations. We are also providing food and milk to families that are badly affected in the low-lying areas," said Mayor Manjunath Reddy. He said he was visiting the affected areas to take stock of the situation.
In the Bommanahalli zone, Kodichikkanahalli and Bilekahalli lakes have breached and are overflowing. Even Madiwala lake is overflowing and people are seen catching fishes on the streets.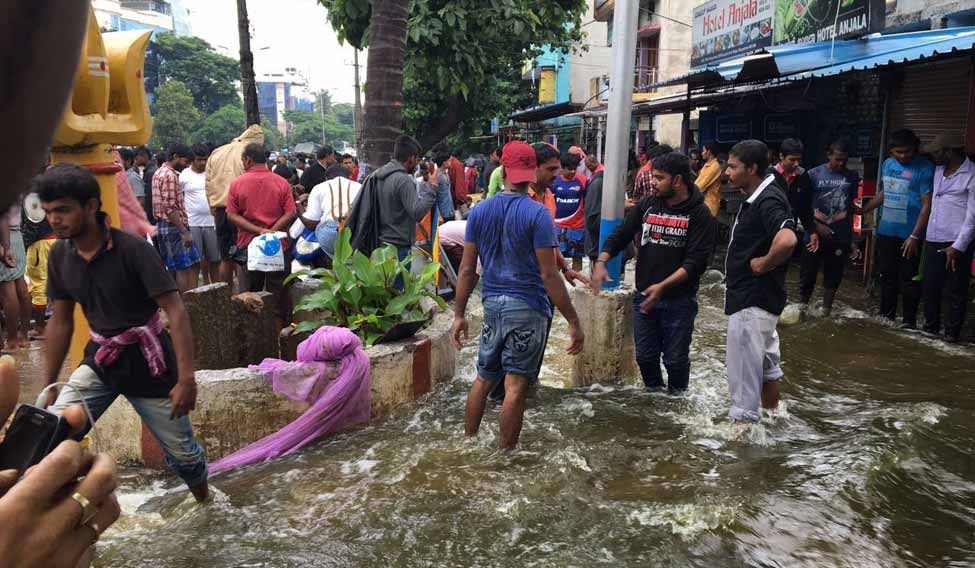 The incessant rains in Bengaluru have badly hit the residents of areas surrounding Bellandur and Yemalur lake. The surging waters of the polluted Bellundar lake, which is overflowing, have flooded the homes and streets making the already miserable condition even worse.
The residents around the Bellundar lake for years have been battling the pollution and stench stemming from the water body, which was in the news last year for frothing caused by pollution and fire. The heavy monsoon rains have just added to their misery.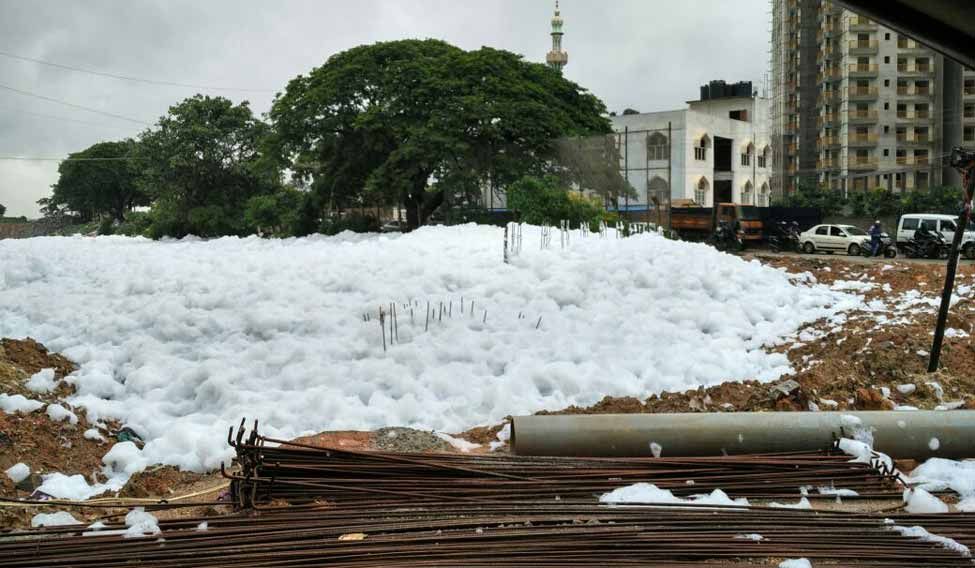 The nearby HSR layout is also flooded with drain water.
The heavy rains have inundated roads leading to Yemalur Prestige Tech Park, including several arterial roads like Hosur Main Road, and several areas in Electronic City. The NICE junction below the Electronic City flyover is also facing bumper-to-bumper traffic. Other arterial roads, including Old Madras Road, Outer Ring Road, Bannerghatta Road and Ballari Road were no exception.
The traffic situation in the central business district was not different either. The commercial areas including Richmond Road and Pottery Road were witnessing slow moving traffic.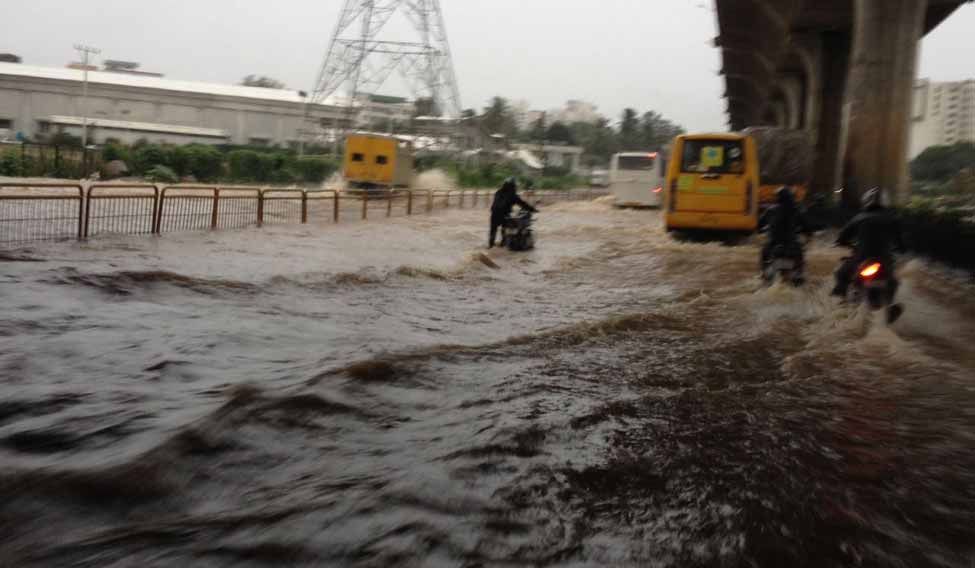 Asked about precautions taken to deal with the monsoon rains, the mayor said the authorities never expected such a heavy rain.
"When the city receives 100mm rain, what can we do?," he asked.
Reddy said the overflowing of lakes was due to the rampant encroachments on storm water drains. He said his office had ordered construction of new storm water drains. However, the projects have been stalled as some of the real estate builders, who would have been affected by the projects, have secured a stay order from the court.