Dragonair, which was recently rebranded as Cathay Dragon, looks to provide its customers with a more seamless travel experience across the airline's respective regional and international networks. Cathay Dragon is a wholly owned subsidiary of Cathay Pacific since 2006 and operates regular flights from Bengaluru and Kolkata to Hong Kong. Its passengers are expected to get a more unified brand experience, from aircraft interiors and inflight services such as pillows and blankets, seating, entertainment and meals, to the Marco Polo Club loyalty programme.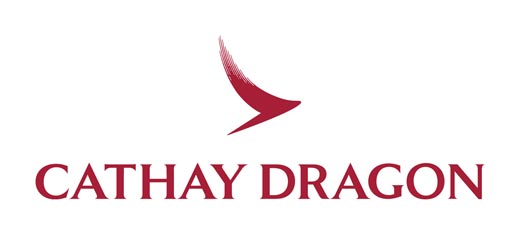 Cathay dragon logo
In addition, the G16 lounge in Hong Kong, which is currently undergoing a renovation, will reopen as a group lounge in 2017. The airline's website is also expected to become fully integrated into a single shared website with Cathay Pacific in early 2017, courtesy the rebranding. Recently, the airline had also announced the introduction of a suite of new products on its Airbus A320 fleet on all flights from Kolkata to Hong Kong and had introduced the new A320 Business and Economy class seats and an on-demand inflight entertainment system.  
Interestingly, India is a major market for Cathay Pacific, which along with Cathay Dragon, operates around 48 flights from the country to its hub in Hong Kong. "We have witnessed a 12 percent increase in revenue from the Kolkata market and a 3 percent increase in revenue from the Bengaluru market to our overall Indian revenues over the last one year. India is amongst the top 10 revenue generating regions for Cathay Pacific globally. Mumbai is the largest market in India for us followed by Delhi and Bengaluru. We have a 75-80 percent load factor from India. Currently we do not have any immediate plans to expand our network to other cities of India but as and when the opportunity comes, we may do so in the future," said Rajesh Menon, Regional Sales and Marketing Manager - South Asia, Cathay Pacific. 
Currently, this Hong Kong headquartered company operates flights from Mumbai, Delhi, Chennai and Hyderabad under the Cathay Pacific brand. But it operates from Bengaluru and Kolkata under the Cathay Dragon brand. The airline is operating Airbus A330 wide bodied aircraft from all its Indian centres with the exception of Kolkata which has an Airbus A320 aircraft in service. "Cathay Dragon primarily offers a very Chinese kind of an experience with mainly Chinese crew members, whereas Cathay Pacific offers a global experience with many Indian crew members on board," added Menon.