An accountant possibly leads the most boring life, nose-deep in paperwork, mind running through numbers, quietly tallying sheets. Not if he's Christian Wolff (Ben Affleck). As an accountant to some of the world's most dangerous criminals, he gets to travel a lot, keep his clientele happy by cleaning up their books of irregularities, and get paid really well (sometimes in kind, like a Pollock painting).
But that is only the premise of The Accountant. The suspense in the film is the only thing that really keeps it going and not fall apart, so, no spoilers. Instead, here are a bunch of reasons to watch the film.
One, you get a somewhat realistic portrayal of autism. By somewhat realistic, we mean not overly dramatised, like Russell Crowe in A Beautiful Mind or Shah Rukh Khan in My Name Is Khan. Wolff has autism, and Affleck does a fairly good job, with the right amount of quirks and a stone-cold face (isn't that something he is good at?)
One of Wolff's quirks is that he needs to finish what he started, or he gets highly disturbed. As a child, it meant throwing a tantrum. As an adult, who has to coexist with neurotypicals, it means controlling his rage and taking it all out in his 'safe room'. Wolff's change in behaviour is subtly executed by Affleck.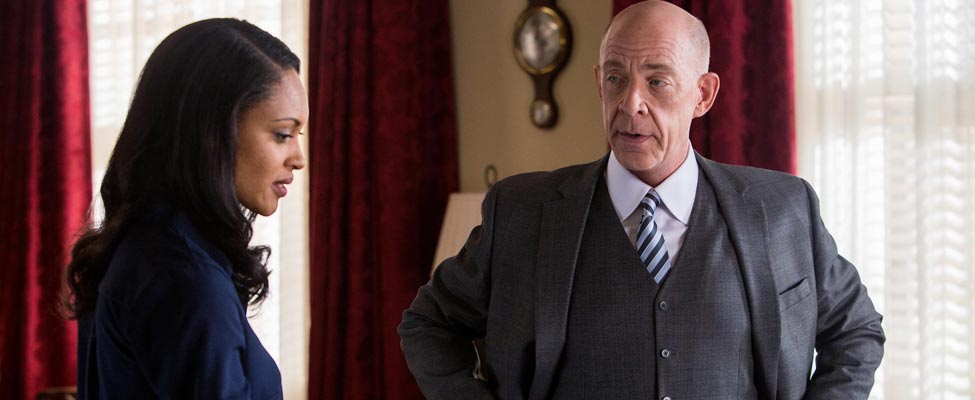 J.K. Simmons and Cynthia Addai-Robinson play Treasury agents, hot on the heels of Wolff
Two, Christian Wolff isn't even his real name, which says a lot about how carefully he keeps himself away from the police scanner. His name is never revealed throughout the film, and his aliases are all names of mathematicians. The treasury department head Raymond King (J.K. Simmons) starts looking into who he is, and ropes in (or blackmails) a treasury analyst, Medina (Cynthia Addai-Robinson), to find him.
At several points in the film, we are taken back to his childhood, where he learns to deal with his condition, thanks to his militaristic father. Which brings us to reason three: it makes you think about what really is good parenting. The flashback moments are meant to be warm, essentially about a father trying to protect his son from future conflict, teaching him how to be strong, and expressing his love the only way he can.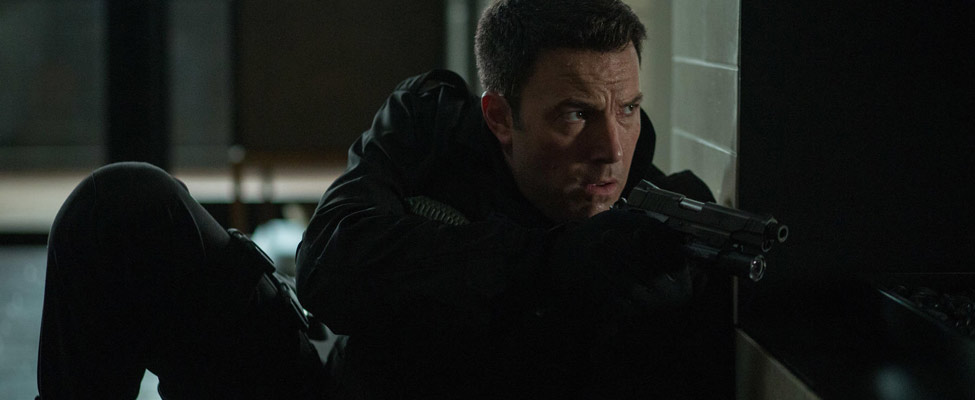 Ben Affleck's portrayal of Wolff is not overly dramatised
It is also quite alarming when you look at the bigger picture. His father gives him several kinds of martial training and teaches him to become cold-blooded, worried that his son might get picked on because of his "difference". Wolff considers this "good parenting" later on in his life. At a later stage in the film, when he lets someone live after asking if he was a "good father", we realise how different their definitions of that term might be.
A killer is hired by one of Wolff's clients to assassinate him and his lady friend. Halfway through the film, you might realise who the killer is. But that's because director Gavin O'Connor wants you to know it, with subtle signs here and there (that is reason four).
Five, Anna Kendrick. She does not get as much screen presence as we would've wanted, but she's excellent while she's around. She plays Dana, the smart but vulnerable, amazed but charmed accountant. Dana is probably the reason why Wolff realises that it is possible for him to connect with people, despite his neurological condition.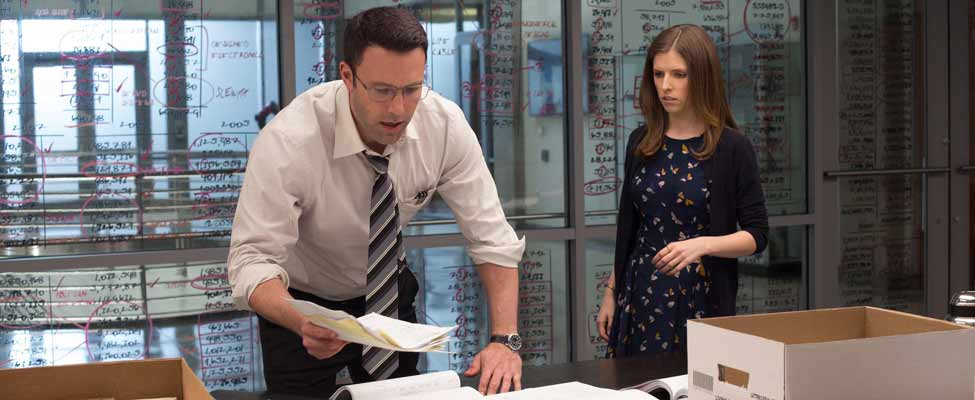 Anna Kendrick plays a small but important role
Six, the underlying crux of the film is quite reminiscent of an overused theme in Bollywood of the nineties (can't tell you which one). Don't cringe yet. It might seem a bit bromantically cheesy in this film, but it is a pleasant surprise.
All said, if you strip off all the emotions and complex relationships, it comes down to being a well-paced action flick.
If O'Connor's previous successes—Warriors, Pride and Glory, Miracle—are anything to go by, he's adept at balancing between action, suspense and drama. The Accountant is no different, with several things happening at once—an investigation, Dana, an assassin, the client who could spell doom for Wolff, the treasury agent's backstory and Wolff's trusted assistant. And whatever happened to his passive younger sibling? It all tallies in the end.
Film: The Accountant
Director: Gavin O'Connor
Cast: Ben Affleck, Anna Kendrick, J.K. Simmons
Rating: 3.5/5