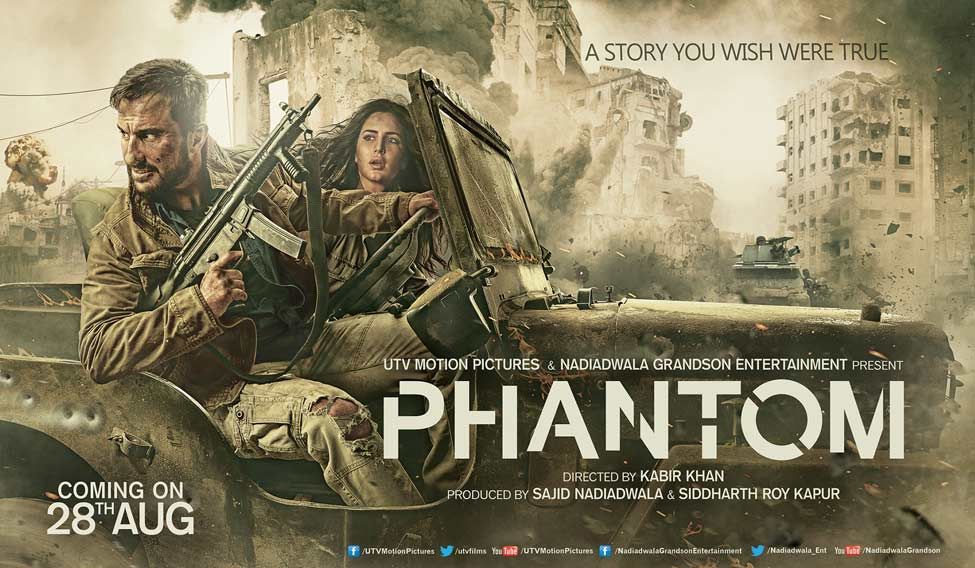 Kabir Khan's recent directorial venture Bajrangi Bhaijaan was an absolute delight, courtesy its simple storyline and some outstanding performances. The film, released in July, not only impressed the audience and critics alike, but also got cash registers jingling. Now, Kabir Khan is back with a completely different film. Phantom, starring Saif Ali Khan and Katrina Kaif in the lead, is an action thriller, loosely based on Hussain Zaidi's book Mumbai Avengers. The film is about a RAW covert operation, which aims to kill masterminds behind the horrific 26/11 Mumbai attacks. While Kabir Khan's fictional story has its heart in the right place, Phantom somehow fails to pack a solid punch.
Daniyal Khan (Saif Ali Khan) is a former Indian army officer, who is brought on board by RAW to kill the masterminds of 26/11 Mumbai attacks. Nawaz Mistry (Katrina Kaif), a former RAW agent, is there to help Daniyal in his mission. From Chicago to London to Beirut to Syria and then finally to Pakistan, Daniyal and Nawaz travel across the globe to kill the most wanted terrorist Haaris Saeed. Interestingly, Daniyal and Nawaz hardly face any problem until they reach Pakistan.
In the first half of the film, which is well paced with loads of action sequences, everything happens too fast, and works out too easily, making it slightly unconvincing. Considering it is a thriller involving RAW and ISI, one would expect a lot of tension and drama throughout the film. However, nothing like that happens until the interval. Once Daniyal and Nawaz reach Pakistan, the script gets tighter, getting you glued to the screen. There are ample of nail-biting moments in the second half. The whole hide and seek game between Daniyal and ISI is engaging. But at the same time, post interval, Phantom becomes a bit too dramatic.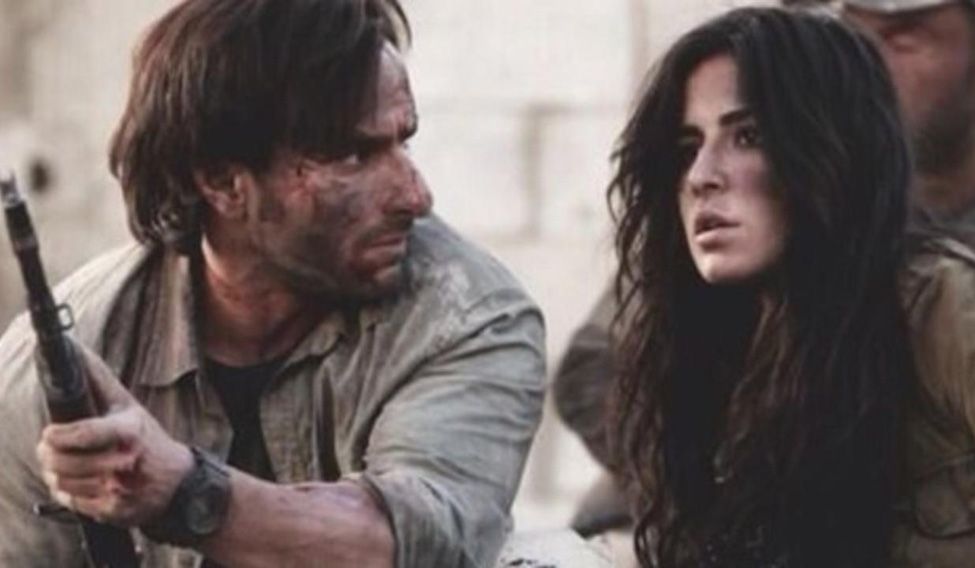 However, kudos to Kabir Khan for coming up with a storyline that you would actually wish was true. It has been seven years since 26/11 attacks and justice is yet to be served. Phantom is just a gentle reminder of the fact.
While Phantom could have been more slick, logical and convincing, it is still a good one-time watch. Saif Ali Khan's portrayal of Daniyal was okay as he seemed a bit uncomfortable and stiff from the first action sequence itself. Katrina, looked pretty in every frame (yes, even in rough terrains and tough fights) and delivered an average performance, especially in action scenes, with nil to some expressions on her face. The supporting actors played their parts well.
Overall, Phantom is an earnest effort by filmmaker Kabir Khan. Some of the scenes will remind you of his 2012 spy thriller, Ek Tha Tiger. Watch Phantom with 'justice delayed is justice denied' thought in your mind.
Film: Phantom
Director: Kabir Khan
Star Cast: Saif Ali Khan and Katrina Kaif
Rating: 2.5