Do not mistake Kapoor & Sons to be a romantic comedy where two brothers fall in love with the same girl, and the audience is left on their own to meander their way out of a complicated labyrinth of family values, cracked relationships, broken hearts, loving parents and self-sacrificing siblings. Also, you may give it a miss if you watch Karan Johar films to catch up with the upcoming trends in lehengas, ideas for wedding planning or to decide on the song to perform on for your best friend's sangeet ceremony. This film is different. This, although dramatic, is still identifiable and easily distinguishable from KJo's usual fairy tale-themed stories of crème de la crème.
As the film promotions have revealed, Kapoor & Sons is about a dysfunctional family whose head Amarjeet Kapoor (Rishi Kapoor) wants to bring his entire family together for his 90th birthday and for a family photo, which he wants to frame with the title, Kapoor and Sons, since 1921. The task, however, is not as simple as quirky, yet adorable grandpa wishes it to be. The problem is, the family members cannot stand each other for too long, and a few days of togetherness becomes too much a burden for them to bear, especially with their own issues with each other. The film goes beyond the realm of popular sensibilities and touches upon the whole idea of perfection within a family's sphere and how it is subjective.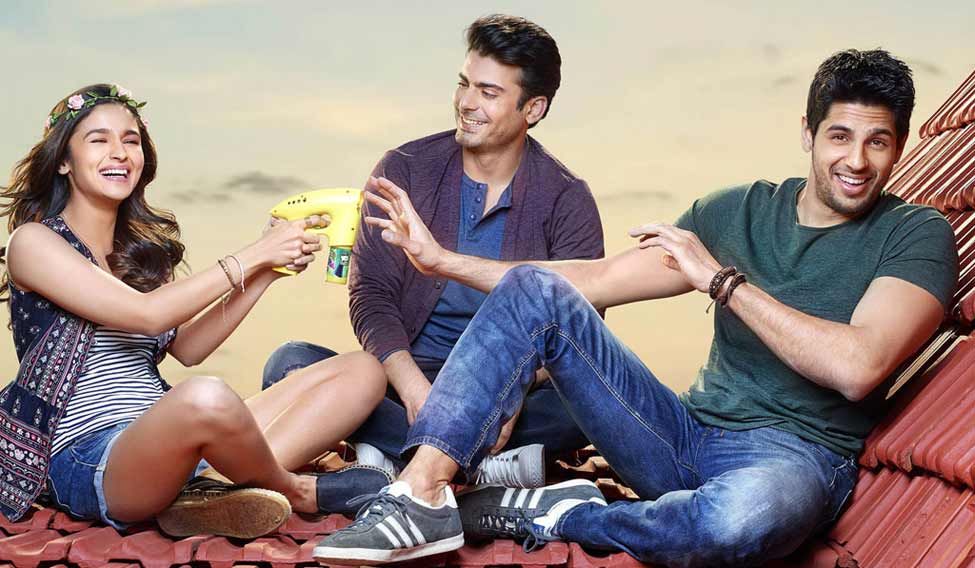 Just when you start feeling that you know what's coming next, the master storyteller, Shakun Batra, gives you a glimpse of his intrinsic maturity in handling sensitive characters to reveal myriad facets of their psyche and undercurrents in their relationships. As director, Shakun not only manages to keep the narrative, which has ample opportunities to stray away from the main plot, in control, but also, successfully, achieves the right concoction of emotions and suspense to keep the audience interested till the end.
Power packed performances by almost perfect casting makes the narrative as real as it can get. Fawad Khan, as a successful novelist who is also the perfect child of his parents, plays his part to conviction. He uses every bit of his body to bring out the nuances of his character. Ratna Pathak Shah and Rajat Kapoor's performances take the narrative a notch higher by giving the storyline a sturdy anchorage. However, it is Rishi Kapoor who took the cake with his brilliant acting. Alia Bhatt is effortless as naughty, cute and happy-go-lucky Tia while, Siddharth Malhotra is convincing as a resentful younger brother of a highly successful, pet-of-his parents son.
The film's music, which is already picking up on the chartbusters, fits hand in glove with the storyline. This film may not be a once-in-a-lifetime kind of cinema, but it certainly is heartwarming enough to make you fall a little more in love with your family.
Director: Shakun Batra
Cast: Rishi Kapoor, Rajat Kapoor, Ratna Pathak Shah, Fawad Khan, Siddharth Malhotra, Alia Bhatt
Stars: 3.5