Set in Delhi, which is still to come out of the trauma of a girl raped on a chilly December night, Maatr could have been much more than what it is. It could have been more sensitive in portraying the aftermath of the heinous crime, simpler in execution and low on unnecessary drama.
Maatr, without wasting much time, shows a mother-daughter being raped. The daughter couldn't survive the trauma, the mother, Vidya (Raveena Tandon) does, turning her into a revenge-seeking vigilante. One of the seven men involved in the rape is chief minister's son, Apoorva (Madhur Mittal), which obviously desists the cops to take proper action or even file a FIR.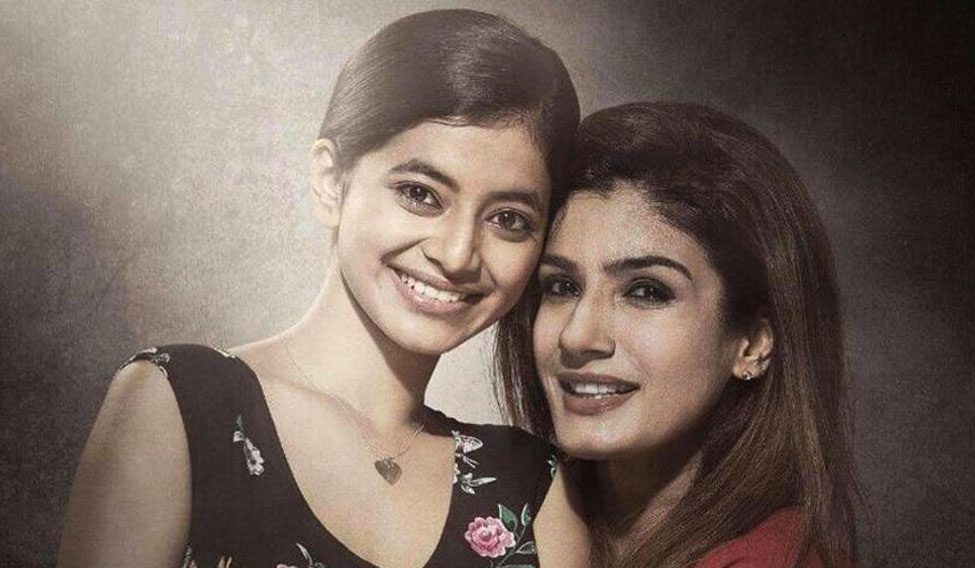 Here on, the film seems very formulaic. Vidya takes charge. She is on a revenge mode, her tactics of killing the culprits turning only gory. The only cop investigating all these murders as well as the rape is Jayant Shroff (Anurag Arora). You wonder if it is really so simple to hand over all the crimes happening in any part of the city to just one cop. In reality, we often hear how cops shirk work on the account of it belonging to a different area.
Equally vague is the behaviour of Vidya's husband, Ravi Chauhan (Rushad Rana) and her only friend, Ritu (Divya Jagdale). If Ravi's callous portrayal of a thoughtless man is cringe-worthy, Ritu, as a rising artist is not a wee-bit sensitive towards her friend who has been raped and lost her only child to the same crime. The background song, Aisi Hoti Hai Maa..., that plays as the film closes is nothing but annoying, so is the music otherwise trying hard to evoke emotions in the audience, which it fails to do.
Tandon as Vidya, however, is better than rest of the cast combined—only if the script (written by Michael Pellico) also supported her performance. Director Ashtar Sayed should have been more responsible in showing the vulnerability of a woman who's suffered a crime that's plaguing the society. The well-intentioned film falls flat because of its poor execution and poorer approach to a grave subject like crime against women.
Film: Maatr
Director: Ashtar Sayed
Cast: Raveena Tandon, Madhur Mittal, Anurag Arora
Rating: 1.5/5