There is much gloss, well choreographed action scenes and slick photography of Miami, Mumbai, Goa and Bangkok. There is also the keen sense of humour, often seen in the films by the director duo—Raj Nidimoro and Krishna DK, who prefer to be known by the acronym Raj & DK. 
There are references to pop culture, too. Somewhere during an action-packed chase scene in Miami, a billboard, which is being removed, says "Better Call Pal"—obviously a spin on the popular Better Call Saul. The duo has often used such references—whether it be Calvin And Hobbes or zombies—in their previous films, too, to great impact. But in A Gentleman, even their sincere attempt at wacky humour cannot justify the illogical plotline and thin characters.
Gaurav (Sidharth Malhotra) is sunder and sushil, as the tagline of the film described. He is well-settled in Miami and has just bought a house and a big car—the perfect catch, as described in matrimonial ads. When Kavya (Jaqueline Fernandes), Gaurav's crush and colleague, excalims "But he is too safe", one wonders whether it is the movie she is talking about or Gaurav. Glitz, songs and dance are in plenty and wherever it is not required—as if it is an effort to keep the story going.
The risk factor is Rishi, the other character played by Malhotra. He leads a team of "agents" for the Colonel (Suniel Shetty). The switch from the sunder and sushil Gaurav in Miami to the gun totting badass Rishi in Mumbai seems quite effortless for Malhotra. If he is convincing enough as the "sarvagun sampan" Gaurav, as Kavya's mom (Supriya Pilgaonkar) quips, his Rishi, too, is successful, though slightly underplayed.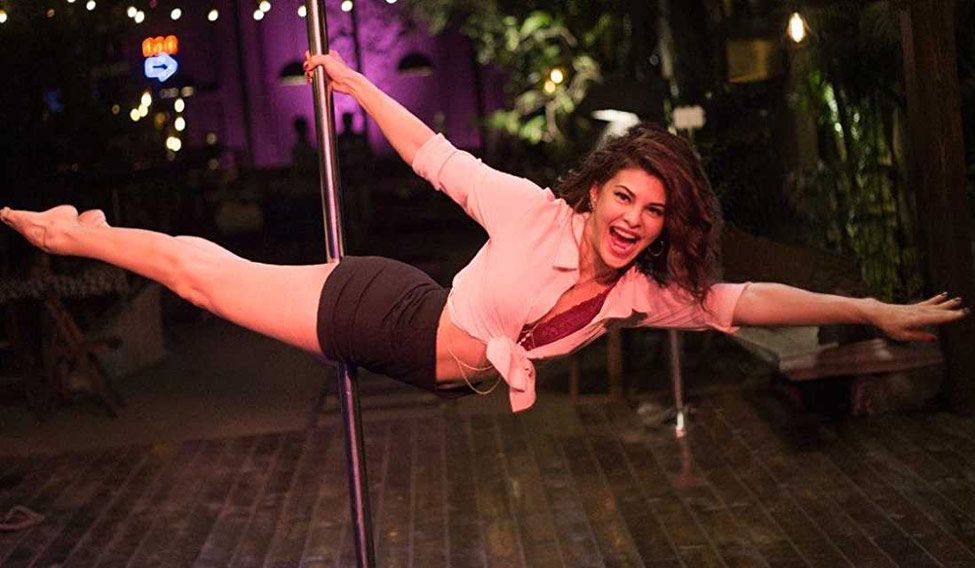 Jacqueline Fernandez in A Gentleman
Fernandes, who has been bettering her performance in the last few films, seems to be under utilised. She looks lovely in the song and dance sequences—an eyball grabbing mechanism so usual for many films nowadays. She, otherwise, is reduced to a ditzy character who cannot stop being dumb even for a moment.
Hussain Dalal's Dixit is the hero's friend—a prominent role in many films these days. However, he, or rather his surname, is a constant source for jokes when pronounced in the American accent. It does get tiring. Dalal's performance, meanwhile, is sincere and adds humour. Shetty's comeback in the special appearance hardly leaves a mark. Darshan Kumar, as Shetty's accomplice, fails at being mean.
Though Malhotra and Fernandes keep you busy with their good looks, the illogical plot distracts you. For example, Unit X, which is supposed to protect national security runs behind two goons who are fighting on the road. Changing identities is a cakewalk for Rishi, as is entering any premises without the fear of security cameras. 
More was expected from the engineers-turned-directors. However, if it is just entertainment that one is looking for A Gentleman may not be very disappointing.
Film: A Gentleman
Director: Raj & DK
Stars: Sidharth Malhotra, Jaqueline Fernandes
Star: 2.5/5