He has directed the legendary Amitabh Bachchan. He was mentored by none other than the master filmmaker Mani Ratnam. Yet, he considers himself an outsider, when it comes to the film industry. According to him, to make each film is a struggle. With 22 songs, four different stories, four leading ladies, three cinematographers and one hero, Solo might have been a struggle for Bejoy Nambiar, but the outcome is a viewer's delight.
Anthology films consist of several stories often tied together by a common thread. In Nambiar's bilingual, each story revolves around the four mythical elements associated with Shiva: water, wind, fire and earth—though, sometimes, it is lost in narration. Dulquer Salman plays the lead in all the four stories. It is a delight to watch Dulquer effortlessly play a man with stammer in the world of Shekhar, a man on a mission in the world of Trilok, a gangster in the world of Siva and a hot-headed military officer in the world of Rudra.
And since Nambiar does not believe in narrating his stories linearly, each story is narrated interestingly with intercuts and flashbacks, which keeps the audience on the edge of their seats. The stories deal with love, lost love, revenge, vengeance, guilt and redemption. The stunning visuals and songs elevate the narration and cover up certain flaws. For instance, in the world of Shekhar, the element of water is beautifully incorporated in each shot through rains, beaches and swimming pools. Dulquer's stellar performance as a gangster in the world of Shiva holds the audience spellbound and the track Aaigiri Nandini transports us to the dark underbelly of Mumbai. Solo's track have been composed by various artistes and brings together trance, rock, Carnatic, Hindustani and Kuthu music—each picturised perfectly.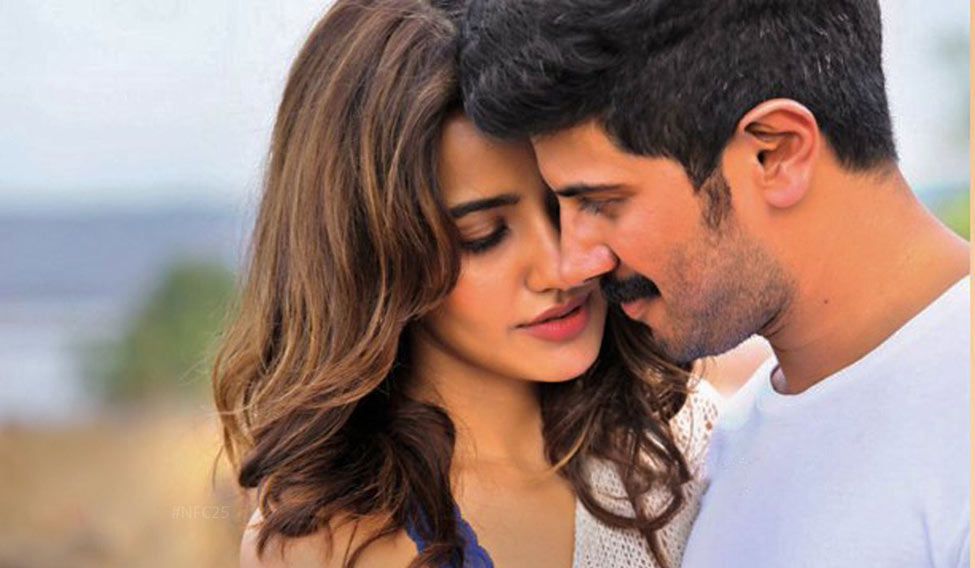 Dulquer and Neha Sharma in a still from the film
The stories feature four leading ladies—Kabali fame Sai Dhanshika, Arthi Venkatesh, Neha Sharma and Sruthi Hariharan. All have put their best foot forward, portraying their roles to near perfection in spite of the limited screen time. Other prominent actors like Suhasini Maniratnam, Manoj K. Jayan and Nassar play vital roles in the stories.
Solo is a brave attempt. Some might like all the stories, some may not like any of it, and some may have their favourites when they walk out of the theatre.
Film: Solo
Director: Bejoy Nambiar
Cast: Dulquer Salman, Neha Sharma, Sai Dhanshika, Sruthi Hariharan, Arthi Venkatesh
Rating: 3.5/5