It can be daunting to sift through the newest technology products to find something worthy of your gadget-obsessed friends and family. Fret not: These are the most useful and entertaining tech gifts of the year: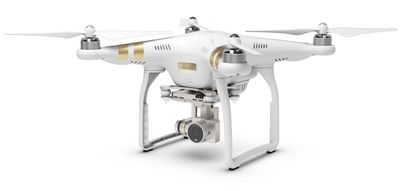 For a few hundred dollars more, you get live camera feeds and better positioning systems
DJI Phantom 3 Drone, $700
If you are in the market for a reliable, easy-to-fly drone—and who isn't, these days?—the Phantom 3 is the one to buy. DJI is the world's largest consumer and professional drone company and its birds are sturdy, well-designed and simple to handle. The standard model of the Phantom 3 is a well-equipped basic flier. For a few hundred dollars more, advanced versions include better positioning systems and the ability to transfer a live video feed from the plane's camera to your phone.
From shopping lists and weather forecasts to TV channels and playing music, Amazon keeps adding new functionality to the countertop device, Amazon Echo
Amazon Echo, $180
You wouldn't guess that Amazon's odd-looking talking computer would be all that useful. But the more you use the Echo, the more you love it. Put it in the kitchen and call on it to set timers, create shopping lists, do quick maths, get the weather, play music, settle trivia bets, control your TV and—because Amazon keeps adding more functionality—maybe a whole lot more.
Polaroid Snap Instant Camera, $100
In a throwback to yesteryear, you flip up the viewfinder of this stylish little camera, snap a shot and wait a few seconds for a tiny print to emerge. The camera, which can also save your pictures on a standard Micro SD card—uses Polaroid's Zero Ink printing paper to produce a rectangular image about the size of a business card. That is not big enough to frame, and at about 50 cents a sheet, it is not cheap, either. But in an age of ephemeral snapshots, it sure is fun to hold a real picture.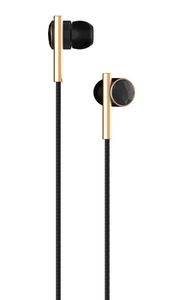 The chic, modern Caeden Linea Earbuds feature braided nylon wires for longevity and metal accents
Caeden Linea N°2 Earbuds, $80
These earbuds developed by Caeden, a lifestyle brand in New York, strive to address common problems with in-ear headphones: They are often fragile, ugly and easily fall out of your ears. The Linea N°2's wires are protected with braided nylon for stronger durability and the ear tips are made of a soft silicone that fits comfortably in your ears. The earbuds, featuring metal accents, also have a chic, modern aesthetic.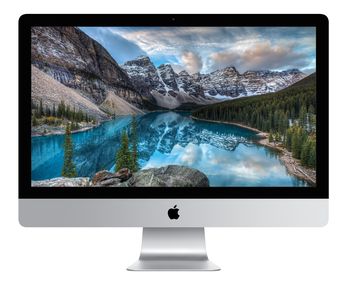 Apple iMac with a 27-inch Retina 5K display
Apple iMac with Retina 4K Display, $1,500
Desktop computers get little love in our age of tiny screens, but Apple's ultrasharp iMac display makes a compelling case for their return. Though on the outside the computer looks no different from previous iMacs, when you turn it on, you are treated to an indescribably rich screen, perfect for editing photos, videos and other graphics-heavy tasks.
UE Roll Bluetooth Speaker, $100
Portable Bluetooth wireless speakers like the UE Roll are great, versatile gadgets that allow you to blast music from your smartphone anywhere you go: at the beach, a picnic or a hotel room. The UE Roll not only has rich, loud sound, it is also superportable thanks to its slim disc shape. The speaker also has a bungee cord on the back so it can be easily strapped to a lawn chair or bench.
Vizio E50-C1 TV, $500
Let's be honest. The only person you would want to buy an extra-fancy television for is yourself. This Vizio is a great option for gift-giving, though. It is a 50-inch television with a lot of goodies for around $500. It has nice picture quality, a comfortable remote control and easy access to streaming apps like Netflix and Hulu.
Mountable on ceilings or walls, the Nest Cam's video feed can be easily viewed by smartphone
Nest Cam, $200
An internet-connected camera like the Nest Cam has all sorts of uses—just get creative. Spy on your pets, people-watch out your window, watch bread dough rise or check on the house cleaners. The Nest Cam can be mounted on a ceiling or wall and the video feed can be easily viewed from the Nest smartphone app.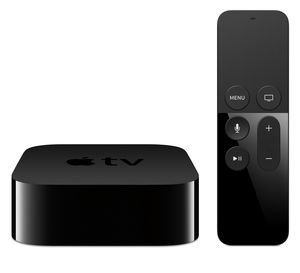 Apple TV-4G and remote. The set-top box now has access to an app store and provides access to video content from services like Netflix and HBO
Apple TV, $150
The latest Apple TV is the best streaming device in the market today. The set-top box now has access to an app store for downloading apps and games. In addition, its remote control includes motion sensors for Nintendo Wii-like gaming, making the Apple TV a solid, cheaper alternative to a dedicated gaming console while also providing access to video content from services like iTunes, Netflix and HBO.
Amazon Fire Tablet, $50
Who ever imagined you would be able to buy a six-pack of tablets? Amazon sells its new Fire tablet at $50 each or $250 for a pack of six. At this price, you get a surprisingly decent tablet for running apps, playing games and streaming videos. It's a good low-cost gift that will keep your children's hands off your fancy Apple or Samsung tablet.
Microsoft Surface Book, $1,500
For years, Windows laptops paled in comparison to their Apple-made competitors. Their trackpads hardly worked, they were stuffed with terrible pre-installed software and they offered abysmal customer service. Now Microsoft has solved that problem by building its own stunning machine, a laptop whose screen can be detached to become a tablet. That feature is a little gimmicky, but if that is what it takes to get a well-made Windows laptop, so be it.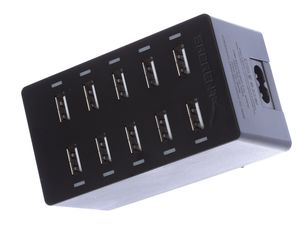 Sabrent 10-Port USB Charging Station
Sabrent 10-Port USB Charging Station, $35
This inexpensive little charging station is a must for anyone who has a lot of battery-powered devices. Buy a few for around the house (plus a few USB or Apple charging cables) to create multiple charging stations—a place to plug in smartphones, tablets, e-readers, smartwatches or whatever else for a quick boost of power.