Writing this feature once a week means I get to experiment with thousands of apps every year. I have tested around 3,000 apps in the last 12 months, including apps in new categories like video webcasting and Apple Watch apps, and I have seen a surge in short-term vacation rental apps, plus increasingly minimalist graphics across all categories.
While I try many apps that I never touch again, some I keep and use almost every day. My favourites from this year typically show an emphasis on great design. Here's what stood out of all the apps that I tested in 2015, some of them new, some overhauled and some on new platforms.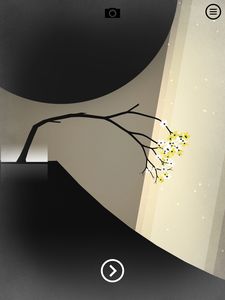 Prune app game
Games
One game I have played on my iPhone for months, and now play on the new Apple TV, is Alto's Adventure. This simple two-dimensional infinite scrolling game puts you in control of a character skiing down an endless, never-repeating mountain while collecting runaway llamas, sliding along rooftops, somersaulting over chasms and, when you progress far enough, soaring like a bird above the snow.
The game has basically one control and elegant graphics. Alto is ideal for filling in a boring minute or two on your commute. The level challenges, like doing three triple somersaults in one run, are also just hard enough to keep players interested. Alto's Adventure is $3 and is iOS only, though the developers say on the website that the game is coming soon for Android and Kindle Fire.
Prune is another favourite. Your job is to chop branches off a swiftly growing tree with a swiping gesture on the screen. This helps the plant avoid obstacles and stretch some leaves into the warming rays of the sun, at which point you complete a level. It sounds easy, but it's not. Prune tickles your mind as you try to figure out the best way to get the tree to grow. It's $4 on iOS and Android.
Weather
Weather apps are two a penny, but I have used one more than any other this year: Yahoo Weather. It pleases the eye and can deliver both an at-a-glance summary and a more in-depth forecast for any destination you type in. It also has plenty of other data if you like to know things like visibility distances and UV indexes.
Some reviewers complain of inaccurate reports, but that can be said of almost any weather forecast. Yahoo upgraded the app late in the year to add short-term weather alerts. Yahoo Weather is free on iOS and Android.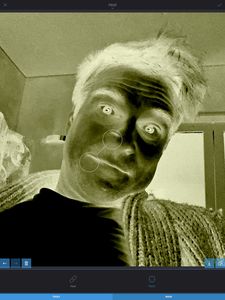 Enlight photo app
Visual
Early this year, the video webcasting genre got a boost with the launch of Periscope, Twitter's webcasting service, which runs as a separate app. Originally designed around a vertical video format to match how you naturally hold a smartphone, Periscope is effectively a social network for watching and sharing short live videos. It quickly became popular and has remained so. Apple named Periscope its top iPhone app of the year.
Periscope's slightly confusing interface takes some getting used to. You may find yourself accidentally pressing "record"—though you do get a warning before you go "live", to save you from potentially embarrassing moments. The app is free on iOS and Android, but be aware that recent Android reviewers complain of a few transmission bugs.
Enlight also has stayed on my home screen all year. For iPhone and iPad, this one is part quick-and-dirty photo editor, and part Photoshop professional photo-tweaking software. Though the app's clear interface may remind you of the kind of simple image adjustments and filters you can achieve in other apps like Instagram, Enlight lets you apply complicated effects like adjusting the image colour curves, fixing errors and reducing noise. It's powerful, easy to use and costs $4.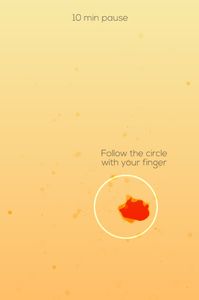 Pause app
Relaxation
Pause was a surprise hit this year, and it's stayed on my phone, too. It's a mindfulness app that aims to help you stop, refocus and relax. Pause works when you slowly move your finger around a phone's screen in response to attractive, abstract graphics—the idea being that concentrating on such a simple task will calm your brain. I'm not sure I buy the science-speak used to promote it, but I do enjoy using it. Pause is $2 on iOS and Android.
Honourable mentions for great apps in 2015 go to Microsoft's Outlook (free on iOS and Android), a user-friendly email app that's far better than the clunky old desktop version of Outlook, and to the communication app Slack (free on Android, iOS and as a beta test version on Windows), which has helped many a business team improve their internal office communication and reduce email stresses.