According to tech industry watcher IDC, India's wearable market reached 400,000 units in the first quarter of 2016, with fitness bands dominating the wearable market and accounting for 87.7 per cent of the market share.
Not surprising—since health wearables are becoming more affordable by the day.
\We look at two recent and affordable devices which work with all makes of phones.

Astrum SB 110
The SB 110 smart band from Astrum Technologies is Bluetooth V 4.0 enabled and comes with a half inch OLED display which runs for up to 7 days with a stand-by time of up to 15 days. It tracks steps, computes calories burnt, distance covered and the sleep pattern. It weighs just 27 grams.
It is is compatible with iOS as well as Android. And, once connected to your smartphone this band will show notifications like call alert, alarm and also alert you when the phone is lost. It can be used as a camera remote. It costs Rs 1790 and comes in three colours.

Zebronics Zeb-Fit-100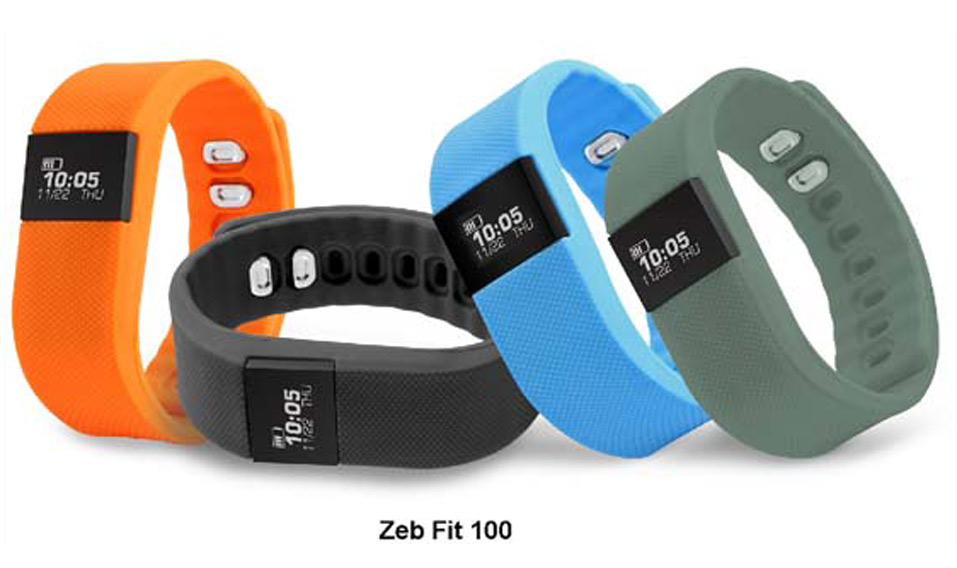 Zebronics' Zeb-Fit 100 has all the usual health related functionalities: pedometer, distance tracker, calorie estimator, sleep monitor,alarm clock. The LED display is small—the size of a standard wristwatch dial. An app integrates it nicely with your mobile phone. It will give you notification of incoming calls and text messages and also syncs with popular apps like Whatsapp. You can operate remotely your phone camera from your wrist. One useful feature is the ability to make your phone ring repeatedly, if it 'strays' beyond a Lakshman Rekha: the Bluetooth range of 5 metres—ie if it is stolen or misplaced. The Zeb wearable costs Rs 1414 and comes in 3 colours.