With enterprises—especially realtors—increasingly harnessing Virtual Reality as a marketing tool, there is now a plethora of VR video to watch. It makes sense to acquire a phone-friendly headset
Consider these recent developments: Leading online furniture and home improvement marketplace, Pepperfry.com, has introduced virtual reality tours of the Pepperfry Studios in Mumbai. Customers can explore the Pepperfry Experience Centre in Santacruz and Kanjurmarg, Mumbai, in 360 degree and 3D on their laptop, mobile, and tablets.
Using a Virtual Reality headset they can also check out the Studio Pepperfry furniture in the added dimension of VR. The company says it will open 20 more Studios across key metros in the country by the end of 2016, and will provide virtual reality tours for all its Studios.

Real Estate business embraces VR
Real estate websites like CommonFloor.com have been among the first to harness VR to give potential buyers of apartments and homes, a feel for how they will look, once furniture is added.
Last month, another online real estate player, Makaan.com, announced a major upgrade to its VR platform with the addition of a 3D Virtual Realty Auto Tour. It provides three different views for each home: 'First Person View' which allows viewers to virtually walk through the home; 'Floor Plan View' which provides a top view of the floor; and 'Isometric View' which provides a bird's eye view, allowing users to rotate, zoom out and see a complete 3D view of the home. The name of the new game is Interactive Customer Experience (ICE)—and VR is part and parcel of it. VR Headsets: are a real estate game changer, says Realtor Magazine, which monitors the sector.
VR for free
Other sectors have not lagged behind in harnessing the VR edge. Earlier this year, Tata Motors, attached a cardboard VR set to copies of a national daily newspaper, so that readers could see the 360 degree video of their new car.
Travel specialist Thomas Cook has been mass mailing thousands of brochures, attached with inexpensive cardboard VR headsets for their customers to check out their tours before booking.
Even if one does not want to see these marketing VR videos, there is a plethora of VR and 360-degree video content out there for all tastes. Search for " Virtual Reality video' in YouTube and you will be presented with 4 million options.
Much of this content is best seen using the mobile phone as an intermediary—which is why a number of 3rd party VR sets are now available into which you can fit your mobile phone to view VR content from the web.

Affordable VR headsets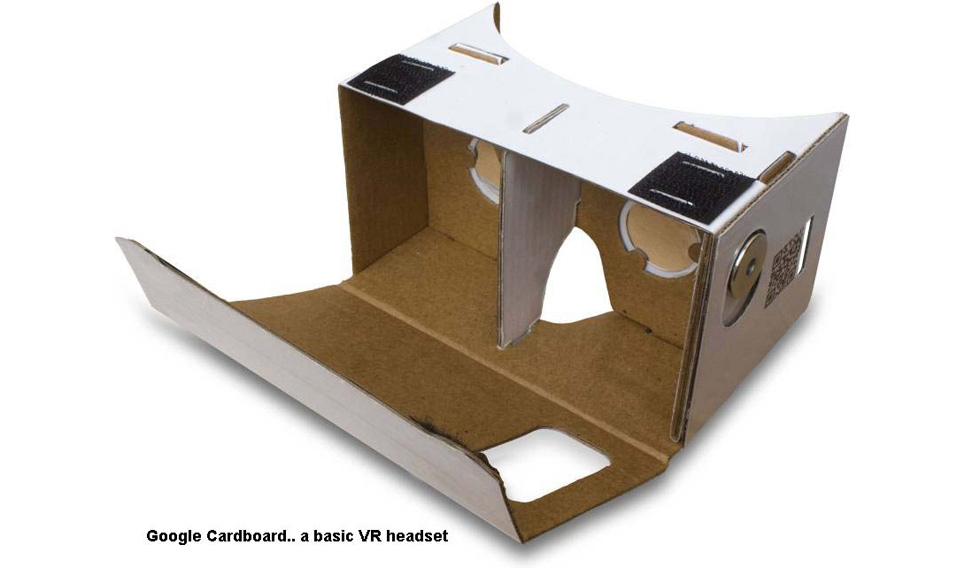 Zebronics was among the first this year to launch an Indian VR headset—the Zeb VR—and its thick foam padding, magnetic lock for the adjustable front cover and pair of focus-adjusting lenses make for a comfortable headset that retails for Rs 1,600. It can be used with any make of smartphone up to 6 inches in size. A switch lets you interact with the VR app on the phone. Another VR headset in this price band is Procus One, which claims the biggest lenses in a VR set available today—42 mm. It takes any mobile phone from 3.6 inches to 6 inches and costs Rs 1899 from Amazon.
The latest VR headset, launched on October 26, is the PTron Xtreme 360 from LatestOne.com. It can take phones from 4.7 inch to 5.5 inch and its lens diameter is 38 mm. This gives it an effective field of view of 110 to 115 degrees with a 5.5 inch phone. It is one of the most affordable VR sets on offer today at Rs 999.
If you don't want to spend this much, you can always go the DIY route and assemble Google's basic VR headset, called Cardboard from a kit you can buy online for a couple of hundred rupees.
Welcome to the Virtual World!