It's not just the iPhone that celebrated its 10th birthday this year. Amazon's Kindle turned ten last month. Their stories and DNA might be very different but there's more than one common thread that connects them. The iPhone ushered in the smartphone Revolution, as we know it while the Kindle has redefined the way we read books. Apple and Amazon also seem unified in their approach that the hardware has to fade into the background while you immerse yourself into the content.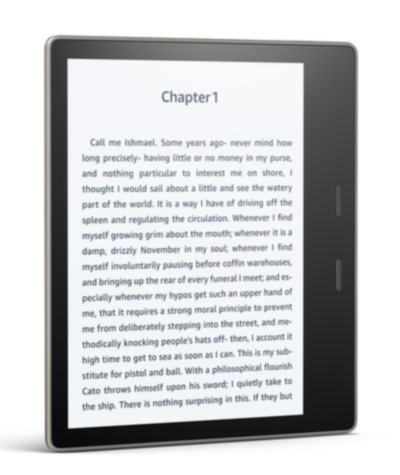 'A piece of crisp paper' - that's the ultimate vision for the Kindle. Amazon has been trying to bring the Kindle experience as close to a paperback as possible but they're clearly some distance away from recreating dog-ears or that 'old book smell' that still gives some bibliophiles a high. I switched to e-books over five years ago and haven't read a paperback ever since. I'll admit, I don't read as much as most people around me but I'd rather have the dictionary feature on the Kindle over the smell of a paperback.
The Kindle Oasis 2017 edition isn't just part of Amazon's vision to get as close to a real book, it takes quite a few cues from smartphones too. First it's the form factor. The tenth generation Kindle builds on the slinky form of 2016's Oasis. But there are some welcome improvisations. We love the brushed aluminium finish, a departure from the all-black chassis that Kindles have preferred over the years. The new Kindle gets extra screen real estate – it's now a 7-inch screen that packs 300 pixels per inch (PPI). It's remarkably bright even under direct sunlight. Built-in light sensors adjust the display to your surroundings, a trick that smartphones have perfected. It's not uncommon to find Kindles in pool decks across the world and it was only a matter of time before Amazon rolled out a water resistant Kindle.
The 2017 Oasis, is IPX8 certified, so you don't have to worry about that occasional splash from a newbie swimmer when you're catching up on a graphic novel at the pool deck. The new Kindle has enough room for all your favourite graphic novels and books with a choice of 8GB and 32GB internal memory options. I often flit between a Kindle, a large screen smartphone and my iPad while catching up on a book; Kindle's Whispersync feature makes it easy to jump devices. I've often found the Kindle App plays out faster on an iPad or a premium smartphone. Shopping for books can sometimes be quite slow on the Kindle. This is an area where the new Kindle catches up lost ground. Page turns are visibly quicker and the store isn't as sluggish as before.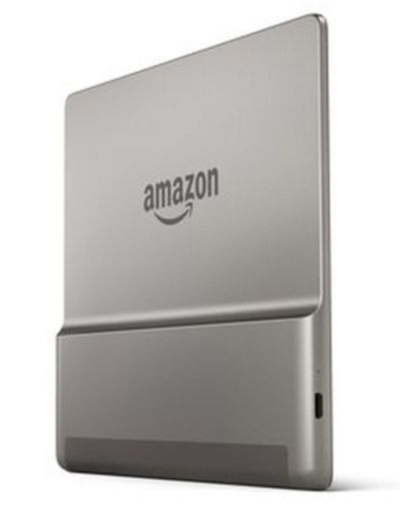 One of my cribs about the 2016 Oasis was its battery life, despite the presence of a battery cover. The battery back up on the 2017 Oasis is more reminiscent of the battery life we used to like about the earlier Kindles. Amazon is confident you don't need a battery cover for this. This Kindle also comes with fast charging, a feature that is becoming de rigueur for flagship smartphones. You can power up your Kindle in just two hours and then you're sorted for weeks together.
Ultimately this product boils down to the reading experience. The Oasis sits comfortably on your palm. The device's unique form tapers to an ultra-thin 3.4mm at its thinnest point. It makes it very easy to hold the device for long periods of time and also navigate swiftly – there are two physical navigation buttons, in case you'd like the reassurance of physical keys. Just like last year's Oasis, this feels feather light (just 194 grams despite a larger screen) in your hand and it's best to use it without a cover.
The 2107 Oasis features some nice touches, like a new set of font and bold options plus the standard Dictionary and X-ray (that allows you to dig up contextual information) features that Kindle regulars have grown accustomed to. Our favourite trick is how the Kindle can now sync up with Amazon's new smart speakers to quickly shift from Book to Audiobook mode. Particularly handy if you don't want random tasks coming in the way of an absorbing book.
The Amazon Kindle Oasis 2017 edition is by far the best Kindle ever. The biggest challenge for this device could be its price tag. There are 8-inch Tablets from brands like Samsung that are way cheaper and can do a bunch of other things, while the local library still hasn't gone out of business. But the immersive experience of the Kindle is tough to compete with. It's not like reading on your large screen smartphone and being interrupted by incessant emails from the office. This is an e-book reader; period. And the best one your money can buy now.
The all-new Kindle Oasis costs Rs 21,999 for the 8GB model (Wi-Fi only) and INR 28,999 for the 32GB model (Wi-Fi + free 3G).