Did you know Curiosity Kills The Cat? No, we are not talking about the evergreen phrase that most of the parents and teachers have used for reprimanding children at some point for being too inquisitive. A franchise that specialises in pop culture-inspired artwork, including your favourite music, TV shows, films and books, Curiosity Kills The Cat is interesting in its own way. One will find a cat or rather its tail, hidden in every frame (hence the name).
The mastermind behind the quirky venture is Reshmi Shekhar, an architect by profession. Ideas take inspiration from the most unlikely of places and the artist couldn't agree less. Back in 2014, she came across a post on 9gag with a weird looking cat in outer space, and stumbled upon a page with illustrations on The Windows of New York during her internship days in Bali. The unusual combination triggered off her doodling skills, with a cat's tail sticking out in each of her illustrations. "However, it wasn't until my architecture college days that I actually started doodling," she says. While her pedagogy required structure and rigidity, "doodling felt more organic, free flowing and without any inhibitions", she adds.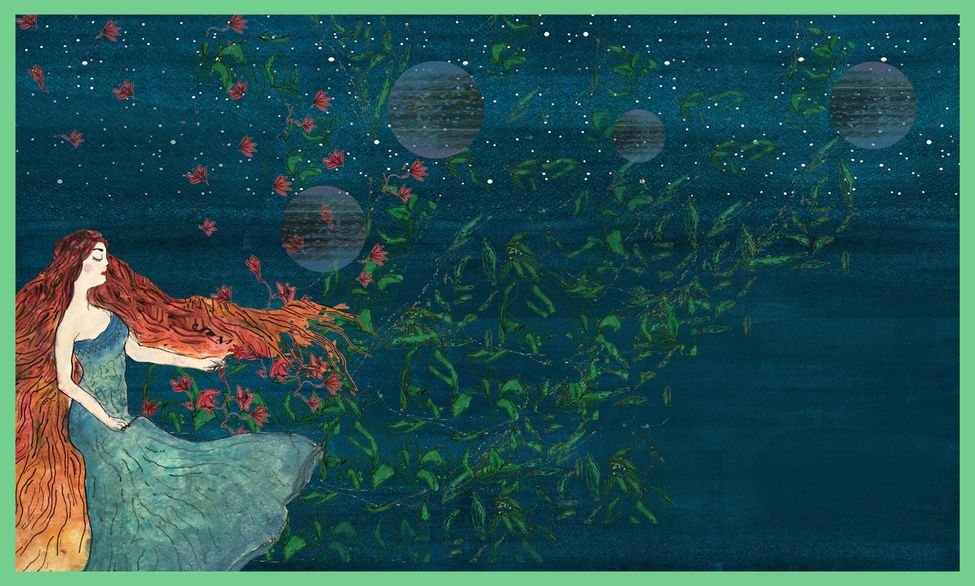 Her first break came in the form of an exhibition called Soul Santhe at a flea market in Bengaluru, in 2014. Her works have been featured at multiple venues of Comic Con over the last couple of years. She was one among the 70 vendors, picked out of thousand applications, to have a stall at the Kala Ghoda Arts Festival in 2015.
Starting out with pop-culture themes related to music, films, web series and books that everyone relates to, one can see a transmutation to more abstract themes with jellyfishes and Van Gogh-inspired night skies in Reshmi's artwork. On being asked about her fascination with the oceanic creatures, she reminisces about her childhood days spent poring over encyclopaedias, being fascinated with the underwater life, which seemingly transcends itself on paper as she gets to work.
Known for hand-drawn illustrations, she is now venturing into the digital. "The transition to the digital is significant now more than ever, with more artists finally finding a space to feature their works and be appreciated," she says. With a design store and studio established in Bengaluru, CKTC is making waves, with more and more people wanting to purchase products featuring her illustrations. Reshmi, who used to juggle between her architecture clientele and illustrations, now devotes all of her time to CKTC. Apart from the sales of art prints on the website and retail stores, she also works on album art, design and wall art projects.
Along with plans of expanding the product line, Reshmi is busy with projects like Mystery Travel Box and Dabba Gaadi Project that involves curating mystery subscription boxes with products and keepsakes for travellers and redesigning signage for gaadis or hawkers, respectively. On being asked if the cat would make its appearances in these as well, she laughs. "That is inevitable. What made my art stand out is the cat and it will continue to be present at the most unsuspecting of places."